Governor delays execution of Richard Glossip until November 6
Published time: 30 Sep, 2015 20:14
Edited time: 30 Sep, 2015 21:42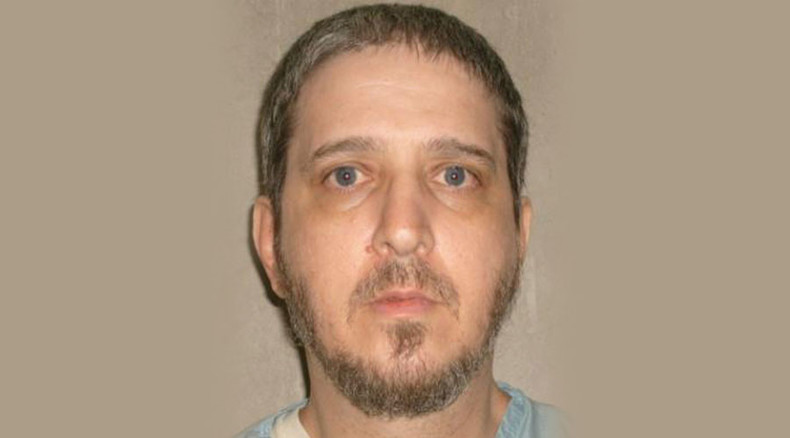 Though the US Supreme Court refused to stay Richard Glossip's execution on Wednesday, Oklahoma Governor Mary Fallin issued a last-minute delay. Glossip was convicted based on the testimony of one man and insists that he is innocent.
Glossip was convicted of the 1997 murder of his boss, motel owner Barry Van Treese, although he was not the direct killer. Another man named Justin Sneed testified that Glossip had hired him to carry out the murder by bludgeoning Van Treese to death. He is currently serving a life sentence, and Glossip's conviction is largely based on Sneed's testimony.
The last stay of Glossip's execution occurred only two weeks ago, hours before he was set to be killed. An appeals court stopped the process so that it could consider claims that new evidence showed Glossip to be innocent.
In a September 21 letter, the pope's representative asked Oklahoma Governor Mary Fallin and the state parole board to commute Richard Glossip's death sentence, saying that it would "give clearer witness to the value and dignity of every person's life."
A spokeswoman for Fallin, however, said that the governor does not have the authority to commute the sentence.
Glossip was set to die at 3:00pm central time, and the appeal prevent this was rejected by the United States Supreme Court shortly before that time.
His execution was stayed for the fourth time in his 11 years on death row when Governor Fallin ordered his execution to be delayed until November 6.
The governor noted in a press release that the halting of the procedures was an issue of drug safety and execution protocls, rather than questions about his innocence.
"Last minute questions were raised today about Oklahoma's execution protocol and the chemicals used for lethal injection," said Fallin. "After consulting with the attorney general and the Department of Corrections, I have issued a 37 day stay of execution while the state addresses those questions and ensures it is complying fully with the protocols approved by federal courts."
Pope Francis also attempted to convince Georgia's parole board to stop the execution of Anne Gissendaner on Tuesday. She was put to death by lethal injection hours later.
READ MORE: Georgia executes only woman on death row, denying clemency bid, papal plea
The plea for mercy came just days after the pontiff spoke before US lawmakers and called for the abolition of the death penalty.

"Every life is sacred, every human person is endowed with an inalienable dignity, and society can only benefit from the rehabilitation of those convicted of crimes," Francis told a joint meeting of Congress.
In addition to Pope Francis, Glossip's execution is opposed by death penalty abolitionist Sister Helen Prejean, who authored a biographical account of her relationship with inmates on deathrow, 'Dead Man Walking.' Actress Susan Sarandon, who portrayed Prejean in the film adaptation of the book, also voiced her support for the death row prisoner.
Richard Branson, like many others who oppose the execution, is worried that Glossip could go to the death chamber as an innocent man.
The son of the Glossip's victim said that the papal letter is "interesting," but said he believes that the death penalty is an effective deterrent to serious crimes.
"I believe that if the death penalty was a more frequently used method it would in turn lessen heinous crimes simply because no one wants to die before their time," Daniel Van Treese wrote in a message to NBC News.
"If people feared the reproductions [sic] of their actions, they would presumably take different actions."