UCC shooting: Latest in long line of mass college campus killings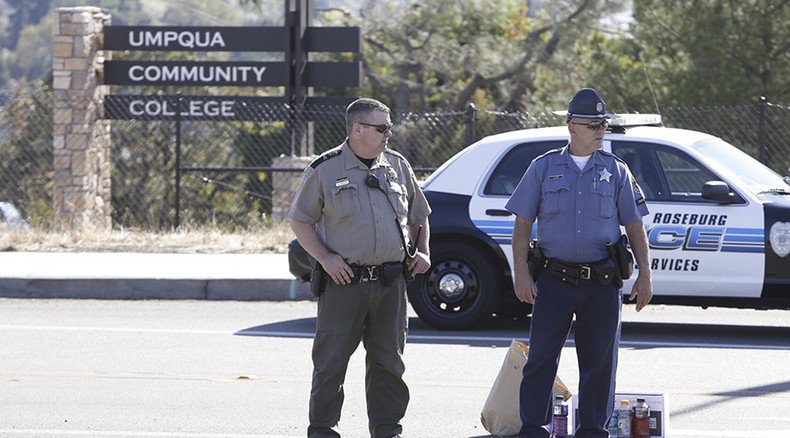 When a 20-year-old man opened fire at Umpqua Community College in Roseburg, Oregon, on Thursday, it became just the latest in a string of deadly school shootings, from the famous ‒ University of Texas, Columbine, Sandy Hook ‒ to the low-profile, to today.
School shootings entered the national consciousness on a broad level with the University of Texas massacre in 1966.
University of Texas: August 1, 1966
Charles Whitman, 25, climbed to the top of a 300-foot tower at the flagship Austin campus. He proceeded to gun down 14 people and injure 31 more from atop the observation deck, before being shot and killed by two police officers. The gunman, a former Marine, had killed his wife and mother earlier in the day. It was to be the deadliest school shooting for over four decades.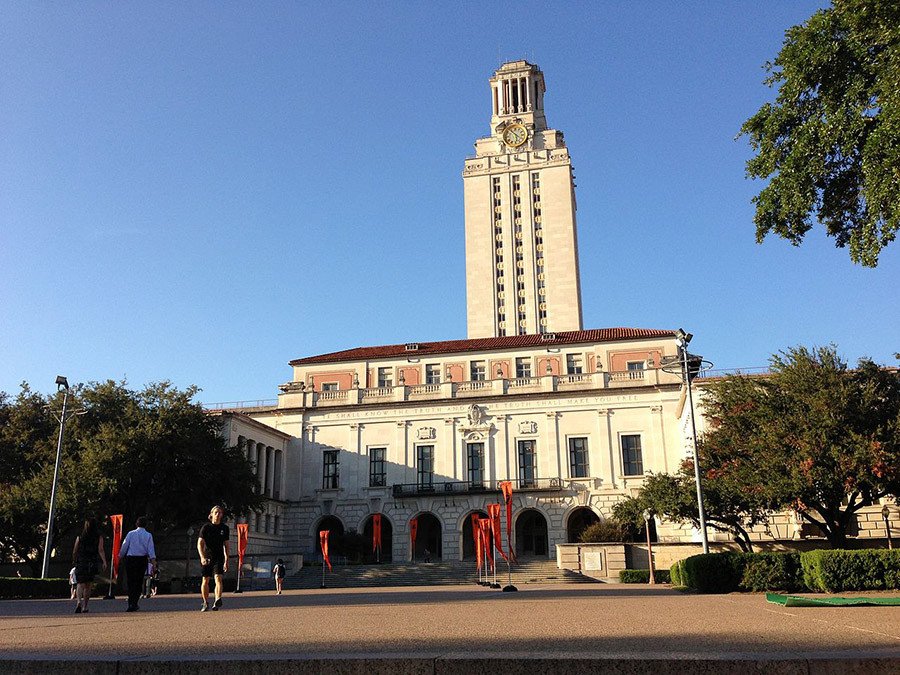 Columbine: April 20, 1999
School shootings erupted onto the national stage once again in 1999 at Columbine High School in Littleton, Colorado. That day, 18-year-old Eric Harris and 17-year-old Dylan Klebold went on a rampage, killing 12 of their fellow students and a teacher before committing suicide. It remains the deadliest mass killing at a high school to date.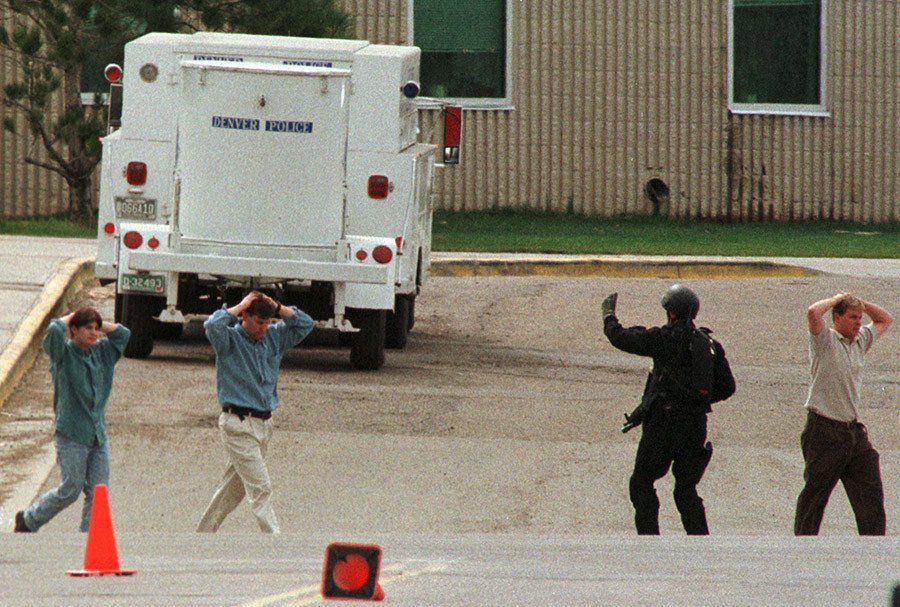 Jonesboro: March 24, 1999
Almost thirteen months to the day before that, however, the deadliest middle school massacre occurred at Westside Middle School in Jonesboro, Arkansas. Andrew Golden, 11, pulled the fire alarm at the school. Shortly afterwards, as the building emptied, he and 13-year-old Mitchell Johnson opened fire on students and teachers. The boys killed four students and one teacher, injuring a further ten people. Golden and Johnson were arrested and convicted on five counts of murder and of federal firearms violations. They were released from prison when they turned 21, with their slates wiped clean.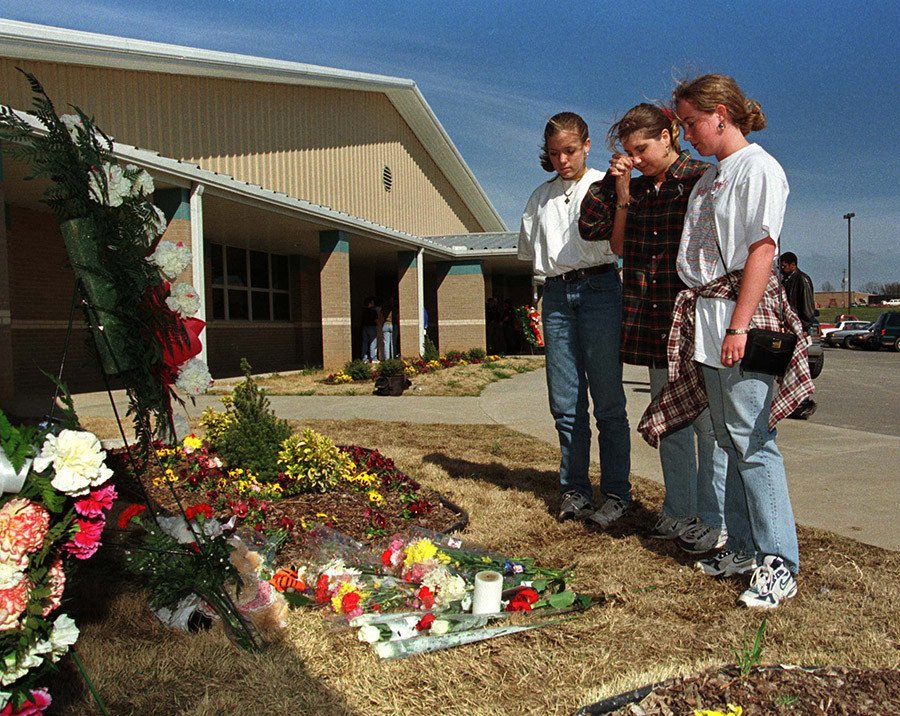 Sandy Hook: December 14, 2012
The deadliest elementary school shooting occurred at Sandy Hook Elementary School in Newtown, Connecticut. Adam Lanza, 20, killed his mother, took her guns, and headed to the town primary school. There, he killed 20 children ‒ all aged six and seven ‒ and six adults before committing suicide.
Virginia Tech: April 16, 2007
The Virginia Tech massacre remains not only the deadliest school shooting in US history, but also the deadliest by a lone gunman. That morning, student Seung-Hui Cho, 23, killed 32 students and faculty members, wounding 17 others in two separate attacks which took place two hours apart on the Blacksburg, Virginia campus before committing suicide.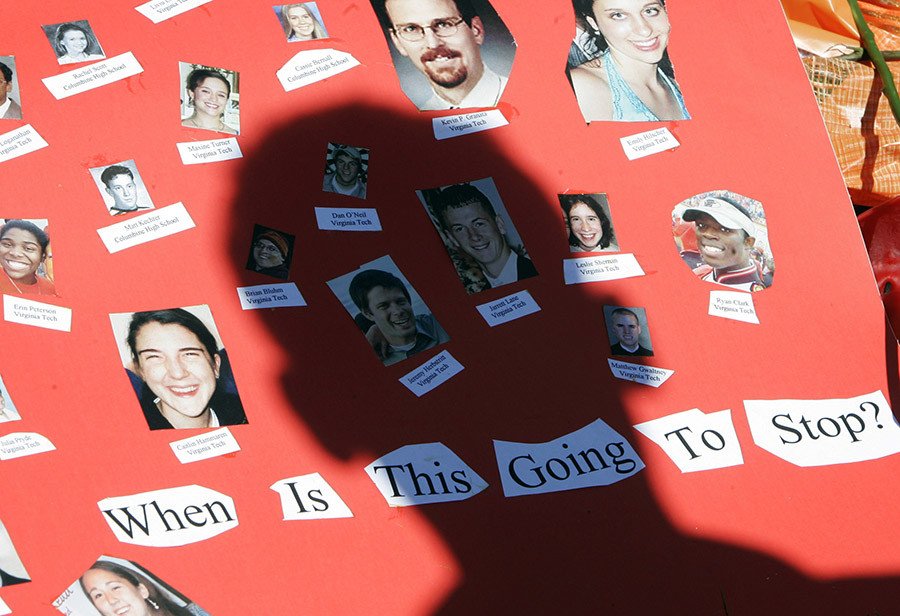 The shooting at Umpqua Community College is the 142nd at a school since Sandy Hook, according to anti-firearm organization Everytown for Gun Safety. It is also at least the 294th mass shooting ‒ with mass meaning at least four people being shot ‒ in the US in 2015, based on data collected by Mass Shooting Tracker.
But Umpqua, University of Texas, Columbine, Westside, Sandy Hook and Virginia Tech are only the most well-known. Here are several other recent shootings at American colleges and universities.
Delta State University: September 14, 2015
Shannon Lamb, a geography instructor in the Social Sciences department of the university in Cleveland, Mississippi, shot and killed history professor Ethan Schmidt inside his on-campus office before fleeing. During a manhunt, the gunman was spotted near Greenville, about 35 miles from DSU. He stopped the car and ran into the woods, where he committed suicide. Lamb had killed his domestic partner, 41-year-old Amy Prentiss, in the town of Gautier, some 300 miles away from Cleveland before the shooting.
Sacramento City College: September 3, 2015
One person died and two others were injured after a fistfight turned into a stabbing and a shooting at a community college in Sacramento, California. One man was arrested, but the gunman is still believed to be at large.
Wayne Community College: April 13, 2015
A school worker was fatally shot in the community college's library in Goldsboro, North Carolina. Kenneth Morgan Stancil III, a neo-Nazi who said he doesn't believe in race mixing and hates gay people, was charged with the murder of his supervisor Ron Lane, an openly gay man. Stancil said Lane made sexual advances on Facebook towards the shooter's 16-year-old brother, WRAL reported.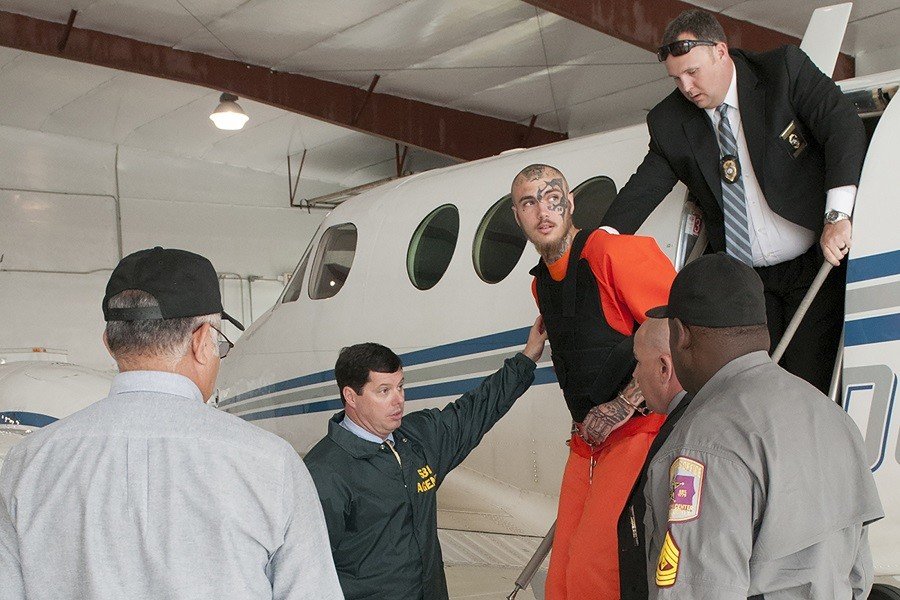 University of South Carolina: February 5, 2015
Sunghee Kwon killed her ex-husband, Raja Fayad, an anatomy and physiology professor on the Columbia campus, in an apparent murder-suicide which took place in a fourth-floor office inside the university's Public Health building.
Florida State University: November 20, 2014
Myron May, an alumnus of the Tallahassee university, shot and injured three people on the FSU campus before police killed him outside Strozier Library.
Seattle Pacific University: June 5, 2014
Aaron Ybarra, 26, fatally shot Paul Lee, 19, and injured two others at the Seattle, Washington campus. In a seven-page journal entry, he wrote that he didn't feel any sympathy for his victims. He also expressed admiration for the perpetrators of the Columbine and Virginia Tech massacres.
University of California, Santa Barbara: May 24, 2014
Elliot Rodger, the 22-year-old son of a Hollywood director, opened fire on bystanders from his car and then left it, launching an attack on foot in the community of Isla Vista, California, near the UCSB campus. Rodger first stabbed 10 people ‒ three of them fatall ‒ then shot another 11 ‒ three of whom died ‒ before killing himself during a shootout with police. The gunman had prepared a 141-page manifesto that demonstrated his hatred of women and popular kids.
Texas A&M: August 13, 2012
Thomas Caffall, 35, killed a law enforcement officer and a bystander near the Texas A&M University campus in College Station, Texas. Three other police officers and another person were injured before law enforcement killed the gunman.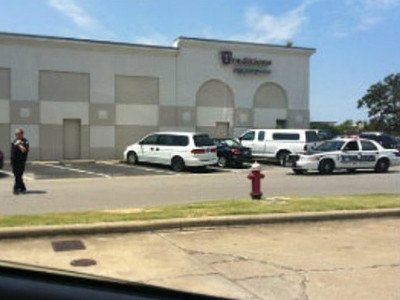 Oikos University: April 2, 2012
Seven people were killed during a shooting rampage at the private Christian college in Oakland, California. One L. Goh, a 43-year-old former student, was arrested after surrendering at a shopping center about an hour after the massacre. Three other people were injured in the attack.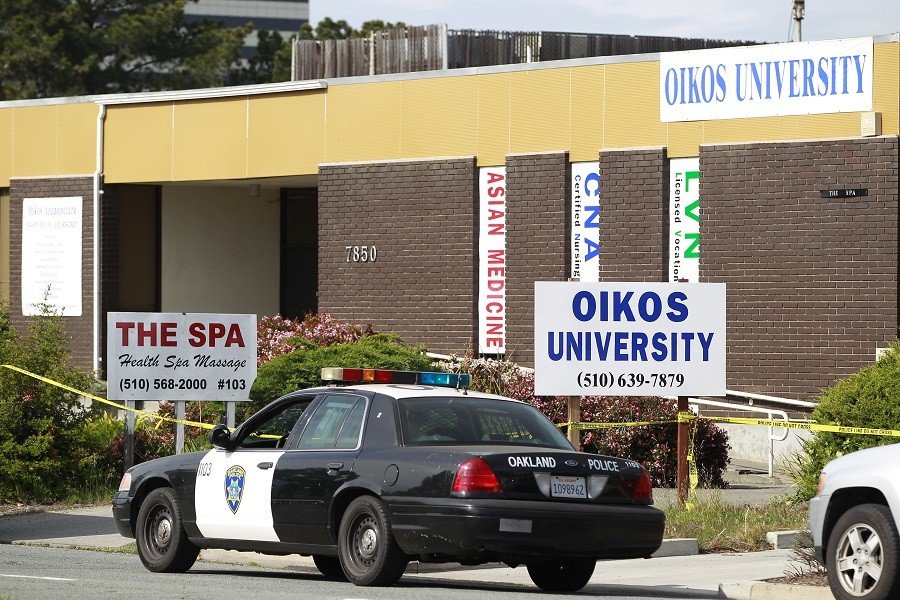 You can share this story on social media: