Startling viral video shows lake drying up in drought-ridden California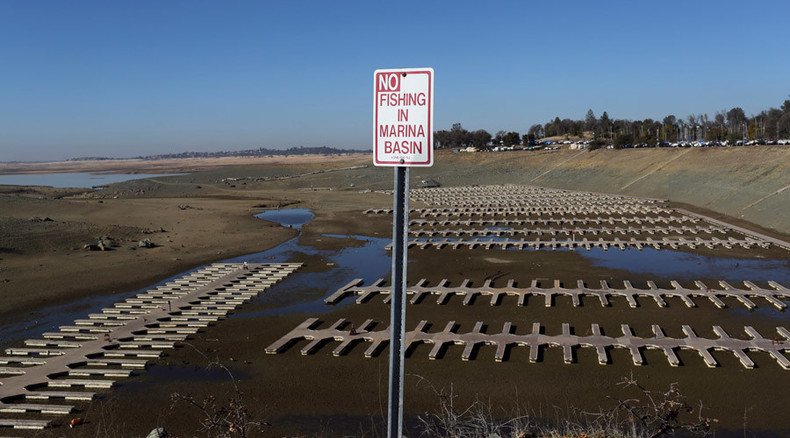 A breathtaking timelapse of Folsom Lake in California shows the dramatic effects a four-year drought is having on water levels in the state.
"I've been collecting and assembling these since March of 2015 through August 2015 showing the effects of the drought in California is having on our reservoirs," Sacramento resident Ryan Griffith said in his Facebook post.
The most powerful images begin around 26 seconds into the 40-second video, as the water levels drop precipitously. The timelapse was created from a series of still photographs taken at Brown's Ravine at the Folsom Lake Marina, KXTV reported.
"Every time I've watched it I've seen something new," Griffith wrote.
Ruslan Gurzhiy of Slavic Sacramento shared a video of the devastating effects of the drought on various parts of Folsom Lake. It shows layers of land in various states of dryness from where the water levels have been over the course of the four-year drought.
The parched land has dried in clumps, and people drive their all-terrain vehicles on the seared lakebed where they once rode jet skis.
Grass grows in an abandoned marina. Water can be seen on the distant horizon.
Folsom Lake is down to 174,902 acre feet of water, or 18 percent of the basin's total capacity. The level is the second lowest of all time for early fall, according to the California Department of Water Resources.
In August, the state predicted that the lake had only 1.3 months of water storage remaining.
On September 13, Mountain Meadows Reservoir "drained like a bathtub overnight," leaving thousands of fish gasping for breath above the water line. Pacific Gas & Electric Company, which owns the water rights, blamed the abrupt water loss on the multi-year drought and an accumulation of dead fish near Indian Ole Dam.
Folsom Lake is run by the US Bureau of Reclamation, and serves as the primary water source for the Sacramento area. By the beginning of September, the federal government had cut the amount of water released from the Nimbus Dam to 800 cubic feet per second, down from 2,500 cubic feet per second at the start of August.
The change is "to conserve water in storage," Reclamation spokesman Shane Hunt told the Sacramento Bee.
The lowest water level Folsom Lake ever reached was during the drought of 1976-1977, when the basin was at about 16 percent of capacity.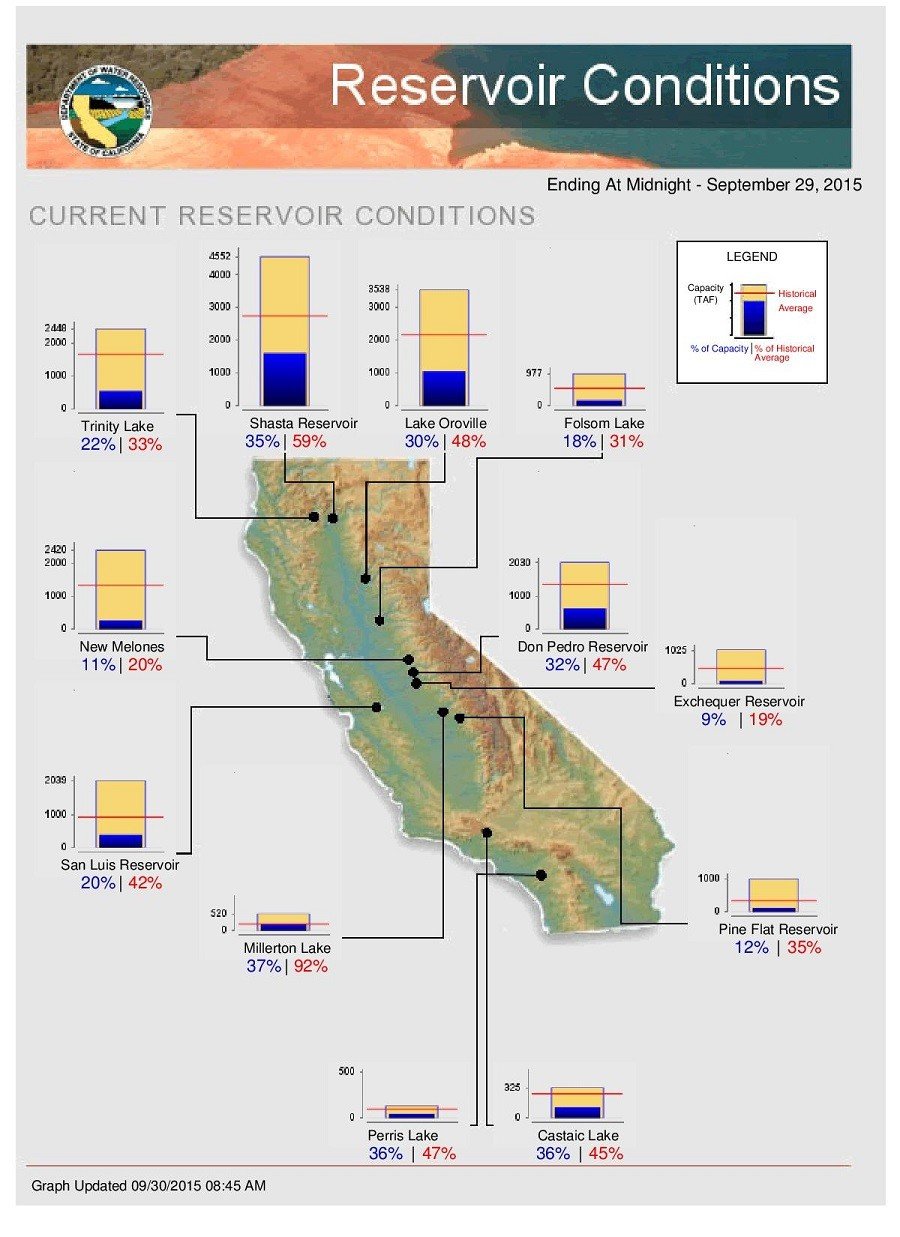 You can share this story on social media: