Thousands of fish dead as California reservoir disappears overnight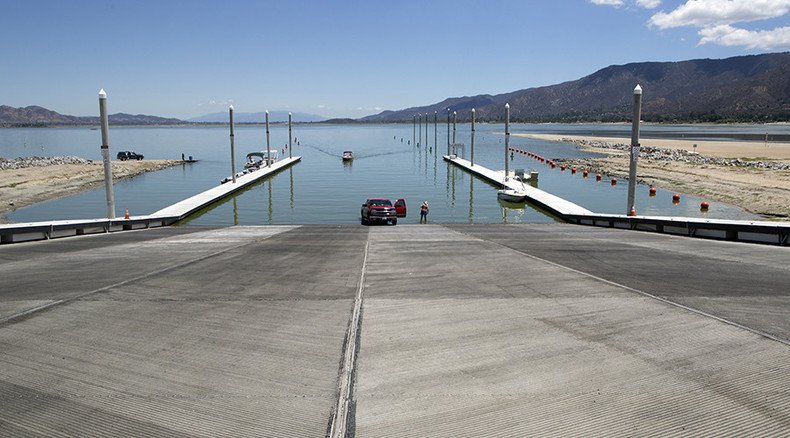 The California Department of Fish and Wildlife confirmed that somewhere between hundreds and thousands of fish died when a northern state reservoir apparently ran dry in the span of a single night.
The utility company that owns the water rights blamed the drought for the loss, but residents have expressed skepticism and are looking for answers.
None of the reservoir's fish are listed as species of concern to state or federal wildlife agencies, but a shocking video has been posted showing gasping fish heads exposed above the water line.
The water rights at the Mountain Meadows Reservoir are owned by Pacific Gas & Electric Company, which uses the reserves for hydroelectric power. The company blamed four years of drought for the sudden loss of water on September 13, as well as an accumulation of dead and rotting fish near Indian Ole Dam.
"It's the situation we worked hard to avoid but the reality is we're in a very serious drought, there's also concerns for the fish downstream," said PG&E spokesman Paul Moreno, according to CBS 13.
"It's a very flat, very shallow reservoir. At some point it was going to go dry," added Moreno.
Residents told the outlet that people were fishing on the lake on the Saturday, yet it "drained like a bathtub overnight."
The reservoir is naturally fed by several creeks in Lassen County and, when full, the water travels downstream into Lake Almanor. Video footage captured by a drone reveals the devastation.
According to the Mountain Meadows Conservancy, the reservoir is the upper-most storage facility in PG&E's hydroelectric system and has been operating below minimum requirements since August.
"Something went haywire," Aaron Seandel, the chairman of a water quality committee that has been tracking water levels in Lake Almanor for 25 years, told the Sacramento Bee.
PG&E admitted that an outlet valve at the dam had been continuously clogging, requiring maintenance twice daily to release water downstream. After consultation with government agencies, they decided not to prevent further flows out of the dam. It's unclear how involved government officials were with the decision.
No matter who's to blame, residents worry this could happen in other areas of the state. "The reservoirs are all continuing to be far below normal," Doug Carlson of the Department of Water Resources told CBS 13.
He said there's no question that water concerns are still a serious issue across the state.
"We are reliant upon rainfall to fill those lakes of course and until we get more rain we're not likely to see any appreciable increase in the reservoir levels," he said.
You can share this story on social media: