$1 billion contract to protect US government networks goes to Raytheon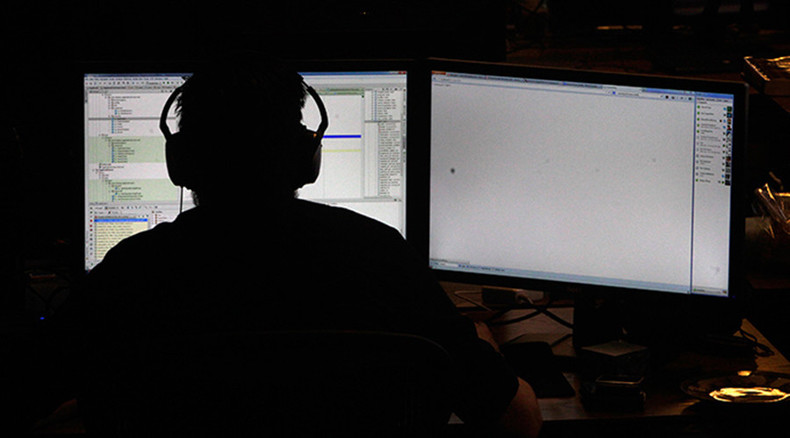 The US Department of Homeland security has awarded Raytheon a five-year contract, which could be worth up to $1 billion, to protect government agencies from the growing number of cyber threats, in one of the largest civilian cybersecurity measures in years.
The deal boosts the protection of more than 100 federal agencies, making Raytheon the prime contractor the Department of Homeland Security's Network Security Deployment (NDS) division. It comes alongside news that the Office of Personnel Management (OPM) fell victim to one of the most serious hacks is the history of the United States government.Hackers stole the personnel information of 21.5 million people current and former government employees, such as social security numbers and security clearance information, as well as the fingerprints of 5.6 million people.
READ MORE: Second OPM hack puts 21.5 million people at risk
"Today's cyber threats are increasingly pervasive and serious, and our government and private sector institutions require the best protection possible," Dave Wajsgras, president of Raytheon Intelligence, Information and Services, said in a press release. "Raytheon has invested over $3.5 billion in recent years to build our cybersecurity capabilities, and we're looking forward to bringing the very best and most innovative solutions to the Department of Homeland Security."
While the Boston-based defense contractor is known more for its radar and missile systems than cybersecurity, Raytheon acquired 12 cyber companies over the last 10 years, making this contract a big win for the company's long-term strategy. This move was in contrast to the behavior of other defense contractors such as Lockheed Martin, who is focusing on its military hardware while laying off 500 employees in its information technology division, according to the Washington Post.
Wajsgras noted that cybersecurity incidents have, worldwide, increased an average of 66 percent a year between 2009 and 2014.
Raytheon's stocks grew in price over 11 percent thanks to its focus on cybersecurity, according to Money Morning, jumping 1.5 percent Tuesday morning, following the announcement.
The White House has also raised the alarm about the issue of cybersecurity, saying that the country must take aggressive steps to secure the country's networks. Director of National Intelligence, James Clapper, told the Senate Armed Services Committee on Tuesday that cyber threats to the United States were increasing in frequency, both from countries like China, who is blamed for the OPM hack, and from non-state actors.
"Such malicious cyber activity will continue and probably accelerate until we establish and demonstrate the capability to deter malicious state-sponsored cyber activity," he said.
READ MORE: Cyber-blowback: US unwittingly 'taught' advanced cyber-warfare to Iran, N. Korea
Clapper and the other officials said they see the agreement on cybersecurity between China and the United States as a "good first step," but that it was unclear how effective the pact would be.
"We are not where we need to be in our deterrent posture," US Deputy Defense Secretary Robert Work also said at the Senate hearing, according to Reuters.
Raytheon is also a finalist to win $2 million in DARPA's Grand Cyber Challenge, which pits contestants against each other to make the best fully-automated computer security system.