Supersized: One in three Americans is obese, study says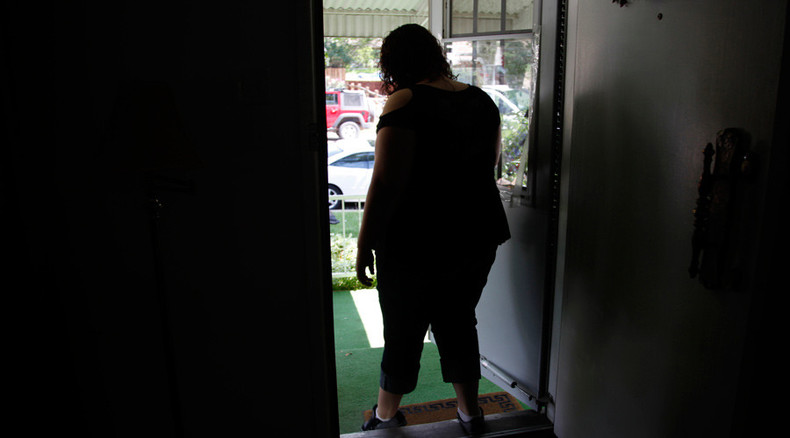 Nearly half of US states had adult obesity rates above 30 percent in 2014, according to the latest data collected by the US Centers for Disease Control and Prevention. The vast majority of the states with top obesity rates are in the South or Midwest.
Arkansas, West Virginia and Mississippi led the nation with obesity rates exceeding 35 percent. Hawaii, the District of Columbia and Colorado had the lowest rates, though they all registered an obesity rate of at least 21 percent, according to data organized by the Trust for America's Health and the Robert Wood Johnson Foundation.
Southern states own seven of the top 10 highest obesity rates, with the remainder coming from the Midwest.
READ MORE: 1 in 3 America children and teens eat fast food daily – report
Obesity rates for all Western states came in under 30 percent. The most obese Western state was Alaska, ranking 24th overall with a 29.7 percent rate.
The national obesity leader, Arkansas, has seen its obesity rate jump more than five percentage points since 2010. The leanest state, Colorado, has seen its obesity rate rise 1.5 percent in the same time period.
"We're seeing some regional differences and that provides us a chance to ... see what's going on at the state level, and do some comparisons there," said Jeff Levi, executive director of the Trust for America's Health, a non-profit organization "dedicated to saving lives by protecting the health of every community."
The data, though, could well underestimate actual obesity rates, as subjects involved in the survey self-reported their measurements, researchers noted.
READ MORE: 50% US adults have diabetes or pre-diabetes - study
The obesity data comes from the CDC's Behavior Risk Factor Surveillance System, a phone survey of state health departments. Obesity was measured using Body Mass Index (BMI), or the ratio of a person's weight compared to height.
Nearly 35 percent of US adults are obese, according to the CDC, and around 17 percent of children are overweight. African-American adults have an obesity rate of 47.8 percent, Latino adults are at 42.5 percent, while white adults come in at 32.6 percent.
Obesity is most prevalent among middle-aged adults, ages 40 to 59, at 39.5 percent. Over three in 10 ‒ 30.3 percent ‒ adults ages 20 to 39 are obese, while 35.4 percent of adults over 60 are obese.
READ MORE: No need for diets & exercise? Scientists find obesity gene with off switch!
Obesity-associated health conditions including heart disease, stroke, type 2 diabetes and some types of cancer are the leading causes of preventable death, the CDC says.
Annual medical costs of obesity in the United States is estimated at $147 billion, in 2008 dollars.