50% US adults have diabetes or pre-diabetes - study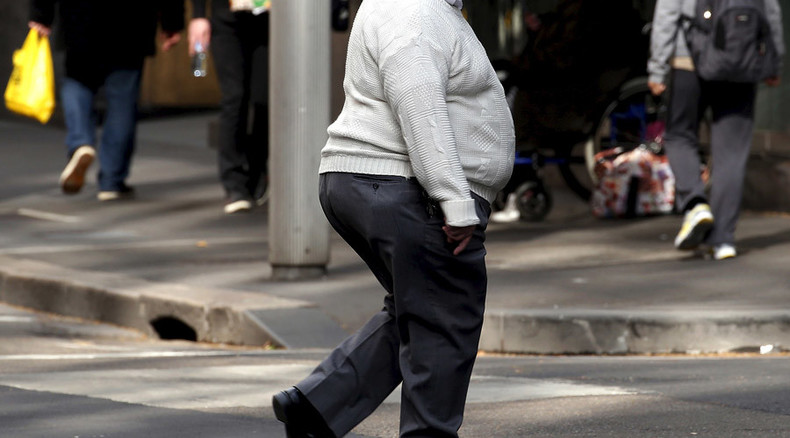 Half of all US adults currently have diabetes or pre-diabetes, a new study revealed. The new research shows that the disease has made gains across every racial and ethnic group in the last 18 years, regardless of income level or education.
"We found 14% of the people in the US have diabetes, and this was even higher in blacks, Asians and Hispanics," said Andy Menke, PhD, epidemiologist and lead author for the study, which was published Tuesday in the Journal of the American Medical Association.
Previous studies had shown cases of diabetes, once a rare disease, increasing. There are currently an estimated 27 million people with diabetes and 86 million with pre-diabetes in the US, according to the WebMD website.
Researchers conducting the study wanted find percentages for those in the population who had been diagnosed with diabetes, those with undiagnosed diabetes, and those with pre-diabetes indicators.
Among the findings was that diabetes was more prevalent in those aged 65 years and older, with 33 percent affected, compared to those aged 45-64 years (17.5 percent), and those aged 45 or younger (5 percent). Broken down by gender, diabetes affected 15 percent of men and 13 percent of women.
The study involved 26,000 people participating in a series of nationally representative surveys conducted by the National Health and Nutritional Examination Surveys organization. It involved in-home interviews and mobile exam centers, the testing of blood samples for glucose levels, as well as the use of the Body Mass Index, which measures fat and muscle ratios based on weight and height.
The first survey was conducted between 1988 and 1994, and the most recent between 2011 and 2012. Researchers found a 25 percent increase in diabetes in each age group, for both sexes and each racial group.
"Around a third of the total people with diabetes were undiagnosed, and this was increased up to 50 percent for Asians and Hispanics, who were not aware they had the condition," said Menke.
"Of the entire US population, about a third have pre-diabetes which means about 50 percent of the people in the US have either pre-diabetes or diabetes."
The study's findings on the total number of diabetes cases – including those with pre-diabetes, and those who are either diagnosed or undiagnosed – showed that 37 percent of blacks were affected, 50 percent of Asians, 49 percent of Hispanics, 48 percent of Mexican-Americans, and 32 percent of whites.
One of the study's most interesting findings was an increase in diabetes among Asian-Americans, who have a relatively high prevalence of diabetes and undiagnosed diabetes despite their BMI readings being lower than any other group's. Menke suggested future research should focus on this group.
Diabetes is a group of diseases caused by the presence of too much glucose in the bloodstream. In Type 1 Diabetes, the pancreas produces little or no insulin, and in Type 2 there are complications in the way the glucose is processed. Most of the diabetes found in the survey was Type 2, which is linked to obesity and inactivity. Pre-diabetes is diagnosed when glucose readings are at borderline levels for diabetes.
Studies have shown that in 2012 diabetes cost $245 billion in treatment costs and lost productivity. Lifestyle changes in diet and exercise can delay or prevent diabetes for those with Type 2, according to many studies.
You can share this story on social media: