Shareholder nuns tell McDonald's to drop antibiotics from all meat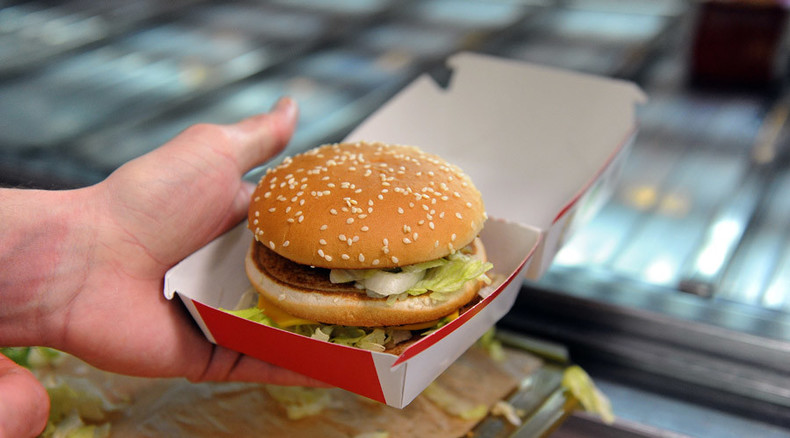 As concern over the dangers of drug-resistant bacteria rises, a set of shareholders led by a group of nuns is telling McDonald's that dropping chicken raised on human antibiotics is not enough and that it needs to do the same with its pork and beef products.
This week, the Congregation of Benedictine Sisters of Boerne from Texas introduced a shareholder resolution that, if approved, would require those that supply McDonald's with any type of meat – be it chicken, pork or beef – to stop giving their animals antibiotics that are used to fight disease in humans.
The move comes as a new report gave letter grades to popular fast food chains based on their use of antibiotics in their products. McDonald's scored a "C" grade, while the only two to score an "A" were Chipotle and Panera Bread. Chains like Taco Bell, Burger King and Pizza Hut were handed failing grades.
Back in March, McDonald's announced that it would stop using human antibiotics in its chicken products by March 2017.
That move was welcomed by the Benedictine congregation, which owns stock in McDonald's as part of the Interfaith Center on Corporate Responsibility (ICCR), but the sisters said that limiting the move to chickens is a "double standard" and insufficient considering "the damage overexposure to antibiotics has on public health."
"We question why this important commitment isn't also being applied to the beef and pork they source, as hamburgers are a mainstay of McDonald's business," said Sr. Susan Mika of the Congregation in a statement.
"This double standard makes no sense to us; what's good for the goose, ought to be good for the gander, or in this case, the whole farmyard."
A similar resolution was introduced by Mika in December 2014, according to CNN, but it was withdrawn when McDonald's committed itself to limiting antibiotics in the chickens it purchases. Now, however, it's back on the table and ICCR says there will be more to come from shareholders.
On its website, ICCR says that it "engage[s] hundreds of multinational corporations annually to promote more sustainable and just practices because … they will secure a better future for their employees, their customers and their shareholders."
The push also comes as reports continue to highlight the danger that antibiotic-resistant bacteria poses not just for people now, but in the future. Every year, at least 2 million Americans suffer an antibiotic-resistant illness, and 23,000 of them die, according to data from the Centers for Disease Control and Prevention.
Taking antibiotics that humans rely on and using them on animals is a trend that is being increasingly linked to the rise of strong illnesses, since the bacteria develops resistance in the animals when they are not given strong enough doses. When and if the bacteria spread to humans, it becomes noticeably harder to treat.
In 2011, the US Food and Drug Administration stated that 80 percent of all antibiotics used in the United States are within the realm of animal agriculture.
Meanwhile, a separate study from December 2014 found that, if no major adjustments are made, resistant bacteria could take the lives of 10 million people around the world every year.
McDonald's is one of many companies now trying to get past this issue. In April, the largest poultry producer in the US, Tyson Foods, announced it would also eliminate the use of human antibiotics in its chicken by September 2017.