FBI agents arrest friend of accused Charleston church shooter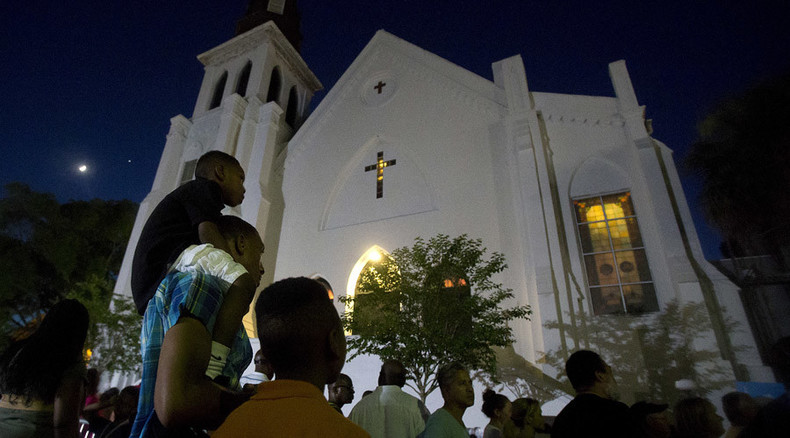 The FBI has arrested a friend of accused Charleston, South Carolina church shooter Dylann Roof, the young white man who shot and killed nine Africa-Americans in the historic house of worship.
The arrest comes one month after Joseph "Joey" Meek, 21, learned that he was being investigated for shooting-related felonies, including making false statements and hiding knowledge of a crime.
Meek was arrested by federal agents while he was at work on Thursday, his girlfriend told The State newspaper.
Prior to the arrest, he reportedly called Lindsey Fry, who lives with Meek and his family in a trailer in Red Bank, to inform her.
"He just said, 'They want to talk to me, but I think I'm going to jail,'" Fry told the newspaper.
It was not immediately clear over what charges Meek has been arrested, but he was informed by federal officials in a letter on August 6 that he was "a potential target" of the criminal investigation. According to a letter from the US Attorney's Office in Columbia, the possible crimes he might be wanted for included misprision (hiding knowledge of a crime) and false statements.
Meek was given until August 21 to respond to the US Attorney's Office, The State reported.
If found guilty, Meek could be sentenced to a total of eight years in prison – up to three years for concealing information and another five years for making false statements.
Meek's arrest comes less than a week after The Washington Post's lengthy and detailed report on him, his life in Red Bank as well as his relationship to Dylann Roof and the June 17 shooting at a Charleston's Emanuel African Methodist Episcopal Church.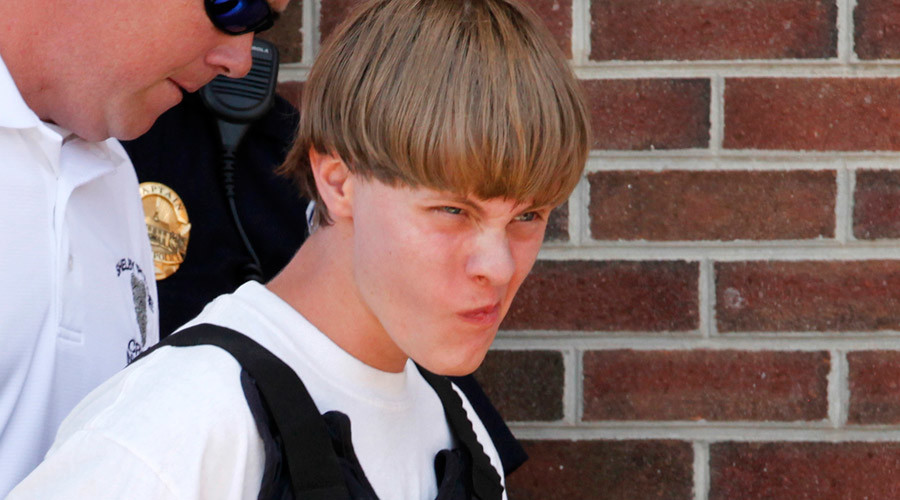 A former classmate of Roof, Meek told The State earlier this week that he believes he committed no crimes. Speaking to reporters, Meek said that he should not have trusted Roof when he suddenly asked for a place to stay. Roof was sporadically sheltered in Meek's trailer, along with his family and girlfriend, until killing nine people at the church.
Meek told reporters earlier this week that his friends would often stay over and this is why he did not suspect anything when Roof knocked on his door.
Shortly after the shooting, Meek spoke to numerous media outlets saying that he told police everything he knew about Roof, describing his clothes and car plates. Meek also told The State earlier this week that once he recognized Roof on surveillance shots, he reported it to FBI.
Back in June, Meek did recall that while being drunk days before the shooting, Roof vowed to "spark up the race war again".
"Would you believe your friend if they said something like that when they were drunk?" Meek told the Washington Post. "You can't tell me you would. I didn't believe it. I brushed it off."
READ MORE: Charleston shooter charged with federal hate crimes
Speaking to The State, Meek's girlfriend Fry also said that no one in the trailer took Roof's statements seriously, since he only made them when he was drunk. It also appeared that Roof had a "daily cocaine habit," the report said.
Despite not taking seriously what Meek thought was drunken bluster, he did hide Roof's handgun. However, he returned it the next day on Fry's urging.
Roof himself faces state and federal murder charges. If convicted, he could be sentenced to the death penalty.