'Total failure': Only '4 or 5' US-trained rebels are fighting in Syria, US general says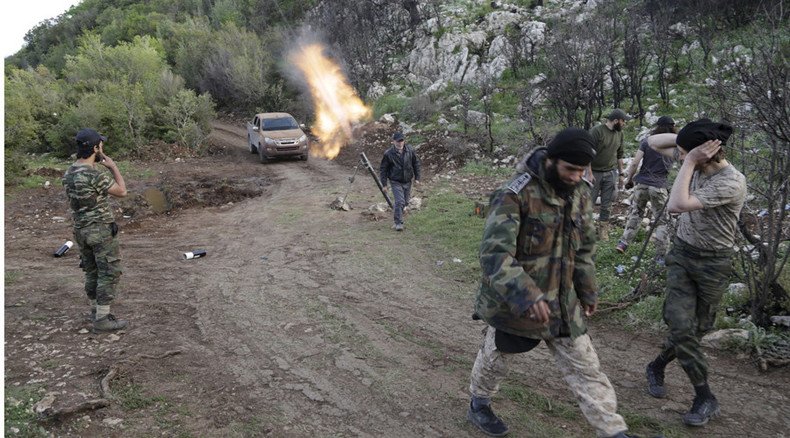 Only four or five US-trained Syrian rebels are still fighting in the war-torn nation, a top US general told Congress on Wednesday. He acknowledged that Washington's training program is behind schedule, and that the military's targets will not be met on time.
When asked how many US-trained forces were fighting in Syria, General Lloyd Austin, who leads the US military's Central Command, told the Senate Armed Services Committee: "The ones that are in the fight, we're talking four or five."
He added that Washington will not reach its goal of training 5,000 Syrian fighters anytime soon. The US had originally aimed to have a force of 5,400 by December, to take on Islamic State (IS, formerly ISIS/ISIL) in Iraq and Syria.
However, Austin downplayed the significance of the numbers, stressing that the program is "designed to be a complement to all the other things that we're doing." He said he expects the number of fighters to grow over time.
But the numbers of fighters in training is also small, according to Christine Wormuth, the under secretary of defense for policy. She told Congress that only 100-120 people are currently in the program.
"This number is much smaller than we hoped for at this point, partly because we put our volunteers through a very vigorous screening process to meet standards very appropriately set by US Law," she said.
She added, however, that additional recruits are "in the pipeline."
During the panel, Sen. Jeff Sessions (R-Ga.) called the program a "total failure," adding that it's "way past time to react to that failure."
It comes just two months after Defense Secretary Ash Carter told the Senate Armed Services Committee that the US had only trained an "awfully small number" of approximately 60 Syrian rebel fighters. He said that current vetting procedures are slowing down the training process.
The Pentagon is currently conducting a broad review of the training program. The analysis comes after the initial group of some 54 fighters came under attack in northern Syria. Only a "small number" of those are still in the fight, Austin said on Wednesday.
The Obama administration announced the training program last year, as a way to create a ground force to take on ISIS without having to deploy US forces.
The Pentagon was granted $500 million for the program in 2015, and has requested $600 million for 2016. The administration's goal is to train 15,000 rebels in three years.
LISTEN MORE:
You can share this story on social media: