Ruling in 'dancing baby' case could curb copyright censorship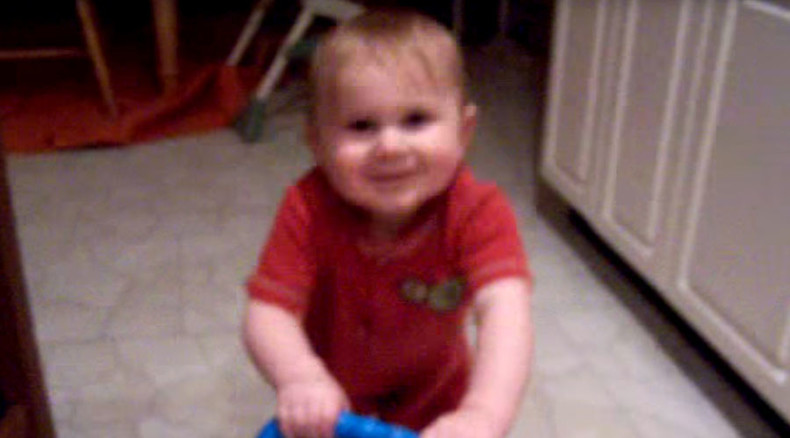 Copyright holders must consider fair use before taking down YouTube videos of cute cavorting children, federal judges have ruled. The decision in the landmark digital copyright case is expected to curb takedown requests, although some loopholes remain.
The decision occurred after what became known as the "dancing baby" case: a 30-second video of a toddler bouncing to Prince's 1984 hit "Let's Go Crazy." Universal Music Group had the video removed from YouTube in 2007, claiming it violated the Digital Millennium Copyright Act (DMCA). Stephanie Lenz, who recorded the video, sued with the help of the Electronic Frontier Foundation (EFF), arguing the music in the clip represented fair use.
Three judges on the US Court of Appeals for the Ninth Circuit in San Francisco upheld a district court's decision in favor of Lenz, but stopped short of making a judgment against Universal themselves. Instead, they said, a jury ought to decide if the company considered fair use before sending the takedown request, and if so, whether they should be held liable for damages. Lenz, they said, was unable to show that Universal willfully ignored fair use when invoking the DMCA.
The judges' rejected Universal's argument that suspected infringers had to prove that fair use applied in each case, ruling that the burden of deciding whether fair use was breached was on the copyright holders instead.
"Today's ruling sends a strong message that copyright law does not authorize thoughtless censorship of lawful speech," said EFF Legal Director Corynne McSherry. "We're pleased that the court recognized that ignoring fair use rights makes content holders liable for damages."
Universal was backed by the Recording Industry Association of America (RIAA) and the Motion Picture Association of America (MPAA), while Google, Twitter and Tumblr sided with Lenz.
RIAA spokesman Jonathan Lamy said the association disagreed with the judges' ruling that copyright holders needed to demonstrate infringement before requesting a takedown, but "pleased that the Ninth Circuit made it clear that a court may not second guess a copyright owner's good faith belief that the fair use does not excuse infringing conduct."
Though the EFF hailed the decision as a victory, some observers were not entirely convinced. Pointing to the judges' conclusion that automated algorithms represented a "valid and good faith middle ground for processing a plethora of content" while still meeting the law's requirement to give consideration to fair use, they argue that copyright holders are unlikely to stop with mass takedowns.
"While we had hoped that the case could have provided a much clearer path for attacking bogus takedown notices, the decision still means that fair use cannot be ignored, and that the take-down process is not meant to be a one-sided affair," said Sherwin Siy of Public Knowledge, an open Internet advocacy group.
In a partial dissent, Judge Milan Smith argued that leaving the issue of Universal's good faith up to a jury was dodging responsibility. Evidence presented in the case, he said, clearly showed Universal knowingly misrepresented the video as infringing on their copyright.
"I struggle with, how anyone looking at this… could view it as anything other than fair use," Smith said during the oral arguments hearing in July.
You can share this story on social media: