Dozens of passengers rescued from derailed subway car in Brooklyn (VIDEO)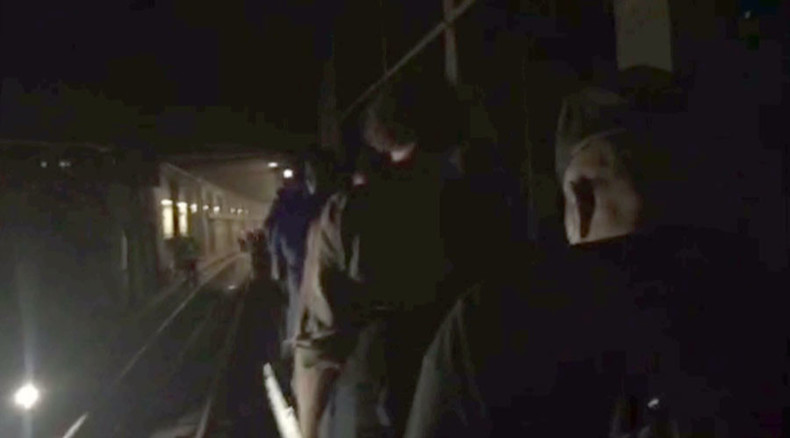 Over a hundred passengers, including a 4-day-old baby, were rescued from a New York City Subway train that derailed in Brooklyn. Two passengers were injured. Damage to the tunnel is causing major delays for commuters and visitors.
One car of the G-line train slid off the tracks around 10:30 pm on Thursday, outside the Hoyt-Schermerhorn station in Brooklyn, the Metro Transit Authority (MTA) confirmed Friday. Two passengers were taken to a hospital with minor injuries, while another complained of dizziness.
The G line serves the boroughs of Brooklyn and Queens, operating between Forest Hills and Church Avenue.
New York City's subway system is the busiest in the United States, with 842 miles (1,355 km) of track and an average of 5.6 million riders on weekdays. It is also one of the world's oldest, with the first tracks laid down in 1904.