Majority of blacks, whites agree that police treat blacks 'unfairly' – poll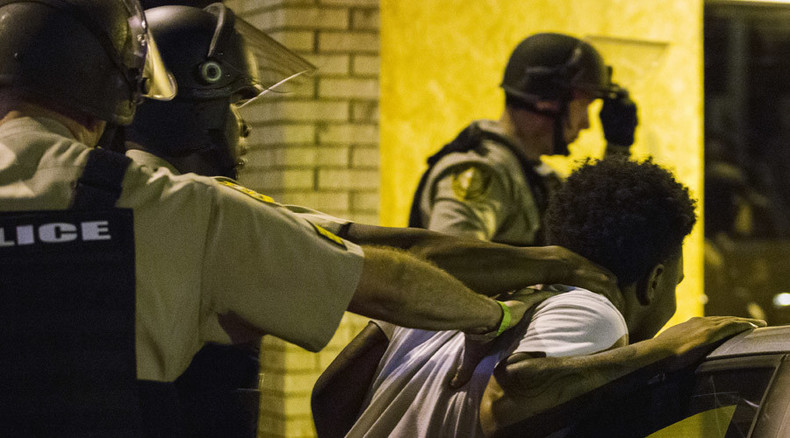 The majority of blacks and over a half of whites agree that police treat blacks unfairly and that media fuels racial tensions, according to a new poll. The poll also showed sharp differences in the perception of police actions among different races.
The poll, conducted by National Bar Association, the organization of black lawyers and judges, showed 88 percent of blacks and 59 percent of whites believe that black people are treated unfairly by police.
In the South the gap is wider – 90 percent of black respondents and slightly over a half – 55 percent – of whites said they can agree with the statement. In the Northeast, it was 74 percent versus 63 percent, meaning the difference in the region wasn't as sharp.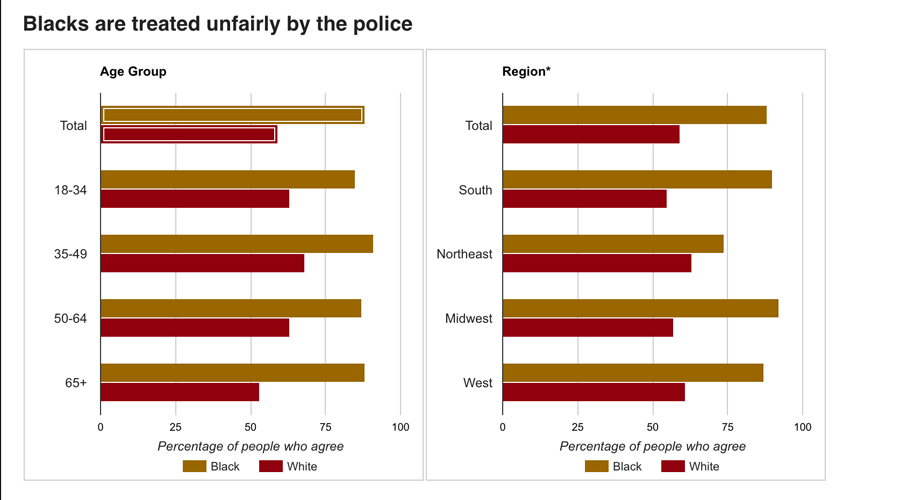 Conducted June 25-July 6, the survey is based on replies of 1,088 Americans polled by Tallahassee-based Sachs Media Group, nationwide.
When asked if they would agree that police are misunderstood by black people, more whites (67 percent) compared to blacks (52 percent) agreed.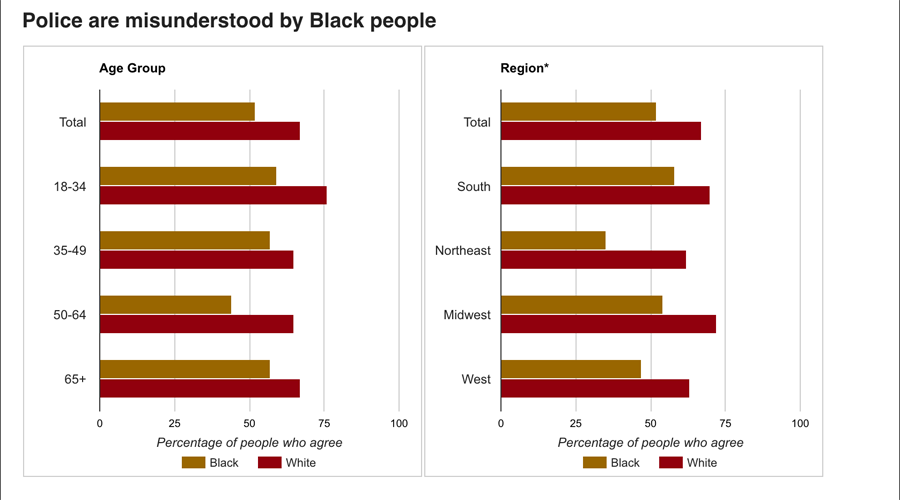 There have been two questions that both black and white respondents gave similar answers to. Thus, 88 percent of whites and 78 percent of blacks agreed that it is the media that fuels racial tensions.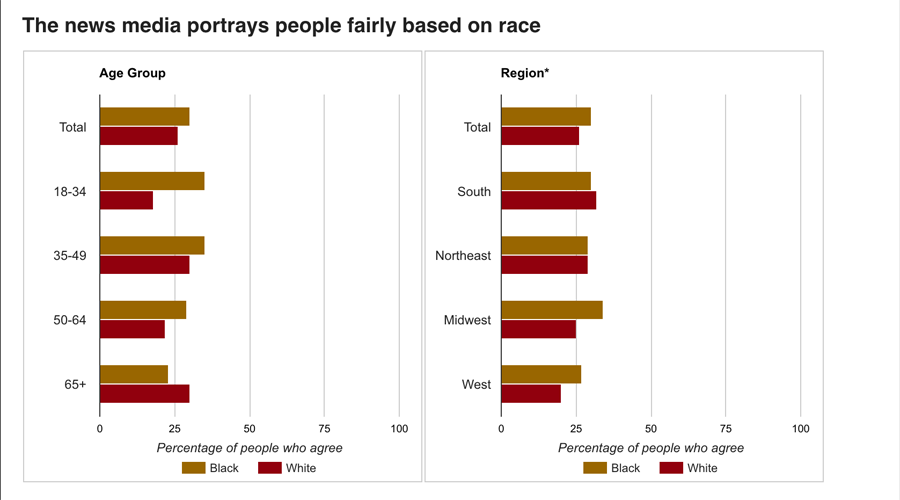 At the same time, both groups of respondents disagreed that the news media portrays people fairly based on race – 74 percent of whites versus 70 percent of blacks thought that portrayals are unfair.
Almost a half of black respondents – 41 percent – agreed that most white people are racist. It was the case with white respondents, too – 27 percent versus 11 percent said that they do believe that most black people are racist.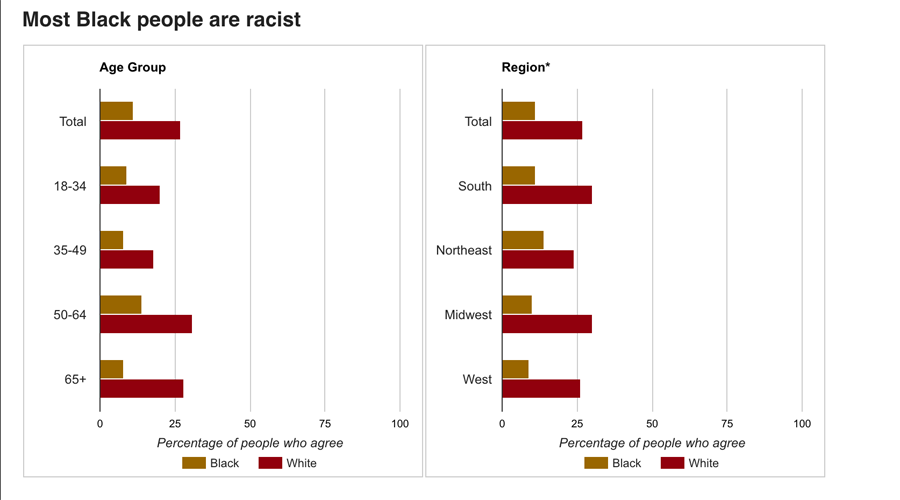 "These data show younger generations of Americans expressing greater concerns about the future of race relations than older generations," Karen Cyphers, director of Sachs Media Group's Breakthrough Research division, said as cited by the USA Today.
The survey has been conducted amid a year of heated debates about police treatment of black people, first triggered last year by deadly shooting of Michael Brown in Ferguson.
"Amid a year that focused attention on tragic shootings of unarmed people of color by law enforcement agencies around the country, the NBA partnered with Sachs Media Group to produce the survey," the poll's authors said in the introduction.
According to the Guardian's project The Counted, that keeps the statistics of people killed by police in the US, 806 people have been shot dead by law enforcements this year. Among all victims, 205 – or 4.91 per million – were black people. The rest were white people – 395 victims - and people of other races.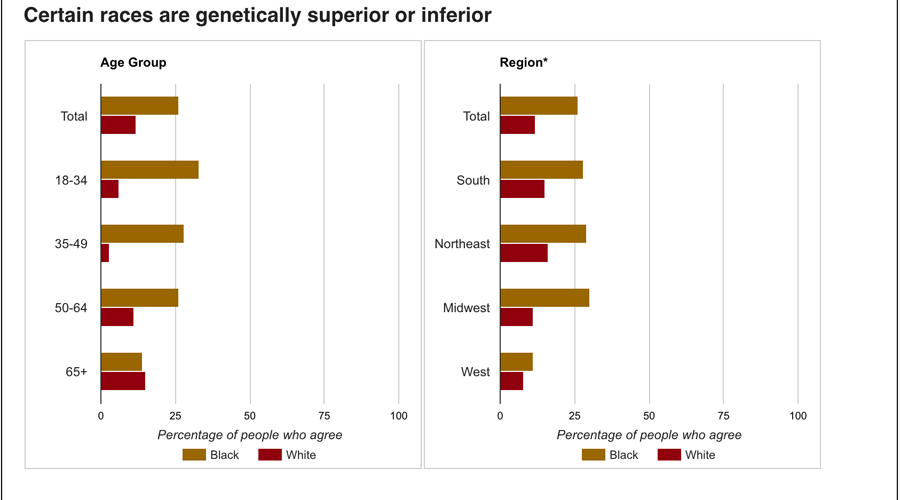 "Our national conversation about race has been going on for a long time, and it's encouraging to see signs of progress," said Benjamin Crump, Tallahassee attorney and president of the association since July. "However, 50 years of conversation is too long without seeing more movement and, to a certain extent, regression. This survey shows that clearly there remains work to be done."