White man uses Chinese name to get previously rejected poem published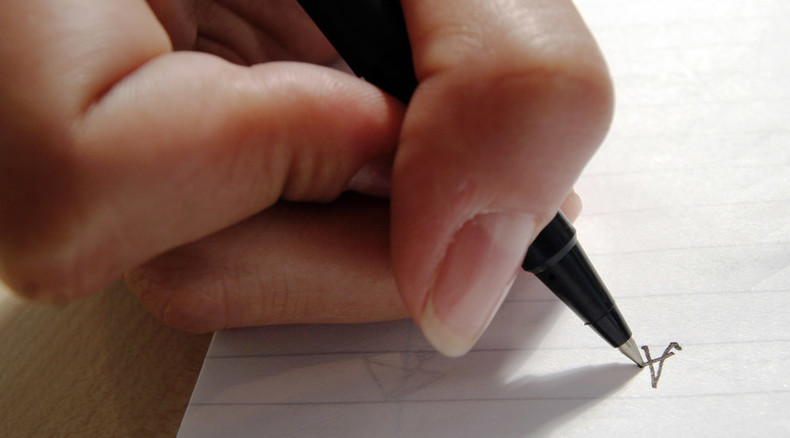 A white man had his poem rejected by poetry journals 40 times – that is, until he submitted it as Yi-Fen Chou. Under the Chinese pseudonym, his poem was named one of America's best of 2015.
Titled "The Bees, the Flowers, Jesus, Ancient Tigers, Poseidon, Adam and Eve," the poem was recently published in the prestigious journal The Best American Poetry 2015 alongside a few dozen other pieces selected from the hundreds or even thousands that had been submitted.
Given the poems apparent strength, it seemed strange that it had received such little notice or appreciation from the editors of literary journals and publications. Indiana genealogist Michael Derrick Hudson, who authored the work, suspected that it might have had something to do with his not-so-exotic-sounding name.
"The poem in question, 'The Bees, the Flowers, Jesus, Ancient Tigers, Poseidon, Adam and Eve,' was rejected under my real name forty (40) times before I sent it out as Yi-Fen Chou (I keep detailed submission records). As Yi-Fen the poem was rejected nine (9) times before Prairie Schooner took it. If indeed this is one of the best American poems of 2015, it took quite a bit of effort to get it into print, but I'm nothing if not persistent," he wrote.
It turns out that the "Chinese name strategy" was a winner. After being accepted by the esteemed journal, Hudson revealed to this year's editor, award-winning author and poet Sherman Alexie, that there is really no such person as Yi-Fen Chou.
Alexie made no effort to hide his frustration or his political motivations in a lighthearted blog post he wrote, largely in response to the fiasco.
"I silently cursed him and wondered how I would deal with this colonial theft," he writes, alluding to a white man's theft of Chinese identity. Politically correct preferences, at least when Alexie is calling the shots, aren't the stuff of theory and guesswork.
"Bluntly stated, I was more amenable to the poem because I thought the author was Chinese American," he adds.
So, as it turns out, Hudson was clearly vindicated in employing his nom de plume strategy. And despite the frustration and embarrassment of being deceived, Alexie admits that he still likes the poem, and won't disqualify it from the journal.
But despite this admission from the journal's editor himself, some users on Twitter took the fiasco as an example of white males having an easier time getting published.
Others drew comparisons between Yi-Fe Chou and Rachel Dolezal, the woman born of white parents who identified as black and became president of a local NAACP chapter, since both had taken advantage of benefits that came with being part of a marginalized group.
However, playing on demographics to get published is nothing new. It's no secret that women have long used male pen names to appeal to more readers and gain acceptance. Some famous examples include Victorian writer Mary Ann Evans, better known by her pen name George Eliot, and "Little Women" author Louisa May Alcott, who went by B. A. Evans. Even in the present day, Harry Potter author Joanne Rowling was urged by her publishers to go as J.K. Rowling, despite the fact that she doesn't have a middle name at all.