Toyota invests $50mn in US AI research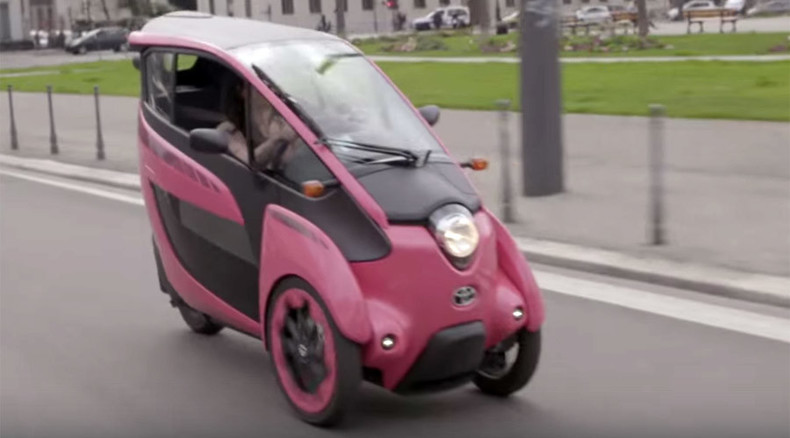 The world's largest car manufacturing company, Toyota, has announced an investment of $50 million in joint artificial intelligence research centers at the Massachusetts Institute of Technology and Stanford University.
The research will focus on social benefits such as how to make cars safer and how to enhance people's quality of life through enhanced mobility and robotics, especially among the elderly.
Toyota made the announcement on Friday in California, with its largesse taking place over five years.
"We will initially focus on the acceleration of intelligent vehicle-technology, with the immediate goal of helping eliminate traffic casualties," Toyota's Kiyotaka Ise, chief officer of the company's R&D group and senior managing officer.
The car company said it wants to use artificial intelligence to develop solutions to complex mobility challenges.
"One million people worldwide die each year in car accidents," said Gill Pratt, executive technical advisor at Toyota and a former program manager for the Defense Advanced Research Projects Agency (DARPA ). "That's one [death] for every year since the invention of stone tools. That's unacceptable."
Stanford Artificial Intelligence Lab (SAIL) will collaborate with MIT and Toyota to develop intelligence systems to recognize, understand and act in complex traffic environments.
"Our team will work to help intelligent vehicles recognize objects in the road, predict behaviors of things and people, and make safe and smart driving decisions under diverse conditions," said Professor Fei-Fei Li, director of SAIL.
Toyota has been developing robots for industrial use since the 1970s, and has worked in support of robot applications since the 2000s.
Pratt said he joined the company from DARPA because of its emphasis on social benefits that would improve the outcomes for the elderly, or to increase the mobility for people.
"We often talk about autonomy and autonomy in machines, or a car that moves around by itself," said Pratt. " The focus [for Toyota] is more on the autonomy of people."
"What it means for a person to have the ability to decide for themselves when they want to move and where they want to move, and to enable that to occur regardless of the limits of age or illness."
Pratt said the goal is to develop systems that will intelligently transport goods and people not only outdoors, but indoors, inside of their homes and "for all people to be able to have more meaningful lives, and to have mobility be an integral part of it."
One current example can be seen on the city streets of Grenoble, France, where Toyota is testing its iRoad urban mobility vehicle. Designed to help reduce traffic congestion, the vehicle is powered by a lithium battery and can travel 31 miles, or 50 kilometers, on a single charge. It is said to handle like a motorcycle, with the comfort and stability of a car.