Arby's apologizes after employee refuses to serve police officer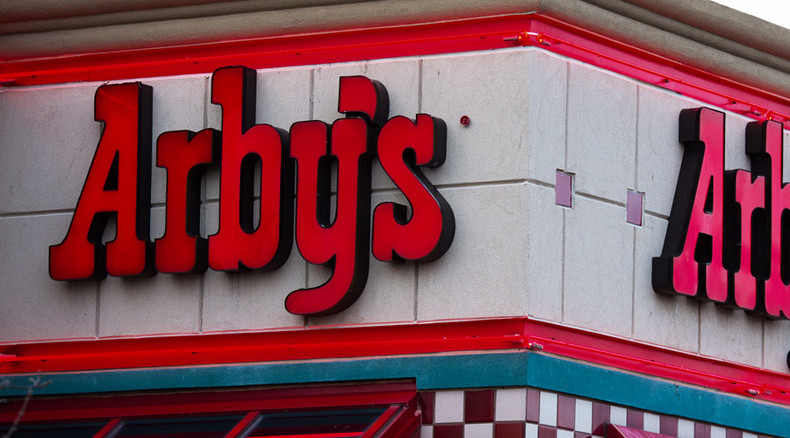 The head of the Arby's restaurant chain has apologized to South Florida's Pembroke Pines Police Department (PPPD) after an employee allegedly refused service to one of the department's police officers just for being a cop.
PPPD says that one of their officers was refused service at an Arby's location on Tuesday evening when trying to order food at the restaurant's drive-through. The officer was in uniform and in a police vehicle, according to a police report.
In the incident report, Sgt. Jennifer Martin said she was at the drive-through when the employee, identified as 19-year-old Kenneth Davenport, "seemed slightly rude and short with his responses."
When the officer moved to the pickup window, the Arby's manager, Angel Mirabal, told the officer that the clerk "doesn't want to serve you because you are a police officer."
READ MORE: Anti-police 'rhetoric' out of control, 'cops' lives matter' also - Texas sheriff
Mirabel ordered Davenport to process the officer's credit card, but Martin was worried about the safety of her food and decided to get a refund instead.
"Mirabal even laughed and said he is allowed to refuse to serve me," Sgt. Martin noted in the report.
Arby's Chief Executive Officer Paul Brown contacted Police Chief Dan Giustino on behalf of his organization, a police report states. He assured Giustino that the employee's behavior was "unacceptable" and did not represent the company's values.
Giustino accepted the apology and the department now considers the matter closed.
However, the Broward and Dade County Police Benevolence Association think that an apology isn't enough, and is calling for a boycott of Arby's until the employees involved in the incident are fired.
"This is yet another example of the hostile treatment of our brave men and women simply because they wear a badge," the organization's president John Rivera said. "It is unacceptable and warrants much more than an apology."
Arby's released a statement on Wednesday afternoon saying that they will in fact be taking unspecified disciplinary action against the employees.
"We take this isolated matter very seriously as we respect and support police officers in our local communities. As soon as the issue was brought to our attention, our CEO spoke with the Police Chief who expressed his gratitude for our quick action and indicated the case is closed," the statement said. "We will be following up with our team members to be sure that our policy of inclusion is understood and adhered to. Further, we will be following through with disciplinary action up to and including termination of the employees involved, as appropriate."