25yrs on death row: Missouri finally executes prisoner for rape & murder of teen girl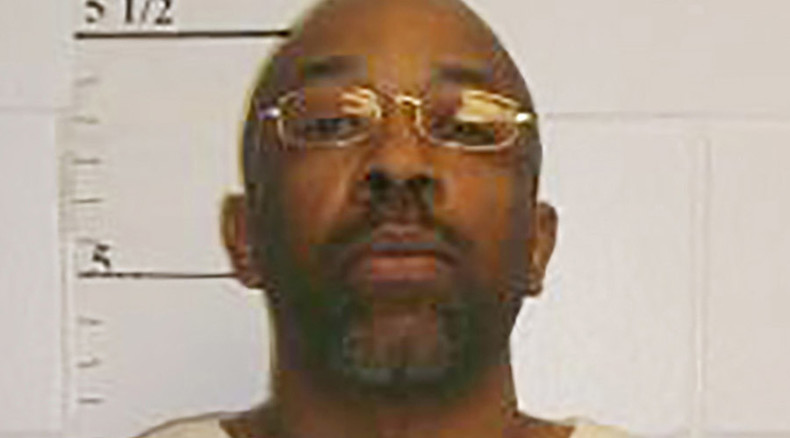 Roderick Nunley, 50, has been executed in Bonne Terre, Missouri, just over 25 years after he and his accomplice kidnapped, raped and killed a 15-year-old girl. Earlier this week the defense team appealed the penalty as unconstitutional.
Nunley was put to death via lethal injection Tuesday. During the execution, his breathing became labored for a few seconds.
His accomplice, Michael Taylor, was executed in April 2014. Along with Taylor, he pleaded guilty to the killing of Ann Harrison.
The schoolgirl was waiting for a bus in March 1989 when the two drove by, the investigation showed. They then raped and stabbed Harrison repeatedly, which caused her death. The girl's body was left in the trunk of a stolen car.
Prior to Nunley's execution, lawyers and the Missouri Attorney General's office had been filing claims and counterclaims about whether the execution should be conducted, arguing that the death penalty is a "cruel and unusual punishment." The claims were turned down by the US Supreme Court.
READ MORE: Lethal injection ruled constitutional in Tennessee
"Despite openly admitting his guilt to the court, it has taken 25 years to get him to the execution chamber," Missouri Attorney-General Chris Koster said in a statement. "Nunley's case offers a textbook example showing why society is so frustrated with a system that has become too cumbersome."
Nunley is the sixth death row inmate to be put to death in Missouri this year. Of 20 executions nationally in 2015 so far, 16 have been in Missouri and Texas.
READ MORE: Arkansas AG wants to set 8 execution dates after 10-year death penalty hiatus
Tuesday execution comes at the same time as Arkansas is scheduled to set execution dates for eight death row inmates. These executions would be the state's first in a decade.
Capital punishment has been a bone of contention across the US. Nineteen states and the District of Columbia abolished the practice, while 31 others continue to carry out executions. The latest state to vote against the death penalty has been Nebraska, with the local lawmakers banning it in May.