Plane crashes at New York Air Show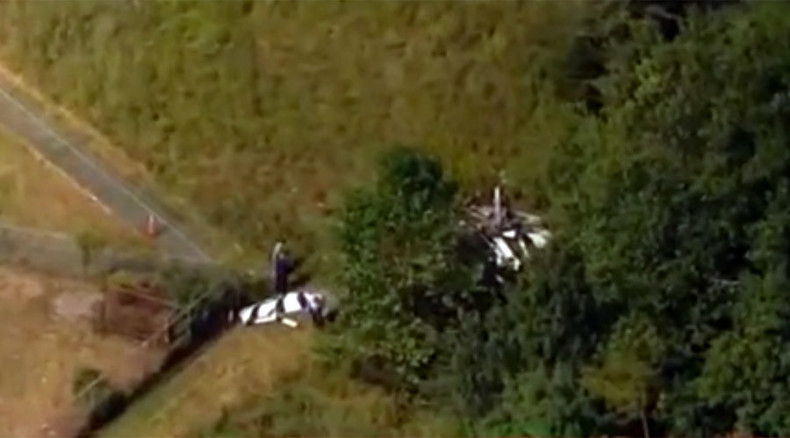 A small prop airplane lost its tail and crashed during the rehearsals for the New York Air Show on Friday, killing the pilot.
The aircraft in question appears to be a 1998 Giles G-202, with the registration N18FJ, according to one witness, photographer and air enthusiast Benjamin Granucci.
Granucci identified the pilot that crashed as Andrew Wright. Orange County's Department of Emergency Services confirmed the pilot was killed.
*VIEWER DISCRETION ADVISED* From Stewart Airport today. Please no mean, funny, or stupid comments a man lost his life today. Still kind of shocked i caught this on camera today. My condolences goes out to the pilots family and friends. RIP

Posted by Kevin Kelly on 28 августа 2015 г.
"What I saw was the aircraft come in for a dive. As it pulled up, it suddenly crossed the crowd line and spun towards the ground," Granucci tweeted. "We heard a thud but saw no smoke or flames."
Photos captured by Granucci right before the crash show the airplane's tail shearing off.
The New York Air Show was scheduled for Saturday and Sunday, August 29-30, at the Stewart International Airport.
County officials told reporters that, while rehearsals for the day have been canceled, the air show is still planned to carry on as scheduled.