Associated Press sues US DoJ over access to FBI records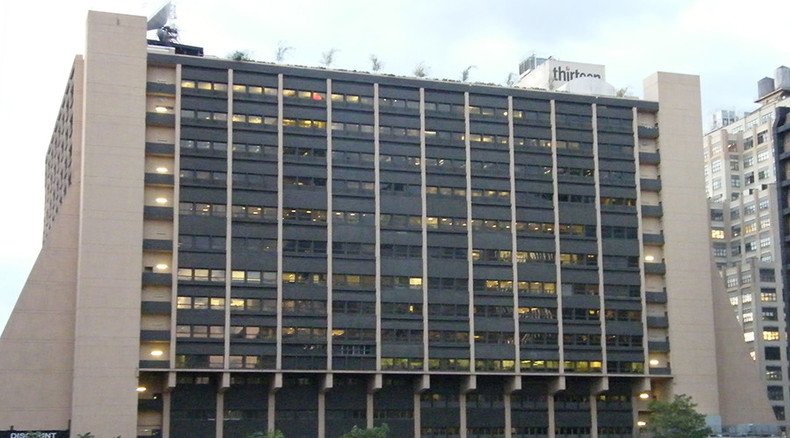 The AP has sued the US Department of Justice over the FBI's refusal to provide public records on a case when the agency created a fake news story to trap a suspect. A former FBI agent told RT that respect for the First Amendment is falling in the agency.
The Associated Press filed the lawsuit in the US District Court for the District of Columbia along with the Reporters Committee for Freedom of the Press, AP reported on Thursday. It follows last year's disclosure, revealed by another Electronic Frontier Foundation request, of how the FBI had tricked a 15-year-old boy, who later pleaded guilty to making bomb threats, with the help of a fake article.
READ MORE: 'PRESS logo makes you target': Killing journalists should be war crime, AP chief says
The lawsuit concerns a 2014 Freedom of Information request to obtain documents in the case of a 15-year-old boy who was suspected of making bomb threats to his school in the state of Washington. The FBI decided to send a web link to the MySpace profile of the suspect which led to a fake article on a bogus Seattle Times website. By clicking on stories with headlines such as "Bomb threat at high school downplayed by local police department" and "Technology savvy student holds Timberline High School hostage," the teenager infected his computer with surveillance software that helped reveal his location and Internet address.
"The FBI both misappropriated the trusted name of The Associated Press and created a situation where our credibility could have been undermined on a large scale," AP General Counsel Karen Kaiser wrote in a letter to then-Attorney General Eric Holder in 2014.
"It is improper and inconsistent with a free press for government personnel to masquerade as The Associated Press or any other news organization. The FBI may have intended this false story as a trap for only one person," Kaiser wrote.
"However, the individual could easily have reposted this story to social networks, distributing to thousands of people, under our name, what was essentially a piece of government disinformation."
READ MORE: State Dept criticized, sued over handling of Clinton-era emails
FBI Director James Comey later revealed that an undercover FBI agent had posed as an AP reporter, calling the tactic "proper and appropriate." He also stated that the same approach could be used in the future, though such cases should be rare and "done carefully with significant supervision, if it's going to be done."
"No actual story was published, and no one except the suspect interacted with the undercover 'AP' employee or saw the fake draft story," Comey wrote.
"They [the FBI] are saying that this is an emergency and "we have to now violate our normal protocols and our normal laws on this one occasion in order to save lives." It's the same argument they use to justify torture. The problem with this, in this case, is: is it an exception or is it more a common practice," former FBI agent Coleen Rowley, who retired in 2004 to become a whistleblower, told RT. "It's actually good that AP is filing lawsuits, there's a whole range of issues that they could have done this on."
She added that US agencies' respect for freedom of the press and First Amendment rights started to diminish after 9/11, so the current situation "does greatly contrast" with the one 15 years ago.
"Most recently in the United States we have our Department of Defense manual, claiming that journalists can be enemy combatant at times. We also have a law professor writing an article that both law professors and members of the media can become fifth columnists, and therefore be targeted just as if they are terrorists," Rowley told RT.
READ MORE: Over 10 US journalists killed in connection with their work since 1991
AP has also requested information on the number of cases in last 15 years when the US law enforcement agency has pretended to be a mass media organization in order to install malware. However, the FBI has already warned that the process of finding the necessary records could take as much as two years.
It's not the first time the news agency has sued the federal government this year, either.
In March, a case was launched against the US State Department after five years of making requests for documents and email correspondence from Hillary Clinton's tenure as secretary of state.
You can share this story on social media: