#WeStandWithWDBJ: Twitter mourns Virginia shooting victims Parker & Ward with testcard avatars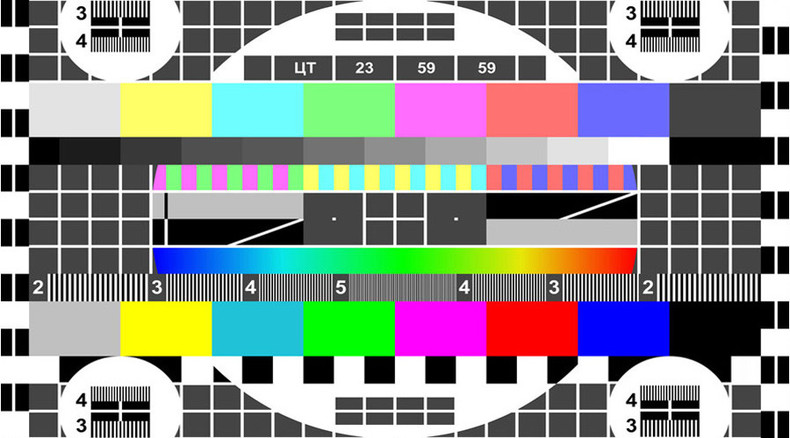 Twitter users have been changing their profile pictures to testcards, with the hashtag #WeStandTogether to mourn and show their solidarity with the two WDBJ journalists murdered in the chilling Virginia shootings.
Alison Parker and Adam Ward were the first people I thought about this morning when I woke up. Today, unfortunately,...

Posted by Leslie Mayes on 26 августа 2015 г.
Anchors, news and sports reporters working for major outlets like CBS, ABC, and Fox, joined from all over the US.
In another tribute to the slain journalists, reporters have been posting videos and photos dedicated to them under another hashtag, #WeStandWithWDBJ.
On Wednesday morning, Alison Parker, a 24-year-old reporter at WDBJ, and cameraman Adam Ward, 27, were killed after a gunman opened fire on them during a live news report from a Virginia shopping center.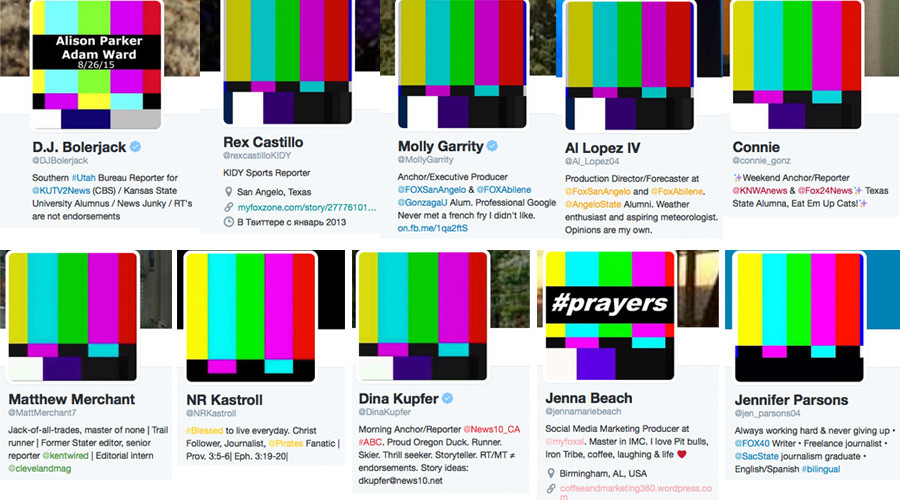 The two worked together as a team, and both were engaged to fellow employees at the channel.
READ MORE: Tributes paid to Alison Parker and Adam Ward
Their killer, African-American gay man Vester Lee Flanagan (whose onscreen name was Bryce Williams), cited racial discrimination and sexual harassment at work as the reasons for his attack.
READ MORE: Dead gunman's manifesto cites racial grievances, Charleston church attack
Flanagan worked for WDBJ in 2012-13. He sent a 23-page fax after the killings describing his outrage, while on Facebook and Twitter he accused Parker of "racist comments" and Ward of sexual harassment "after work."