Fire destroys Chicago's Second City comedy club offices, injures 3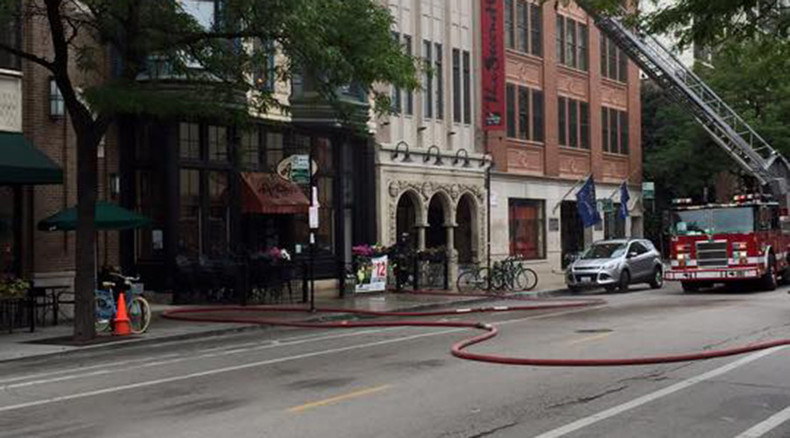 An extra-alarm fire in Chicago has injured three people and destroyed the offices of the famous Second City comedy theater, fire department officials said.
The cause of the fire, which occurred in Chicago's Old Town neighborhood, has not been confirmed, but Chicago Fire Department spokesman Larry Langford stated on Twitter that it began in the kitchen of the Adobo café, which is located right underneath Second City's offices at 1612 North Wells.
After the fire began, it quickly spread all the way up through the building to the roof.
Three people have been reported injured so far, including two firefighters and one civilian, Langford said. All are in stable condition.
Firefighters eventually put the blaze under control, but the building itself has suffered from "heavy damage," according to the fire department.
While the Second City offices on the second and third floors were destroyed, the fire did not damage the comedy troupe's iconic theater or spread to any other structures. Only one building has been damaged in the blaze, with parts of its roof falling in.
Although performers with Second City were inside the building, they were evacuated and no one was hurt, the group said in a statement.
All shows and classes at the comedy club have been cancelled for the day.