Toddler fatally shot in St. Louis County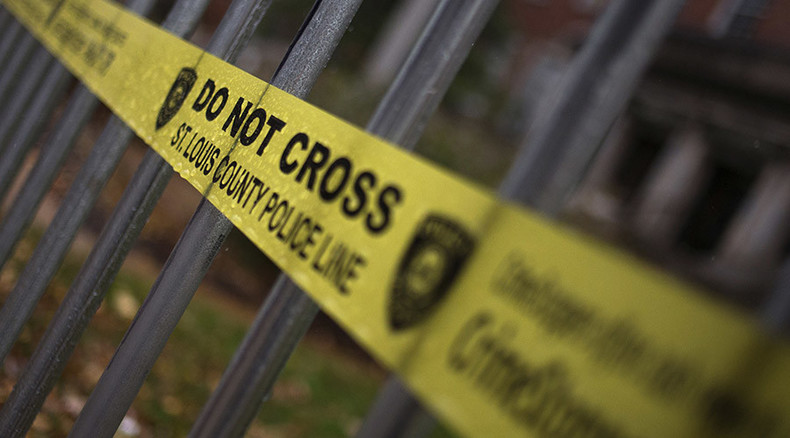 A 21-month-old baby boy was shot and killed in a St. Louis County neighborhood on Tuesday, local media reported. Law enforcement is investigating the situation.
So far, it's not clear how or why the shooting took place, or even where exactly the incident occured. Police are looking into whether the death should be classified as a homicide.
"It would be ill advised to say whether it was an accident or a homicide at this point," police spokesman Sgt. Brian Schellman told the St. Louis Post-Dispatch. "That's what our Crimes Against Persons unit is going to determine."
After the shooting, the boy was taken to a local hospital by a woman, local KTVI reported. He was pronounced dead there.
Law enforcement officials have zeroed in on the 7700 block of Utica Drive in St. Louis' Hanley Hills village, where they believe the shooting likely occurred. Police said the child's mother is also cooperating with officers.
Notably, it's unclear if the woman who brough the baby to the hospital was the boy's mother.
Neighbor said house down the street from house suspected in today's infant fatal shooting was recent scene of drive-by shooting. @stltoday

— Nancy Cambria (@nanecam) August 25, 2015
While police investigate, some neighbors said one of the homes on the block was known for being a "drug house" and that there had been a drive-by shooting aimed at that house recently. One resident speculated that those responsible for the drive-by may have opened fire on the wrong house on Tuesday, killing the young baby boy.
Police said they did respond to a call about shots being fired on August 11, the newspaper stated, but they have not drawn a connection between that incident and Tuesday's fatal shooting.
In fact, police told KPLR reporter Jeff Bernthal that they do not think the shooting was a drive-by.
News of the shooting comes about a week after a 9-year-old girl named Jamyla Bolden was shot and killed while she was sitting on her mother's bed and doing her homework. The mother was also shot and injured. Police believe the bullets entered the house from outside.
"I never in a million years thought that I'd be laying my daughter to rest," said Jamyla's father James Bolden at the time.