Clean slate: New Ferguson judge voids 10,000 arrest warrants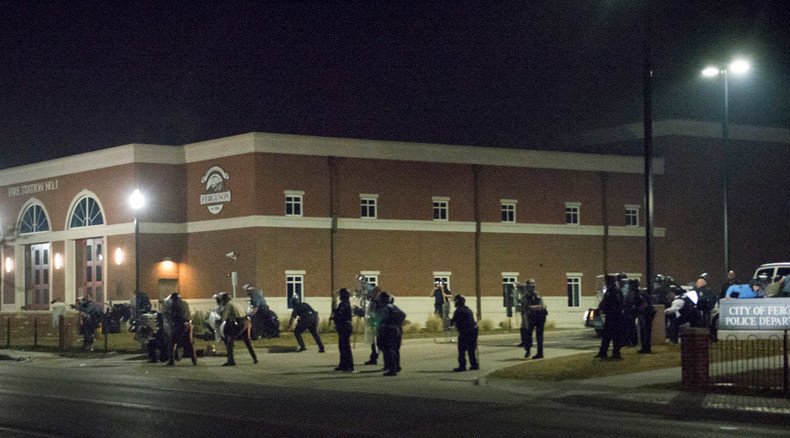 The new municipal judge in Ferguson has recalled all arrest warrants issued before 2015. The decision gives many residents of the troubled Missouri city a fresh start, just days before a court reform law is to take effect.
Issued by Ferguson Municipal Court Judge Donald McCullin, the order applies to all arrest warrants prior to December 31, 2014, whether for minor traffic violations or more serious offenses. Close to 10,000 warrants are affected by the decision, municipal prosecutor Stephanie Karr told the St. Louis Post-Dispatch.
"These changes should continue the process of restoring confidence in the court, alleviating fears of the consequences of appearing in court, and giving many residents a fresh start," said McCullin, who was appointed to the post in June. His predecessor, Ronald Brockmeyer, resigned in March following a scathing Department of Justice report accused Ferguson of unconstitutional practices and racial profiling.
Voiding the warrants does not get rid of the charges for the original violations, however. To resolve those, defendants will be given new court dates as well as options to pay their fines, from payment plans to community service, Judge McCullin said. In addition, the Missouri Department of Revenue said it would reinstate drivers' licenses suspended solely due to unpaid fines or failure to appear in court.
"It is meaningful and will have a real impact on the lives of many," Brendan Roediger, a St. Louis-area lawyer who has represented some of the protesters in Ferguson, told Reuters. "That being said, payment plans and community service do not solve racial profiling or excessive fines."
McCullin set out the new bond rules for both minor and major violations, with minor traffic and housing code violations requiring an unsecured bond of $200. The bond for more serious traffic violations, trespassing or marijuana possession will be $300.
Last week, the municipal judge in nearby Velda City, Wesley Bell, canceled more than 5,000 warrants and all of the city's failure-to-appear charges. Velda City has a population of 1,410. Bell is also a City Council member in Ferguson.
Judicial practices in Ferguson and the St. Louis County came under the spotlight after the August 2014 death of Michael Brown, an unarmed black teenager shot by Ferguson PD officer Darren Wilson during an altercation. While the US Department of Justice cleared Wilson of all charges, it issued a 102-page report in March 2015 accusing the city authorities of systemic racism against the town's African-American community. The report accused Ferguson police and the courts of deliberately targeting black residents for citations, arrests and charges, motivated not by not by eliminating crime but increasing local revenue.
A "strategy of revenue generation through policing has fostered practices in the two central parts of Ferguson's law enforcement system – policing and the courts – that are themselves unconstitutional or that contribute to constitutional violations," the DOJ report said.
To combat the practice of "policing for revenue," Missouri legislators have passed a municipal reform bill that will limit the amount of money local governments can keep from traffic fines and fees, and established new standards for municipal governments, police and courts. The law goes into effect on August 28.
Under the new law, no one will face additional charges for failing to appear in court over a traffic citation, but can still get arrested for the original offense. People can still be charged for failure to appear in non-traffic cases. Defendants can't be jailed to coerce the payment of a fine or fee, or for minor traffic offenses. However, the law does not limit the amount of general revenue municipalities can derive from serious offenses, traffic or otherwise.
LISTEN MORE:
You can share this story on social media: