Getting an eduCATion: Feline receives student ID card in California High School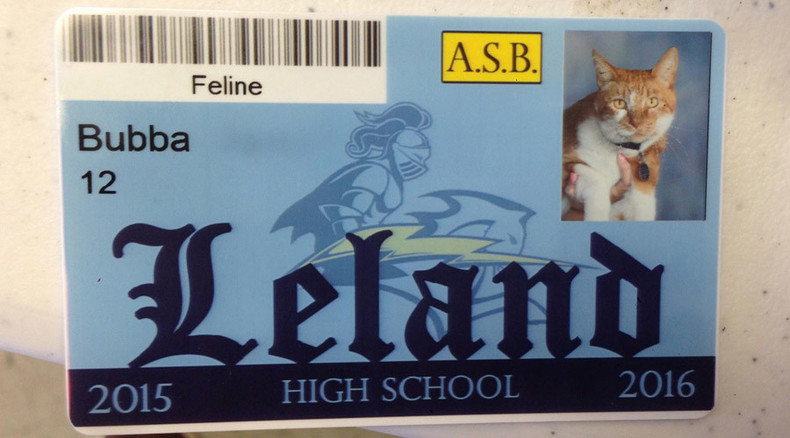 Bubba the cat, a local celebrity in a California high school, has received his student ID card and can now officially enjoy life on campus, after years of almost daily "unauthorized" visits.
"It's official – I am now part of the student body – the best part, mind you," reads a post on Bubba the cat's Facebook page. The tagged location is Leland High School in the city of San Jose, California.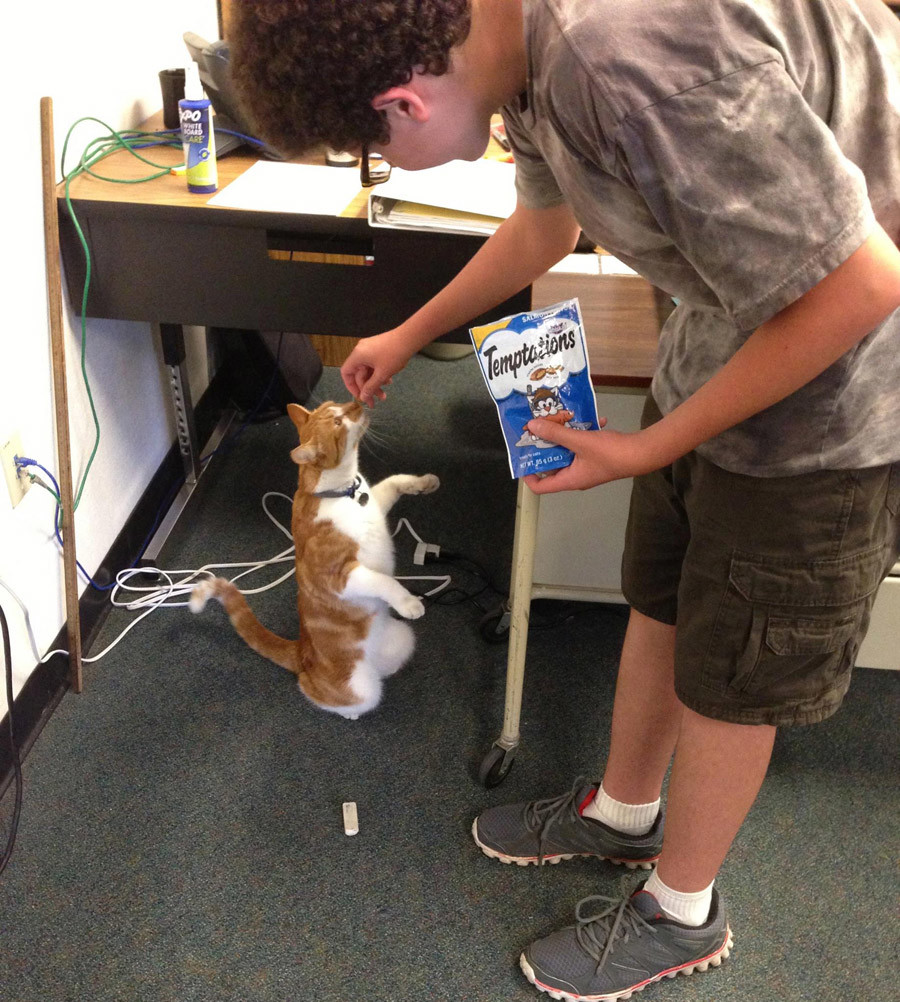 The cat's followers, who now number almost 6,000, congratulated Bubba the Cat on his achievement.
"Hey Bubba! I saw all the stuff about you and had to run right over here! I think it's soooo kool that you get to go to school! I pawed your like button and I'll share you right now," a comment reads, while another wishes Bubba "a great day at school."
READ MORE: Watch more cat videos on internet to be happy – study
The orange and white feline was adopted by the family of Amber Marienthal back in 2009 who at first wanted to make him an indoor animal. However, the future student of Leland High was firm – the great outdoors was his goal.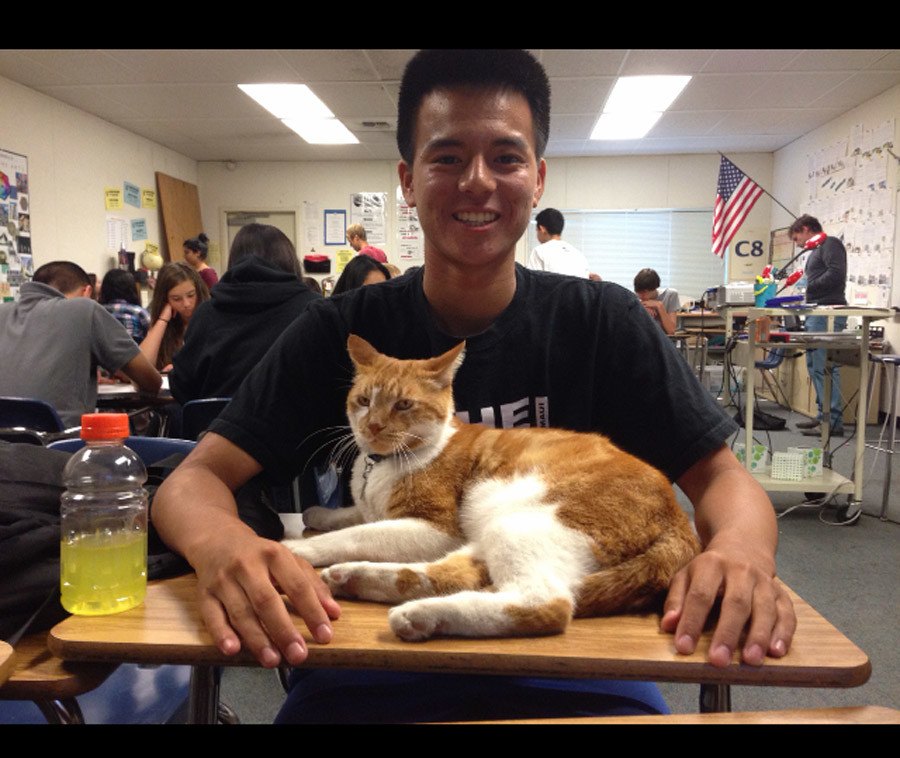 "He's really loud," Marienthal told San Jose Mercury News, adding that the cat had become a frequent visitor of Leland and the nearby Bret Harte Middle School.
READ MORE: Caught on tape: Brave cat faces mountain lion & isn't the slightest bit scared

"The students at Bret Harte petitioned to have a statue erected in his honor," Marienthal says. However, the petition was denied. Both Marienthal's sons attended Bret Harte and then entered Leland.
"He's really social and he has no fear. I'm surprised he's still around," she said, adding that she has never received any complaints about her pet's behavior.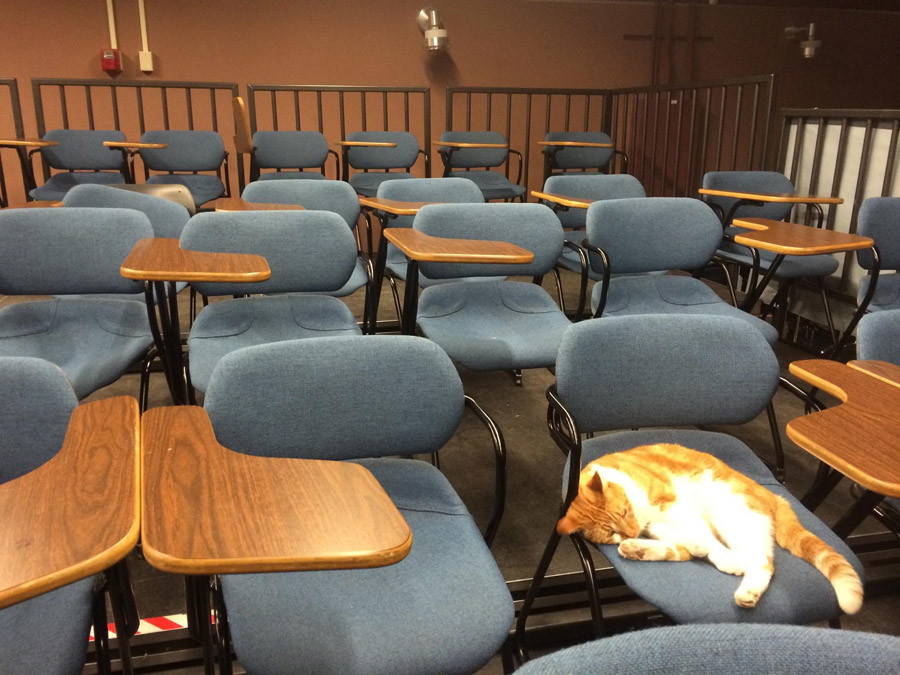 Marienthal wants to see her beloved family member to join many other campus activities.
"We'd love it if they let him do cap and gown in 2017. That's the group that's been with him through Bret Harte and Leland."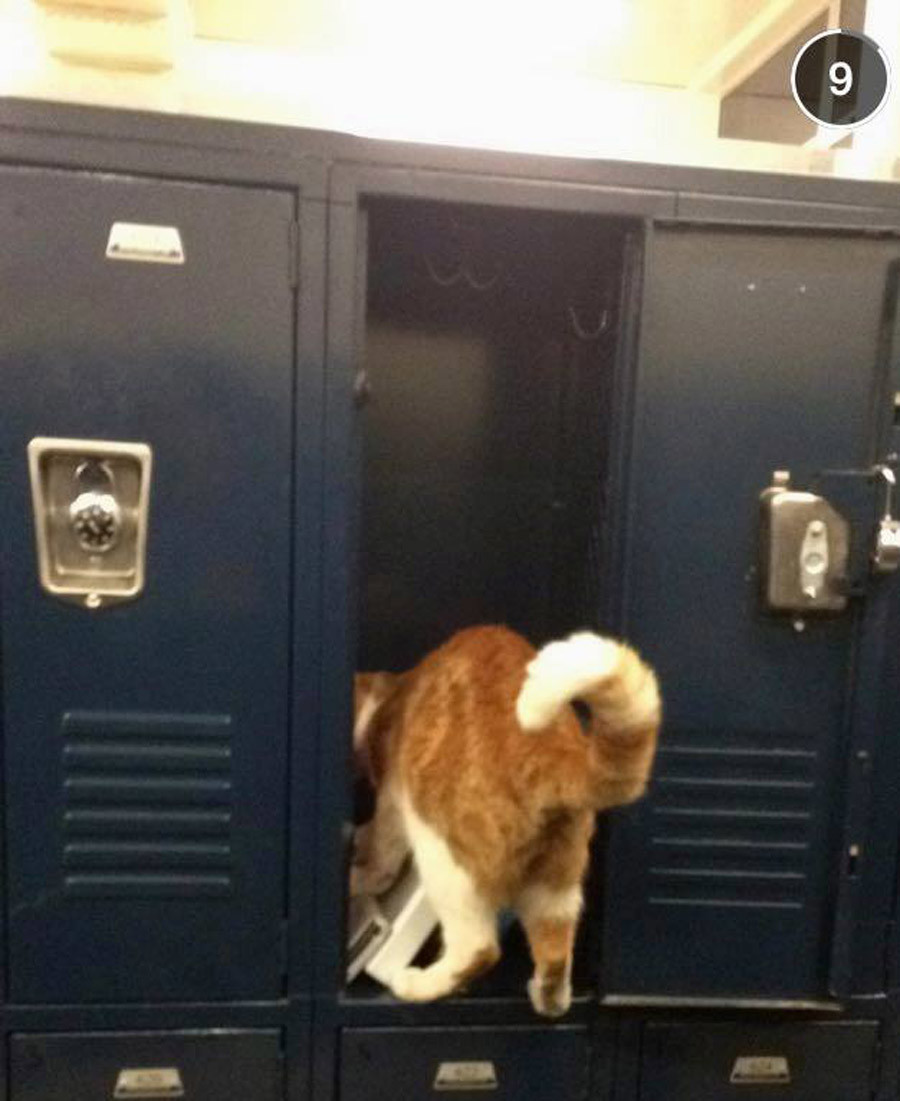 The behaviour of Bubba, who is a local celebrity, appears to be something other students take as an example.
"He waits for school to start, and he doesn't come home until all the sports are done," Marienthal says. "As long as he's alive, I think he'll hang out at the school."