Chelsea Manning avoids indefinite solitary confinement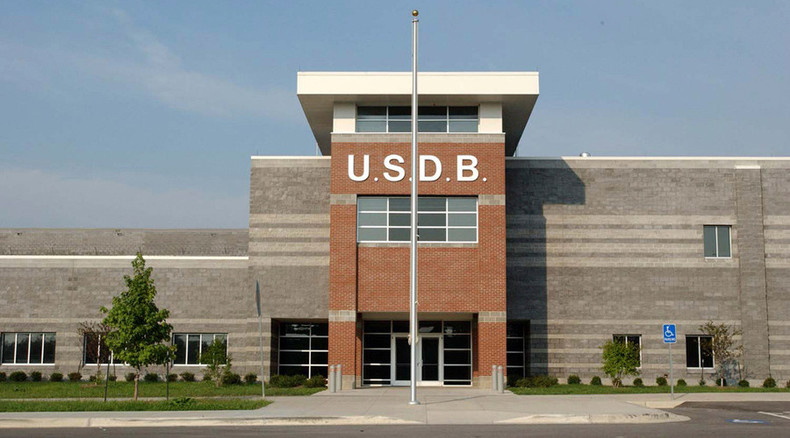 Chelsea Manning has been found guilty of possessing contraband by a board at the military prison in which she's held. However, she escaped the threat of solitary confinement and will instead have recreational activities restricted for three weeks.
The former US Army intelligence analyst, who is serving a 35-year sentence in Fort Leavenworth, Kansas, had been facing a possible punishment of indefinite solitary confinement.
READ MORE: Chelsea Manning faces indefinite solitary confinement, lawyer says
The Army had charged Manning with possession of forbidden items – including a tube of expired toothpaste and reading materials such as the US Senate Torture Report – as well as sweeping crumbs on to the floor of the mess hall.
"I was found guilty of all four charges at today's board; I am receiving 21 days of restrictions on recreation – no gym, library or outdoors," a tweet sent from Manning's official Twitter account, @xychelsea, stated.
Meanwhile, her attorney Nancy Hollander also tweeted that Chelsea would not be silenced by the ruling and that "we will fight even harder in her appeal to overturn all her convictions."
Before the trial, the digital rights group Fight for the Future launched a petition urging the Army to drop the disciplinary charges against Manning. The petition received support from Roots Action, Demand Progress and Code Pink, and had gained over 100,000 signatures. It was delivered to the Army liaison in Congress on Tuesday, ahead of Manning's disciplinary hearing.
Chase Stangio, Manning's attorney at the ACLU, said his client was "so thankful for the thousands of people from around the world who let the government know that we are watching and scrutinizing what happens to her behind prison walls," AP reported.
"It was no doubt this support that kept [Chelsea] out of solitary confinement," he added.
Manning was denied access to Fort Leavenworth's legal library before the hearing. Meanwhile, her lawyers were also not allowed to attend the four hour hearing to discuss their client's fate.
READ MORE: Manning barred from legal library before solitary confinement hearing
Stangio added that the fact that Manning had to face the disciplinary board without a legal team set a "concerning precedent" for the remainder of her stay in prison.
"Not only does this punishment mean the immediate loss of library and recreation for Chelsea, but she also will carry these infractions through her parole and clemency process and will be held longer in the more restrictive custody where she is now incarcerated," said Stangio, as cited by the Guardian.
The intelligence analyst, formerly known as Bradley Manning, was convicted after handing over US Army documents about the Iraq and Afghanistan wars to WikiLeaks in 2010. She was convicted in 2013 on charges of espionage.