ICANN-ed: US delays privatization of internet oversight group
Published time: 18 Aug, 2015 19:20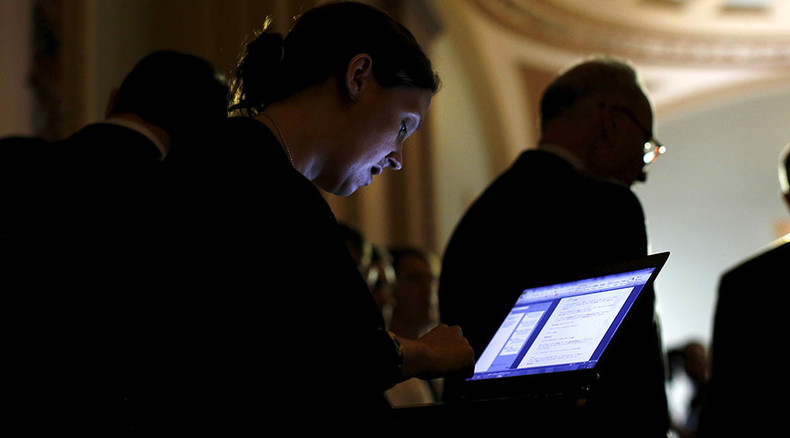 The US Commerce Department will delay by at least a year a plan to hand over authority of internet address system to a private entity amid criticism that the United States has too much control over the Web.
The department's assistant secretary for communications, Lawrence Strickling, said Monday that the plan to privatize the nonprofit Internet Corp. for Assigned Names and Numbers (ICANN) will take more time than previously believed. ICANN operates the internet's domain naming system under a contract with the US, assigning suffixes such as .com or .org.
"It has become increasingly apparent over the last few months that the community needs time to complete its work, have the plan reviewed by the US Government and then implement it if it is approved," Strickling wrote.
The original plan called for ICANN to create a separate legal body to handle functions of the online address system, according to AFP. The plan envisions an international group - defined by private companies, domain name holders, civil society groups, and top Internet users - to watch over the system.
READ MORE: ​Internet names caretaker discusses sliding out of US control
But the Commerce Department said Monday the plan needs more work, and that the department would renew its contract with ICANN for at least a year, with an option to renew for three more years.
"This one-year extension will provide the community with the time it needs to finish its work," Strickling said.
An ICANN spokesman told The New York Times the extension was expected.
READ MORE: 'Spear phished': Hackers attack internet overlord ICANN
In March 2014, the US government announced its plan to move away from oversight and completely privatize ICANN's functions.
The transition took on a more urgency following the revelations supplied by former intelligence contractor Edward Snowden in 2013 that the National Security Agency was surveilling Internet traffic from across the globe. Even though the NSA's programs were not associated with domain name addresses, the leaked NSA documents encouraged calls for the US to cede control of the system to an international body.