​Internet names caretaker discusses sliding out of US control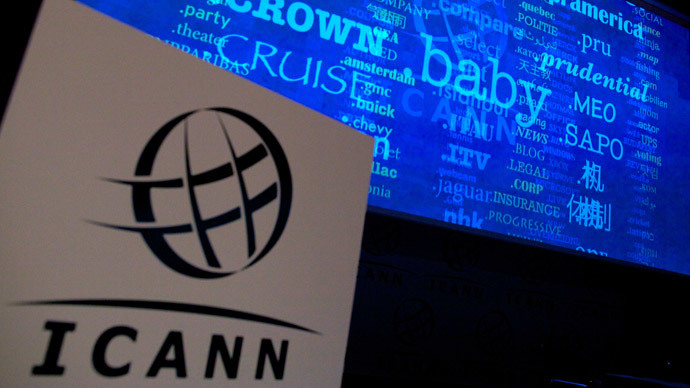 ICANN, the organization managing IP addresses for the internet, may be ready to become independent from the US government in a matter of months, its head announced at a conference.
Members of the Internet Corporation for Assigned Names and Numbers (ICANN) gathered this week in Los Angeles for the organization's 51st conference. The meeting of some 3,000 representatives from major web companies and domain name registries, governments and international organizations has no strict agenda. But two issues are dominating discussions: its post-US control future and assigning new top-level domain names.
ICANN has made a progress towards becoming answerable to a global group of 'stakeholders' rather than the US government, as has been the case so far, its president and CEO, Fadi Chehadé, said as cited by AP.
At the moment the organization operates the internet's naming system under a contract with the US, but in March, Washington announced that it may chose not to renew it after it expires in 2015.
"There are many people in the community who would like to see we not renew the contract past 2015," Chehadé said.
#ICANN Board will consider new Strategic plan Thurs @ #ICANN51- the result of 17 mos of discussion +3 comment periods pic.twitter.com/bLlryvXJnV

— ICANN President (@icann_president) October 13, 2014
This, however, would depend on whether the US Department of Commerce is satisfied with ICANN's reform proposal that it is yet to submit. But Chehadé gave an assurance that the shift that has no deadline would be measured in months rather than years.
Introduction of new generic top-level domains, and the progress with those already rolled out as part of the gTLD program, is another hot topic for ICANN. Hundreds of TLDs like .cooking or .airforce have been released so far and more are in the pipeline.
The program experienced an initial hype and several scandals over who should be in control of potentially profitable domain names like .sex or .bank, but in practice new domains don't appear to be gaining ground as fast as expected.
ICANN argues that this is a long-term project, citing, for instance, .catholic TLD, which is operated by the Catholic Church. The Church has a 10-year development plan that involves making it a sort of authenticity stamp for catholic institutions globally, Chehadé said.
A tied-in issue for discussion is tackling whether identities of people and companies running websites should be public. Some privacy advocates argue they should only be revealed with a court order.