Connecticut bans unconstitutional death penalty citing 'racial and ethnic biases'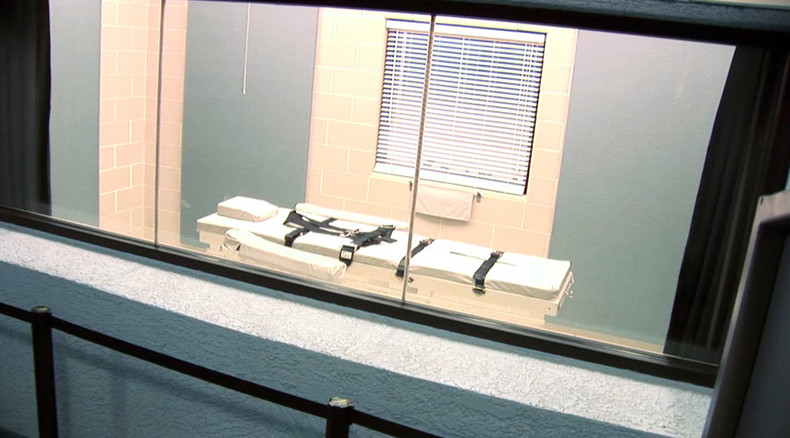 Connecticut's Supreme Court has overturned the use of the death penalty in the state, saying capital punishment is unconstitutional. The justices were deeply divided in their decision, voting 4-3 to end the death penalty.
The decision affects the 11 men on the state's death row, all of whom committed their crimes before Connecticut legislators passed a law in 2012 that repealed capital punishment for all future cases.
Because the 2012 legislation was prospective, rather than retroactive, the Connecticut Supreme Court agreed to hear a legal challenge in the case of Eduardo Santiago, a man whose death sentence was overturned and a new penalty phase ordered two months after the state repealed capital punishment. Santiago's attorneys argued that any execution carried out after the 2012 law would constitute cruel and unusual punishment.
"This state's death penalty no longer comports with contemporary standards of decency and no longer serves any legitimate penological purpose," Justice Richard Palmer wrote for the majority.
Citing the state's "failure to implement and operate a fair and functional system of capital punishment," the majority ruled that the state constitution no longer permitted the execution of people sentenced to death prior to the April 2012 law that abolished capital punishment.
The four justices who ruled in the majority cited social scientists who have repeatedly shown that the death penalty is biased against minorities, and thus unconstitutional based on the state's founding document.
"[I]t has become apparent that the dual federal constitutional requirements applicable to all capital sentencing schemes… are fundamentally in conflict and inevitably open the door to impermissible racial and ethnic biases," Palmer wrote.
One of three dissenting justices, Chief Justice Chase Rogers, called the majority's opinion"fundamentally flawed." He noted that the legislature is "the best indicator of contemporary societal mores," yet it chose not to make its law retroactive, which would have granted a reprieve to the 11 men currently on death row.
He found that the law "does not create an arbitrary legislative classification for equal protection purposes, and this conclusion effectively disposes of the defendant's claim that the legislation is arbitrary."
Santiago was sentenced to lethal injection in 2005 for a murder-for-hire killing. The Connecticut Supreme Court overturned that conviction in 2012 and ordered a new penalty phase of the case, ruling that the trial judge wrongly withheld key evidence from the jury regarding the severe abuse Santiago suffered while growing up.
His attorney, Assistant Public Defender Mark Rademacher, argued that resentencing Santiago to death after PA 12-5 went into effect would violate his constitutional rights to equal protection and due process, as other people convicted of similar crimes would only be eligible for life in prison.
Connecticut has executed just one person since 1960. Serial killer Michael Ross was put to death in 2005.