Tissue freezing treatment gives kids with cancer hope for children of their own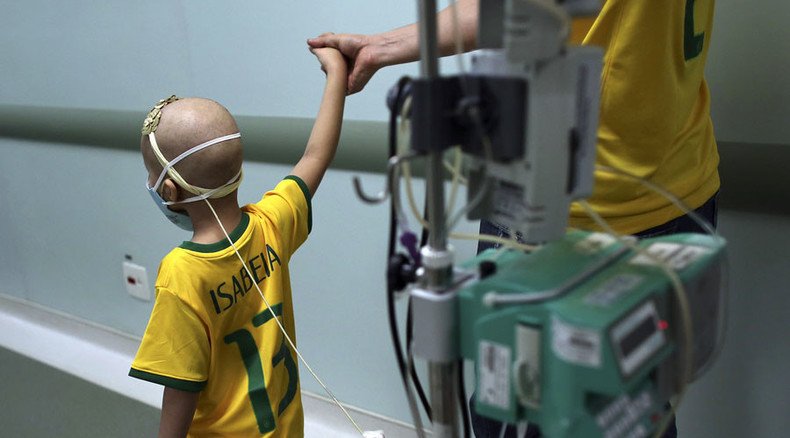 Children who survive cancer quite often face another hurdle later in life: infertility. But now, children's hospitals are trying a futuristic yet experimental approach that could allow cancer survivors to become parents someday.
The process involves removing and freezing ovary and testes tissue. After the tissue is removed, some of it stored in liquid nitrogen for the patient's future use, and some is sent to a research lab at Northwestern University in Chicago, where scientists are studying ways to make it work, AP reported.
Researchers hope to have the science figured out by the time the first generation of participants grows up.
It's a pioneering effort that could change the lives of those who have experienced childhood cancer, which has about an 80 percent survival rate.
The procedure has not yet been proven effective in children who have not reached puberty, since the eggs and sperm are immature at the time of the procedure. However, the process has worked for adults.
More than 30 babies have been born to women who had ovarian tissue removed, frozen and put back after treatment for cancer or other serious conditions. Frozen and thawed testes tissue has also proved successful in lab animals.
However, there is a case in Belgium which provides the most hope for researchers. It involves a woman who had ovarian tissue removed before undergoing treatment for sickle cell anemia at the age of 13. That tissue was then frozen. Ten years later, it was thawed and portions of it were grafted into her remaining ovary. The procedure allowed the woman to undergo a normal pregnancy and safely deliver a baby boy.
She is the youngest person to date to have had success with the procedure. However, doctors believe she had signs of puberty when the tissue was removed, meaning her eggs were likely more mature than those of girls who had not yet reached puberty.
But despite the potential happiness that could be granted to cancer survivors once they reach adulthood, doctors are understandably wary to introduce the idea of an additional medical procedure when families have already gone through traumatic diagnoses and been introduced to a difficult treatment plan. For this reason, the tissue-removing surgeries are typically completed while a child is already being sedated for another reason.
"We try to be thoughtful about the fact that [parents'] main focus and ours is on the survival of the child," Dr. Erin Rowell, a surgeon at Chicago's Lurie Children's Hospital, told AP.
Federal guidelines say there should be minimal risk to children involved in research, and that that risks need to be weighed against potential benefits, according to Dr. John Lantos, bioethics chief at Children's Mercy Hospital in Kansas City, Missouri. However, he said there are no ethical problems involved "as long as there's informed consent and a desire to do it."
Chemotherapy works by killing rapidly dividing cells. Along with malignant cells, hair follicles, digestive tract cells, sperm and eggs are also affected. Those areas can also be damaged by radiation.
You can share this story on social media: