Murder charges against Albuquerque cops who killed homeless man move forward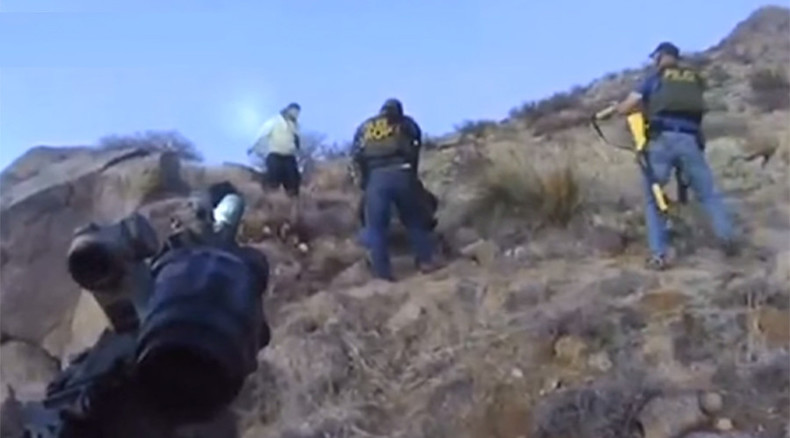 A motion to dismiss murder charges against two Albuquerque police officers who killed a mentally ill homeless man was denied as the criminal case continues. A body camera captured the killing of James Boyd.
Under the judge's denial, Albuquerque police officer Dominique Perez and former detective Keith Sandy are facing second-degree murder charges for the fatal shooting of Boyd in the Sandia foothills in March 2014. Boyd was killed after a stand-off that lasted almost three hours.
Shannon Kennedy, a civil rights attorney, told RT that the judge's decision not to dismiss murder charges means the case will now, more than likely, go forward to trial.
"In this case it is clear the shooting officers intended to shoot and kill James Matthew Boyd, so it is more proper to be in front of a jury with a second-degree murder charge than on a charge such as involuntary manslaughter," said Kennedy, who negotiated a $5 million wrongful death settlement between the city and Boyd's family.
Regarding this separate criminal case, Kennedy said the judge did dismiss the lesser charge of involuntary manslaughter against the police officers. That charge is for when someone is criminally negligent for an accidental shooting, such as when, for example, someone who is drunk discharges their gun and kills someone.
The prosecution has rested its case in the hearing, with the defense now to present its case before Judge Neil Candelaria decides whether the officers will stand trial.
"What the court is reviewing now is some of the defense case [in] which they are trying to say they were provoked, or they were using self-defense," said Kennedy.
READ MORE: Homeless man shot to death by police after being caught illegally camping
The defense argued there was no evidence showing that police officers Perez and Sandy didn't act like "reasonable" police officers when they shot Boyd, and there was no evidence that Boyd had surrendered, according to the Albuquerque Journal.
Police body camera footage, however, shows Boyd had gathered his belongings and agreed to walk down the slope where he was camping illegally. Officer Sandy threw a stun grenade near him, Officer Richard Ingram shot him with a Taser and a police K-9 was sicced on Boyd, who suffered from schizophrenia. Seconds later, after Boyd pulled out his knives, Perez and Sandy shot him.
READ MORE: Albuquerque police face sweeping reforms after excessive force allegations
Kennedy told RT that the video of the killing is strong evidence.
"[It] is clear that they brought the fight to James Boyd in a way that constitutes excessive force so that James had a right to defend himself. So I am very confident this case is going to be bound over for a jury trial to determine whether the officers are guilty of second-degree murder."