Three newest US subs 'impacted' by unauthorized weld repairs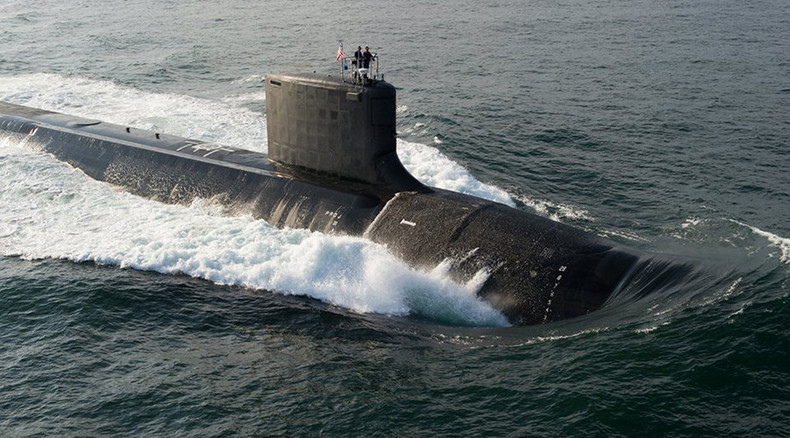 The US navy has sidelined its state-of-the-art Virginia-class submarines, including one commissioned just last week, due to welding problems in the piping connecting the U-boats' nuclear reactors to their propulsion system.
The Naval Sea Systems Command says that USS Minnesota, USS North Dakota and USS John Warner are now being inspected for welding issues after a contractor, General Dynamics Electric Boat, apparently performed "undocumented" repairs on the components in question.
"As part of an ongoing investigation into a quality issue with a supplier, General Dynamics Electric Boat (GDEB) determined that three steam pipe elbows supplied by Nuflo, a Jacksonville, Florida-based company, required additional testing and repair due to unauthorized and undocumented weld repairs," Defense News reported quoting Naval Sea Systems Command spokesman Rory O'Connor.
Until the submarines are checked they are placed under restricted operations. According to the Defense News report, the pipe elbow issues are a "long-term wear-and-tear" concern. "Unauthorized and undocumented weld repairs had been performed by the vendor on these elbows."
The elbows are crucial to the overall functioning and performance of the boats as the pipelines take steam from the subs' nuclear reactors to their propulsion systems. The elbows passed ultrasonic inspections but later failed upon further examination using different methods, including a magnetic test and acid etch inspections.
"GDEB along with Huntington Ingalls Industries-Newport News Shipbuilding (HII-NNS) are performing additional inspections to bound the issue," O'Connor said.
Currently the US Navy is developing a more detailed inspection plan before proceeding to certify affected submarines for future sea missions.
The Navy believes that the suspect elbows were not installed on submarines built before the USS Minnesota. The USS Minnesota was launched in 2013, the USS North Dakota has hit the water last October, while the USS John Warner was deployed last Saturday.
The grounding of the new subs' operations comes as a somewhat embarrassment to the Navy, which last week hailed US undersea dominance during the USS John Warner's inauguration ceremony.
"This boat is the latest incarnation of American sea power, and is a strategic asset for this country,"Adm. Jonathan Greenert, Chief of Naval Operations, said last Saturday. "We own the undersea domain. We must keep that situation as we go into the future."
You can share this story on social media: