Suspect arrested in Louisiana cop murder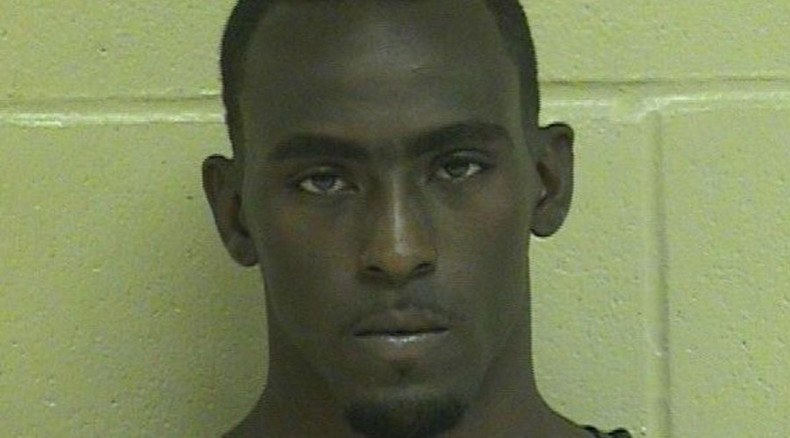 An individual has been taken into custody by the Louisiana State Police over the shooting death of an on-duty police officer in Shreveport, the Associated Press reported.
Identified as 27-year-old Grover Deandre Cannon, the suspect was arrested on Thursday inn connection to the shooting, the AP stated. On Wednesday, Officer Thomas LaValley, 29, was shot multiple times while responding to a call over a suspicious person at a home in a local neighborhood.
Cannon is facing a first-degree murder charge over LaValley's death, according to local KTBS. The AP reported that Cannon was already wanted on a warrant for second-degree attempted murder at the time he was arrested.
Earlier in the day, the FBI offered up to $25,000 for information that could lead to Cannon's capture.
According to KTBS, an audio recording of the events leading up to LaValley's death shows that the officer confronted his shooter and ordered him to put his hands in the air. Instead, the man fired a weapon at LaValley before fleeing the scene.
While LaValley was transported to a hospal for treatment, he did not survive.
"Last night, we lost one of our brave, uniformed officers in the line of duty. Our hearts are saddened," Shrevport Mayor Ollie Tyler said in a statement Thursday. "We ask for the community's prayers for this officer's family and SPD as we grieve the loss of one of our own who paid the ultimate sacrifice while serving and protecting the citizens of this city."
In the past, Cannon has been convicted for stealing, possessing stolen objects and marijuana, fleeing from an officer, misdemeanor battery, trespassing, resisting an officer and felony theft, KTBS stated.
You can share this story on social media: