Fast food fail: 2 arrested after meth lab found in Iowa Taco Bell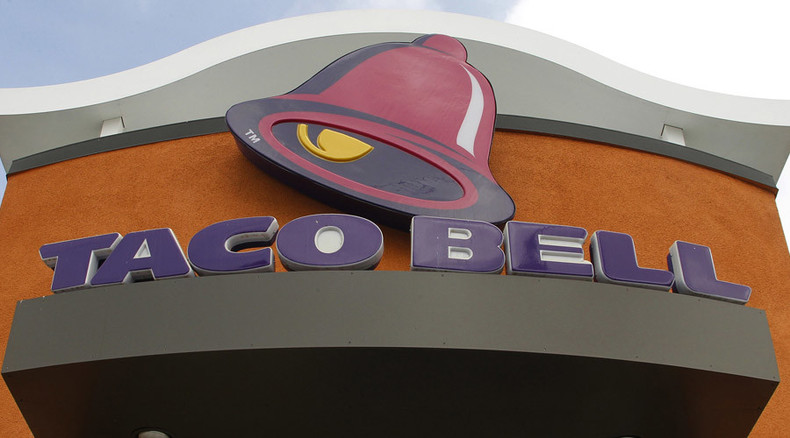 Two months after Taco Bell said it would stop using artificial ingredients, the fast food chain is dealing with the aftermath of another synthetic substance – methamphetamine. Two men were arrested after meth lab parts were found in an Iowa restaurant.
It all began at 4:42am on Tuesday, when Cedar Rapids police responded to a suspicious person report at a local Taco Bell, Cedar Rapids public safety spokesman Greg Buelow told ABC affiliate KCRG.
Although the restaurant was closed at the time, police encountered two men outside the building – one of whom said he worked there.
Police then called the restaurant manager to the scene, who opened the Taco Bell for the officers.
Once they entered the premises, it didn't take police long to realize the restaurant contained more than just tortilla chips and quesadillas. That addition happened to be the remnants of a meth lab.
The discovery was reminiscent of an episode of 'Breaking Bad' - although unlike Walter White and Jesse Pinkman, these guys were actually arrested for their alleged crime.
Christopher Adam Matous, 31, faces charges of conspiracy to manufacture methamphetamine, possession of a controlled substance, and possession of sodium hydroxide and petroleum distillates, police said. Two of those charges are felonies.
Kent Jerome Duby, 56, faces a charge of conspiracy to manufacture methamphetamine, a felony.
It remains unclear whether meth was actually made inside the restaurant or made elsewhere before being taken to that location.
In a statement, Taco Bell said the incident was "unacceptable," but "isolated."
"The employee has been terminated and our franchisee is considering pressing criminal charges," the statement added.
The restaurant, which was taped off Tuesday morning, will "reopen after it has been sanitized and inspected by the Health Department," the company said.
A sign on the door said the outlet is expected to reopen Tuesday evening.
This is the third drug-related arrest at a fast food restaurant in recent history, according to dining website Eater. In April, a Burger King employee was charged with selling meth through the drive thru and consuming the drug at work. In 2014, a McDonald's employee was charged with selling heroin by placing it in Happy Meal boxes in the drive-thru line.