Robocriminals vs smuggler cats: Drone drug drop sparks riot in Cleveland prison
Published time: 5 Aug, 2015 09:17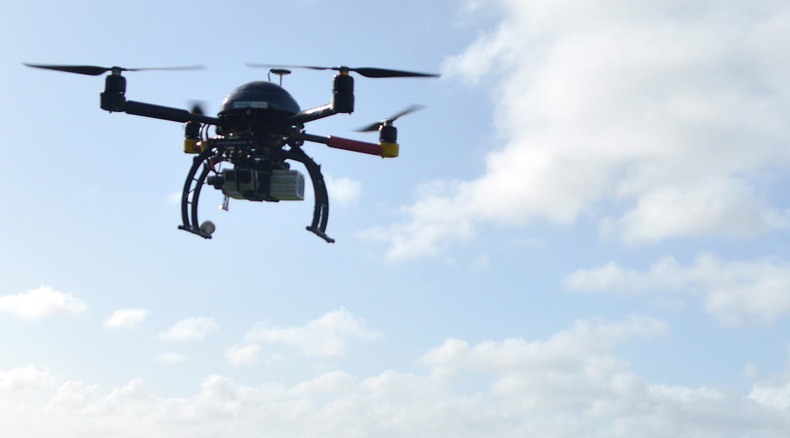 Trained cats and bribed guards are giving way to amazing new technology in the sleazy business of sneaking drugs and prohibited cell phones to inmates in American prisons. A drone-delivered package sparked a fight at a Cleveland prison yard.
The package dropped last Wednesday at Mansfield Correctional Institution by a quadricopter contained 144.5 grams of tobacco, 65.4 grams of marijuana, and 6.6 grams of heroin, according to JoEllen Smith, spokeswoman for the Ohio Department of Rehabilitation and Correction (ODRC).
It was delivered to the facility's north recreation yard when inmates were exercising. A fight broke out in the yard while inmates in the south yard ran in to join the fracas, the Mansfield News Journal reported.
READ MORE: Jail bird: Drone crashes into prison wall attempting to deliver drugs, phone & weapons
It wasn't until after the fight (which led to nine inmates being placed in solitary confinement), that the prison guards discovered a drone had passed over the yard just before the turmoil. Security footage showed the package being dropped in the north yard and tossed over a fence to the south yard. Corrections officers found it hidden in the yard equipment room.
The ODRC believe the fight was provoked by the delivery rather than meant as distraction to cover it up. It said they are taking measures to catch smuggling drones in the future.
"Our agency's top security administrators are taking a broad approach to increase awareness and detection of unmanned aerial systems," said Smith.
Contraband is a common issue at prisons around the world, with visitors, bribed guards or even trained animals used to smuggle in drugs, phones, chargers and other prohibited items. The drones appear to be catching up with the criminal underworld as they did with the military, law enforcement, the media and other legitimate institutions and businesses.