Shooter kills defendant outside iconic Mississippi courthouse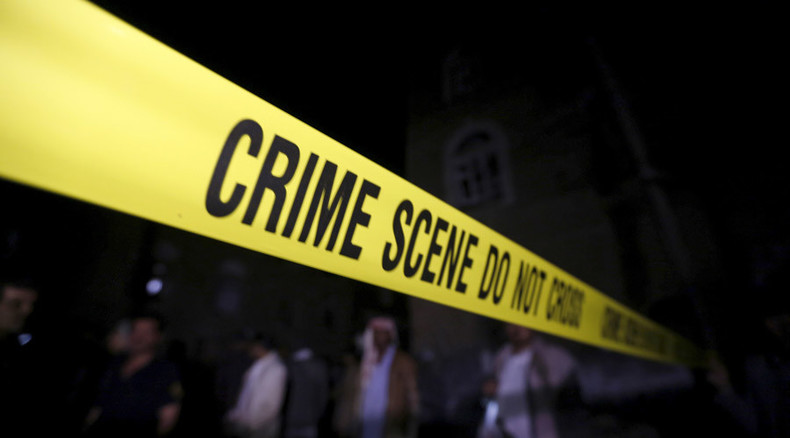 A man fatally shot a defendant who had been waiting outside a Canton, Mississippi courthouse on Monday morning. The courthouse was the site of filming for certain scenes from the 1996 film 'A Time to Kill', in which a similar event played out.
The victim, Kendick Brown, 37, was expected to reject a plea deal in a drug-related case which had been scheduled for later this month, District Attorney Michael Guest said, according to USA Today. He was charged with selling and was considered to be a habitual offender.
Brown died of a single gunshot to the chest at 9:05am local time, approximately 30 minutes after the shooting, according to Madison County Coroner Alex Breeland. The suspect, William Wells, 24, immediately turned himself in afterwards. The Canton Police Department sits at the rear of the parking lot, less than 200 yards from the front door of the courthouse.
Wells came out of a car, walked up to Brown and shot him with a handgun. Deputies emerged from the courthouse, and Wells laid down the handgun and was arrested without a struggle, according to Time.
Wells had been a firefighter for about a year in the historic antebellum town of 13,000 and had no history of trouble, according to USA Today. He quit the force in June 2014.
District Attorney Guest said Wells' mother, Sherry Wells, was set to testify against Brown.
Canton Police Chief Otha Brown corroborated this, saying that Sherry Wells was shot in the leg on Saturday.
"The mother did get shot Saturday night when she was getting ready to go to work," Chief Brown said, according to the Clarion Ledger. "Someone shot into the vehicle and hit her in the leg."
The chief said that Sherry Brown had been released from the hospital, but her whereabouts are unknown.
Sheriff Randy Tucker said he didn't want to speculate on the motivation until he had talked to William Wells. Kendrick Brown had not been charged in Sherry Wells' shooting. However, Guest said that the murder could have occurred in retaliation.
"That's how it appears," he said. "The sheriff's office was going to speak with the shooter, and that does appear that it could be the motivation for this shooting."
Guest said Kendrick Brown was not cooperating with the District Attorney's office or any law enforcement agency as a witness.
Guest also believed that there was little that police could have done to prevent the shooting. "There would have been, in my opinion, no way this could have been stopped," Guest said, according to USA Today.
The shooting took place outside of Madison County's courthouse in the county seat of Canton, which is about 25 miles north of Jackson, Mississippi, the state's capital.
The 1996 movie "A Time to Kill," based on a John Grisham novel, was filmed in part at the old Madison County courthouse. In the movie, a father played by Samuel L. Jackson goes to court and kills two men on trial over the rape of his daughter.