Fed announces no interest rate hike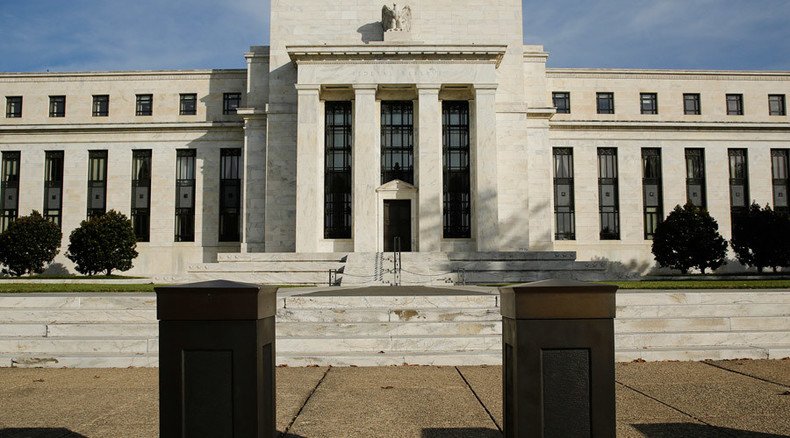 The US Federal Reserve will not be hiking interest rates, it indicated in a statement on Wednesday following a two-day meeting.
The statement doesn't change much from meeting to meeting, but interested parties such as Wall Street look for small changes to glean some information on where the Fed's policies might end up.
The Wall Street Journal's Fed Statement Tracker shows optimistic if minor changes since the June meeting. "The labor market continued to improve, with solid job gains and declining unemployment," appears as new information in the statement.
The central bank has been hinting at a rate increase some time now, though last month's meeting also came and went without any change to monetary policy. The interest rate has not been increased since June 2006, staying at a targeted range between 0 percent and .25 percent.
The Fed wasn't expected to hint too strongly about its plans, since important inflation and GDP reports are still poised come before the its September meeting, which is widely viewed by the markets as the first realistic date for the Fed to raise interest rates.
Fed Chair Janet Yellen has previously indicated that a change might be coming soon, saying that she felt a rate hike would be appropriate sometime this year barring a negative shock to the economy. She emphasized that every fed meeting is "live," meaning that the Fed considers a rate hike every meeting, according to Business Insider.
The Fed's mood on monetary policy has largely been determined by the by the steady growth in the US job market and on p expectations that inflation will rise to the central bank's objective of 2 percent.
US unemployment is currently at 5 percent, which is considered to be close to full employment.
You can share this story on social media: