34k veterans missed out on healthcare based on intentional backlog – whistleblower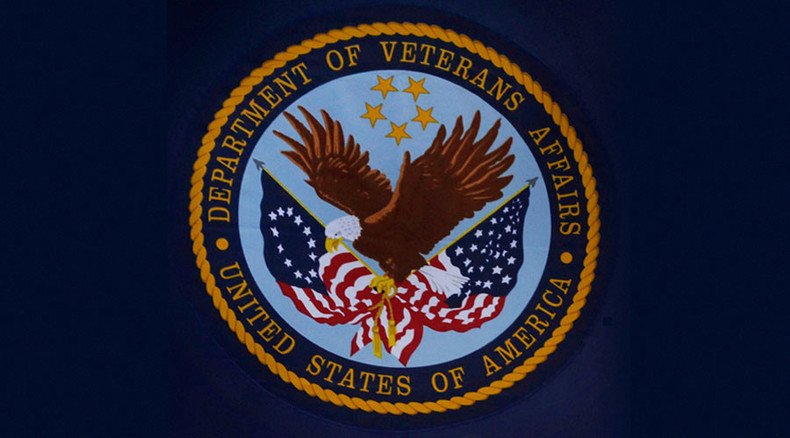 A whistleblower within the US Department of Veterans Affairs has alleged that about 34,000 veterans of the Iraq and Afghanistan wars lost their benefit eligibility because officials intentionally sat on applications, some until they expired.
Scott Davis, a program specialist at the department's enrollment center in Atlanta, has accused the VA of purposely delaying action on 34,000 veteran benefit applications given they did not include verified income information, data that is not required for veterans to receive benefits.

Davis reportedly told to Sen. Johnny Isakson of Georgia that 18,000 veterans from Iraq and Afghanistan were waiting to hear of their pending applications, while 16,000 others lost eligibility after the VA ignored their applications for five years.

Veterans have five years after their discharge from the service to apply for benefits, the Washington Examiner reported. Davis said the VA sat on many of the applications in question -- marking them as pending -- until eligibility ran out.

"This is not an accident, not when you get to those numbers," Davis told the Examiner. "The VA, again, intentionally has artificial barriers to reduce the number of people who can use the system."
READ MORE: Whistleblowers at Veteran Affairs victims of 'retaliation'

The VA has yet to respond to the allegations.

Davis corresponded via letters with two Republican members of Congress to report that the Atlanta VA center sat on benefit applications or sent veterans away due to incomplete forms.

Rep. Mike Coffman, chair of the House Subcommittee on VA Oversight and Investigation, then wrote to VA Secretary Robert McDonald on July 10.

"[I]t is my understanding that a number of veterans have had their healthcare expire due to inaction by [the] VA," Coffman wrote, as reported by the Examiner.

The Obama administration sent representatives of the Office of Management and Budget to the Atlanta VA facility where Davis works, but they did not meet with the whistleblower, nor did they release details of the visit.

"It's been nothing but a cloud of plausible deniability and turning a blind eye since the onslaught of this situation," Davis told the Examiner.

The House Veterans Affairs Committee has said it will investigate an internal VA report that said one in three vets who have applied for health benefits had died before the federal agency responded to their applications.
Davis has said that his superiors at the VA are "trying to shut me up and trying to silence me" from discussing his allegations with the press.
You can share this story on social media: