Plane crashes into yard in California killing pilot (PHOTOS)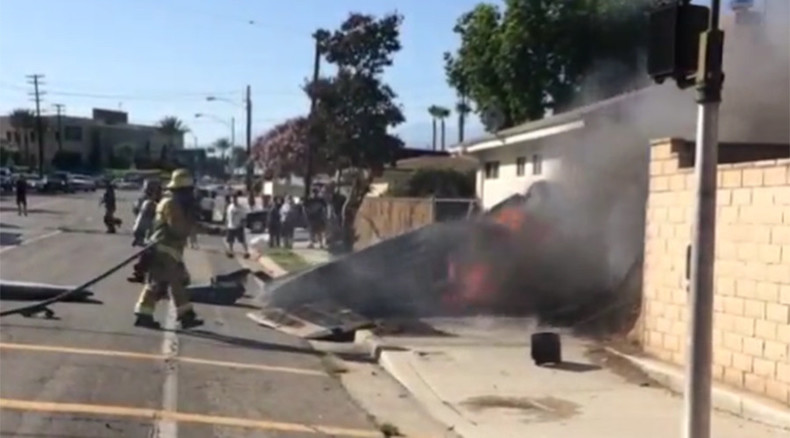 The pilot of a small single-engine plane has died after crashing the aircraft into the yard of a house in Riverside, southern California. The pilot reportedly attempted an emergency landing at the Riverside Municipal Airport after the engine malfunctioned midair.
No one was injured on the ground, according to reports, but the pilot of the Beechcraft BE35 aircraft was pronounced dead at the scene, ABC7 reports. The pilot was the only person on board.
Just minutes before the crash, the pilot radioed the tower about losing engine power, Fire Capt. Tim Odebralski told KABC-TV. However, the pilot apparently could not make it far enough to make an emergency landing at the airport.
The aircraft hit the yard of a house near the southeast corner of Adams Street and San Vicente Avenue, snapping power lines during the crash. The plane caught fire, but it was quickly extinguished by the fire crews.
The Federal Aviation Administration and National Transportation Safety Board are investigating the incident.