More Texas immigrants sue health services after US-born kids denied birth certificates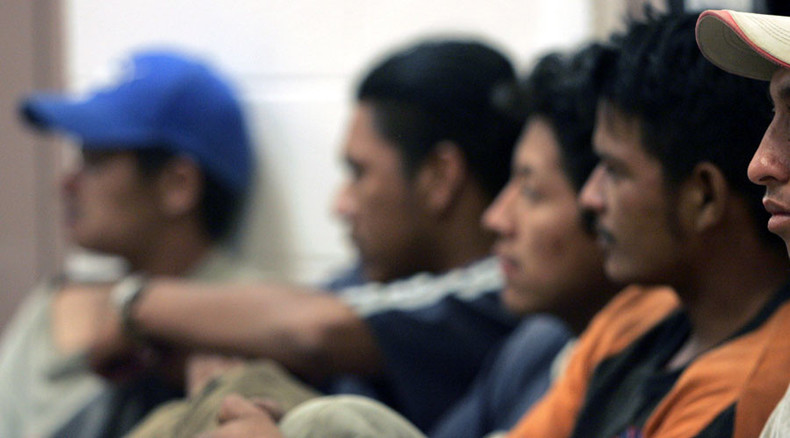 A few hundred more Texas immigrants have sued local health services over their US-born children allegedly being denied birth certificates. This comes after 17 families filed suits in May.
"People never really came forward until we filed a suit," Jim Harrington, an attorney with the Texas Civil Rights Project, who is representing the adult plaintiffs, said.
"Then all of a sudden it was like the doors opened," he added.
Harrington's plaintiffs are Mexican and Central American undocumented immigrants, who reside in Texas border counties.
READ MORE: Latinos surpass whites as largest ethnic group in California
The suit argues that in denying kids their birth certificates, the Department of Health Services might have discriminated against the children's 14th Amendment rights, under which all children born in the US are considered US citizens.
Attorneys for the plaintiffs say the birth certificate issues appeared in 2012 and 2013.
"As the immigration controversy began to intensify, we started seeing more of these problems," Jennifer Harbury, an attorney with Texas RioGrande Legal Aid who is representing the children in the case, told CBS.
"By last year it was becoming untenable," she added.
READ MORE: US now has more Spanish speakers than Spain – research
The state Health Service agency representatives said they are refusing to issue birth certificates because immigrant parents do not have proper forms of identification.
Many of the immigrants have foreign passports, but the department only accepts those accompanied by a US visa, as well as another form of identification.
Attorneys argued the agency did grant birth certificates to families with matricula consular in the past, an identity document from Mexican consulates for their citizens living outside the country.
However, an agency spokesman said the ID rules exist as a protection against fraud and identity theft, and at a state level they have never accepted the matricula Consular ID card.
The spokesman added it is possible that some local registrars had accepted the identification.
"If this really was about security identification then it doesn't make sense to ban the new matricula at all. So to me there's another agenda here," Harrington told CBS.
Under state law, Texans request birth certificates from local or state registers, not from hospitals. Certificates are needed to enroll a child in school and to establish a familial relationship when authorizing medical care for their child.
The Texas Department of Health Services filed a motion to dismiss the complaint on Wednesday.