US now has more Spanish speakers than Spain – research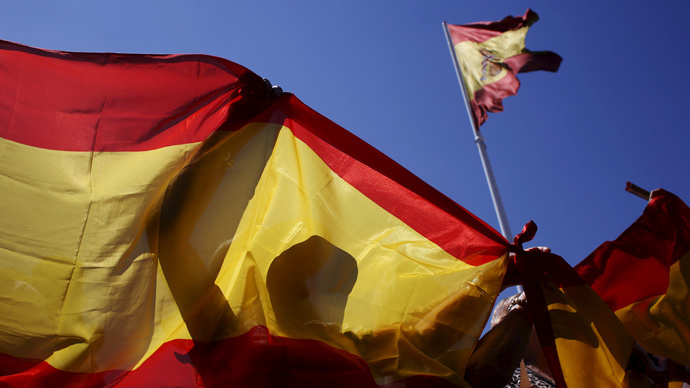 The United States now the world's second-largest Spanish-speaking community, after Mexico, according to the latest study by the Instituto Cervantes.
A total of 41 million native Spanish speakers live in the US, and there are also 11.6 million other bilingual speakers.
In Colombia and Spain, there are 48 and 46 million native Spanish and bilingual speakers, respectively.
READ MORE: Texas principal who banned Spanish in mostly Hispanic school loses job
Mexico has roughly as many as all three countries combined, with 121 million Spanish native speakers.
Of the states inside the US, New Mexico has 47 percent native Spanish speakers, while California and Texas both have 38 percent, and Arizona has 30 percent.
In New York, the population is about 18 percent native Spanish-speaking.
It has been predicted that the US will have as many as 128 million Spanish speakers by 2060 – about 30 percent of the population with Spanish as their mother tongue, according to a study by the US Census Office.
Worldwide, almost 470 million people have Spanish as their native language, while potential users (those who speak Spanish as their second language or a foreign language) are about 559 million, the Instituto Cervantes report, titled "Spanish, a living language," says.
READ MORE: New Mexico Court: Non-English speakers may serve as jurors
The Instituto Cervantes (Cervantes Institute) was founded in 1991 to promote the Spanish language and culture abroad, with 200,000 students registered for their language courses currently.
Globally, 21 million people learn Spanish as a foreign language, with learners in the US totaling about 7.8 million.
The Index of Human Development ranks Spanish it as the world's second most important language, behind English, but ahead of Mandarin.
It also accounts for about 8 percent of Internet traffic, and is the third most widely used language online. On Facebook, it is the second most used language worldwide.
You can share this story on social media: