Pentagon's anthrax blunder reveals 'major protocol problems'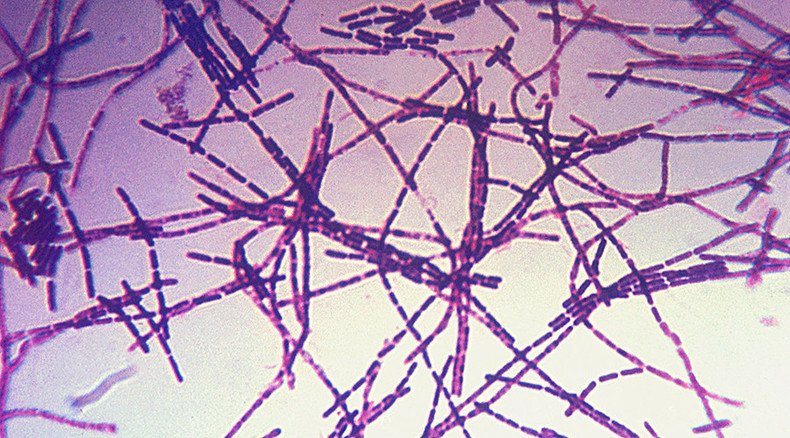 The scale of the Defense Department's mishandling of the deadly anthrax virus, which has seen live spores shipped to dozens of labs across eight countries, highlighted a "major problem" with the protocols for dealing with such dangerous materials, the Pentagon said.
A month-long DoD probe into the root cause behind Utah's army lab blundering shipments of live anthrax has revealed major lapses in protocols on dealing with the deadly decease which resulted in the shipment of live samples across 20 states and to seven foreign countries.
One of the main problems was a "systemic … lack of specific standards" in the preparation and transport of anthrax samples, the probe found.
"By any measure, this was a massive institutional failure with a potentially deadly biotoxin," deputy secretary of defense Bob Work said in a press conference on Thursday.
However, the probe failed to identify a single "root" cause of the "failure."
The investigation instead placed the blame on the lack of effective protocols in the broader scientific community for inactivating anthrax spores, which pushed individual DoD labs to create and follow their own protocols.
"The development and implementation of ineffective irradiation and viability testing procedures took place over the last decade; this represents an institutional problem at [Dugway Proving Grounds] and does not necessarily reflect on any one individual," the report states.
The probe found that established protocols, not standardized across all labs, allowed live anthrax spores to contaminate the dead samples.
The 38-page report, released Thursday, also found out that testing for live spores may have not raised any alarms because the sample sizes were too small or incubation periods too short between irradiation and testing.
Four Defense Department labs irradiate and ship anthrax. These labs can calibrate their equipment to detect live spores and support research and development against a potential biological attack with anthrax. However prior to shipment, the Defense Department labs must destroy the disease with gamma radiation and culture inactivated bacteria to make sure no spores survived.
However, in May, the Centers for Disease Control and Prevention (CDC) reported that irradiated anthrax samples contained some live spores. According to Work, 17 out of 33 samples send from Dugway Proving Grounds lab in Utah tested positive for live anthrax.
"Obviously, when over half of those anthrax batches that were presumed to be inactivated instead prove to contain live spores, we have a major problem," Work said.
"The low numbers of live spores found in inactivated DoD samples did not pose a risk to the general public," the report read. "Nonetheless, the shipment of live samples outside of the select agent program restrictions is a serious breach of regulations."
READ MORE: Army shipped live anthrax for 10 years, couldn't effectively kill bacteria - CDC
Work announced that the Army will now conduct an internal investigation, at the same time warning that the number of labs which received live anthrax might increase as the CDC is now looking into secondary labs that could have received a sample from other labs.
DoD is now working to develop standards for the handling and inactivation of anthrax pathogens and until that process is completed, Work said, a complete moratorium on the production and transport of anthrax has been imposed.
Speaking at the press conference, the US undersecretary of defense Frank Kendall furthermore noted that he "can't absolutely guarantee " that DoD will track down all live anthrax samples sent from Dugway.
You can share this story on social media: