Baltimore restaurant starts 'homeless week,' wants to feed 1,000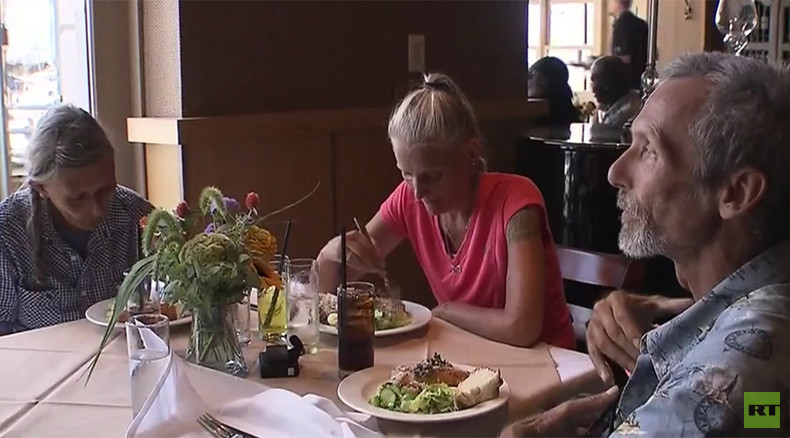 Every year Baltimore restaurants showcase their businesses and food during "restaurant week," but one business owner chose to forego the tradition this year and feed the homeless instead.
The kernel for the idea came when Michael Tabrizi, owner of the restaurant Tabrizi's, had a brief encounter with a homeless person, to whom he gave a few dollars, his business card, and an invitation to come see him at his restaurant.
"I drove on, thinking to myself, 'what about all of the others?' That's when I decided to feed a thousand people," Tabrizi told True Activist.
Tabrizi, a long-time resident and business owner in Baltimore, watched in despair as the city suffered division during the riots following the death of Freddy Gray, who was fatally injured in police custody. He owns an upscale restaurant at Baltimore Harbor.
"[I thought] I am going to skip regular 'restaurant week' and change it to 'homeless restaurant week' and do it. The idea was born and I pursued it,' Tabrizi told RT.
Tabrizi decided to close his restaurant to the public in order to feed the city's homeless at no cost. To help defray his costs, he teamed up with local homeless shelters that donated food and time to the cause. To reach the homeless people and invite them to dine, connections were made with the Maryland Center for Veterans Education & Training, the House of Ruth and other organizations.
The dinner menu is chicken Cordon Bleu in sage cream sauce, spring salad, sparkling apple cider and ice-cream in a waffle cone.
"It uplifts your morale," Rita Paneda, one of the homeless diners, told RT as she began crying. "Because people's spirits are broken – they are hurting in their souls. And this really helps because you know that somebody cares."
READ MORE: Fresh Baltimore riot footage following #FreddieGray burial (VIDEO)
Tabrizi hopes to provide meals to anywhere from 900 to 1,000 homeless people, or about 150 diners each day. Once word spread about his plan, people started volunteering to help and his staff refused to be paid for the week.
"It's a good thing for the hearts of the people, no matter what religion or creed. It's a good move," Steve, another of the diners, told RT.
Tabrizi told Baltimore Magazine that it was more important to promote the welfare of the city and its residents rather than to promote the business. His "homeless restaurant week" began on July 20 and ends July 25.
"I know it's hard but I can't imagine myself being homeless," Tabrizi told RT. "It is very hard. You don't know where your next meal is coming from. You don't have anybody to love. You don't have no friends. You have no family. It is sad. It is really sad."