New York State recommends $15 minimum wage for fast-food workers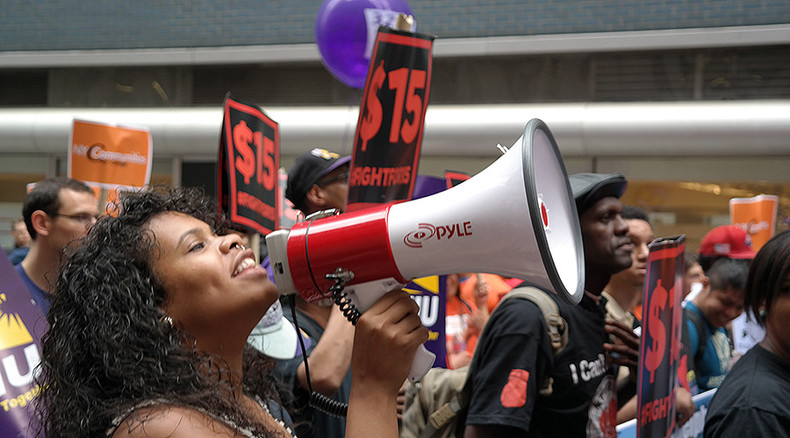 The New York State Wage Board recommended a major minimum wage increase for fast-food workers to Gov. Andrew Cuomo's administration after several years of labor unions pushing for the move.
Appointed by Democratic Governor Andrew Cuomo, the panel met in Lower Manhattan on Wednesday afternoon to recommend that the minimum wage be raised for employees of fast-food restaurants throughout the state. The three-man board has said it favored incrementally increasing the wage until it reached $15 an hour, the amount that activists have been demanding in the "Fight for 15" campaign.
READ MORE: 'Fight for 15' protest shuts down McDonald's HQ
The state's current minimum wage is $8.75 an hour and is set to automatically increase to $9 an hour at the end of the year, meaning that the expected increase would give workers a pay bump of almost 70 percent by 2020.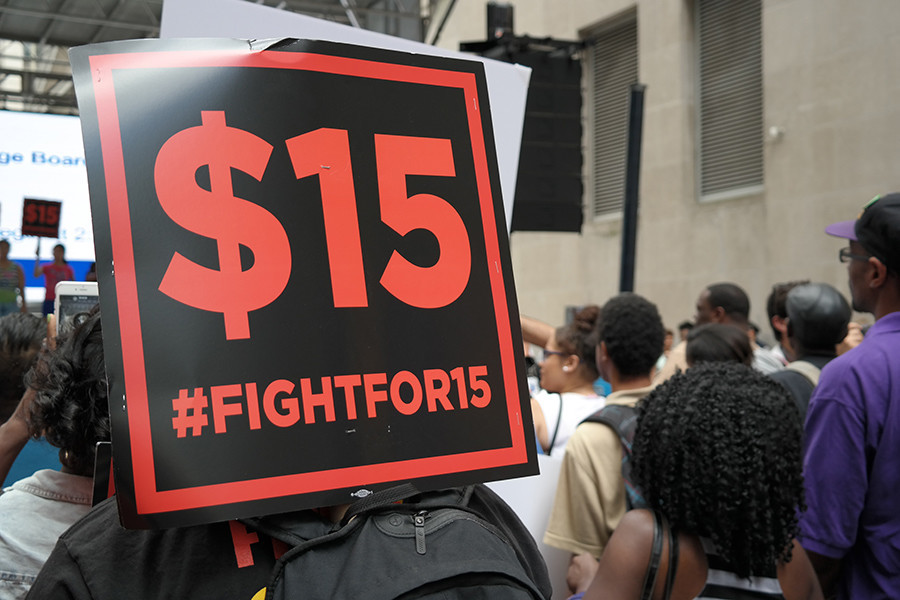 "I would be able to get my own apartment. Buy my own food. The everyday things that should be automatic," Jorel Ware, 34, told a local ABC affiliate. "It would help so many people all across the state."
While many fast-food employees and activists support an industry-wide wage floor of $15 an hour, especially considering the cost of living in New York City, not everyone agrees.
Restaurant owners warn that a sharp increase would lead to higher menu prices and fewer hours for workers, and that the industry is being singled out in an inappropriate way.
"We continue to say that we think it's unfair that they singled out a single segment of our industry," said Melissa Fleischut, Executive Director of the New York State Restaurant Association.
READ MORE: Legislating prosperity: California town to hike minimum wage to $16 by 2019
So far, the $15 minimum wage has been phased in on local level, in cities like Seattle, Los Angeles and San Francisco. Last year, Chicago had an advisory referendum overwhelmingly approving the minimum wage increase, though it had no binding power.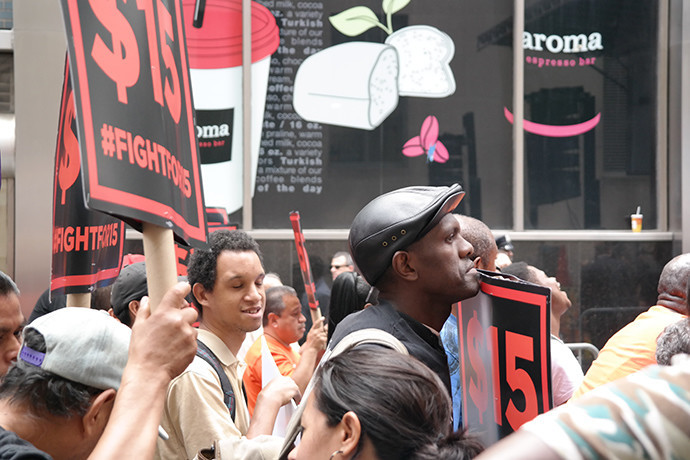 McDonald's, a multinational corporation which paid its chief executive more than $7.5 million last year, said in April that it would raise the minimum wage it pays its corporate workers to $9.90 by July 1 and to more than $10 next year. The increase does not apply to franchise employees, however.
You can share this story on social media: