NYC mayor chastises EU on immigration policy, cuts off business with Trump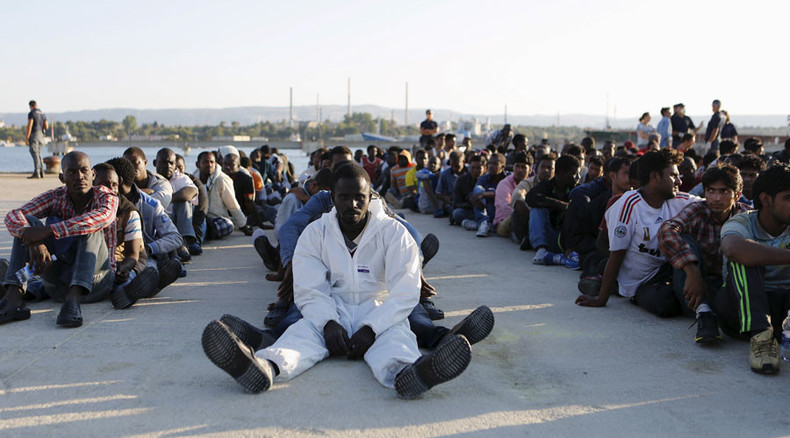 New York City Mayor Bill de Blasio criticized the EU over its immigration policy while attending a climate change conference at the Vatican on Tuesday. He also said the city won't do business with billionaire Donald Trump in the future.
Mayor de Blasio made the remarks while speaking on the sidelines of a two-day Vatican conference on climate change and human trafficking. He said the EU must come up with a Europe-wide immigration policy or stop pretending it's a union.
"As a proud Italian-American, I am deeply troubled by the lack of action by the European Union and the way that Italy has been left to fend for itself very unfairly," said De Blasio in a statement, whose grandparents emigrated from Italy to New York.
For years, Italy has been demanding for the European Union to do more to help with the waves of migrants who board Europe-bound smugglers' boats from Libya and elsewhere in northern Africa. Italy, along with Greece and Malta, are on the frontlines for new arrivals of peoples from African countries, which puts a huge strain on the three nations' resources.
The EU has beefed up its Mediterranean rescue operations, but Italian demands that EU nations take in would-be refugees have stalled.
"Europe can't decide to be unified some of the time and ignore important issues at other times," de Blasio said in a statement. "And there needs to be a European Union policy that addresses the vast amount of immigration that is happening. It's not fair to have Italy have to shoulder so much of the burden…there needs to be a European solution."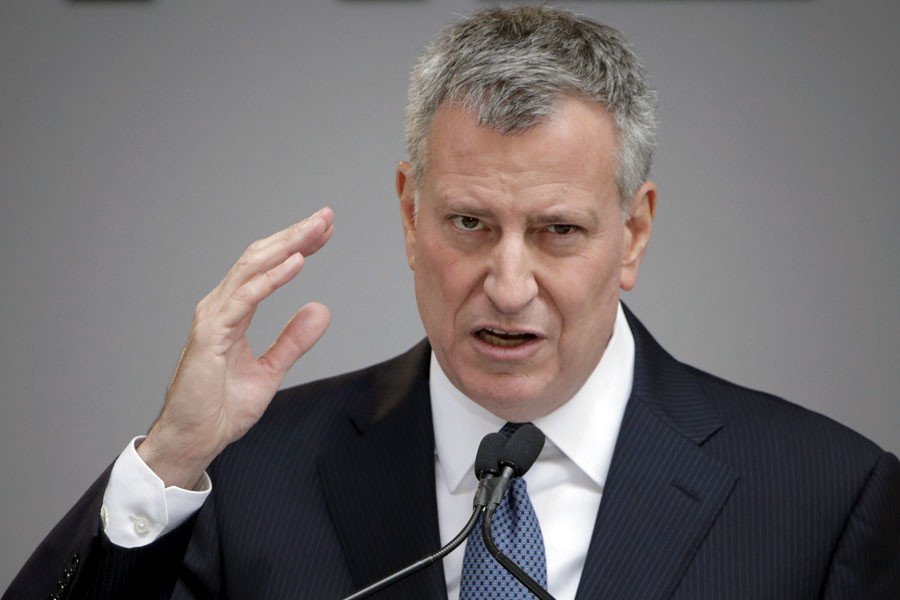 On a separate issue concerning the 2016 US presidential race, de Blasio said he won't be supporting any more business deals between the NYC and Donald Trump, who is now running for president as a Republican.
"We're certainly not looking to do any business with him going forward," he said.
The decision comes following a litany of insults expressed by Trump. When announcing his campaign to run for president, Trump was critical of US immigration policy and used the opportunity to insult immigrants, in particular Mexicans, when he said the country was sending drug dealers and rapists over the border.
The latest insult came over the weekend, when Trump denounced Senator John McCain (R-Arizona), a Vietnam veteran who was a prisoner of war for five years, for not being a war hero because he was captured.
READ MORE: Trump ruffles GOP feathers over McCain 'war hero' comments
De Blasio said Trump didn't represent New Yorkers' views on Monday and described Trump's comments about McCain as unacceptable and reprehensible. He called on him to apologize.
Trump has a sizable real estate empire in New York and operates a handful of landmark attractions in the city, from the carousel and ice-skating rinks in Central Park to the Ferry Point golf course in the Bronx.
READ MORE: NBC severs business ties to Donald Trump after insulting Mexicans
A spokesman for Trump said the presidential candidate has repeatedly come to the city's aid to keep the concessions running smoothly when the city couldn't. Trump won a contract to run the Wollman and Lasker rinks in the 1980s after the city struggled to manage the attractions.
"Donald feels a thanks is in order, rather than these type of reprimands," said Ron Lieberman, an executive vice president at the Trump Organization told the Wall Street Journal.
But even if the mayor wanted to immediately cut off Trump, it's unlikely he'd able able to do so.
The de Blasio administration said it was reviewing Trump contracts, and later admitted the city didn't have legal grounds to act to "support a policy of terminating contracts at will because of speech-protected rights under the First Amendment."
You can share this story on social media: