Chicago investigator fired for faulting cops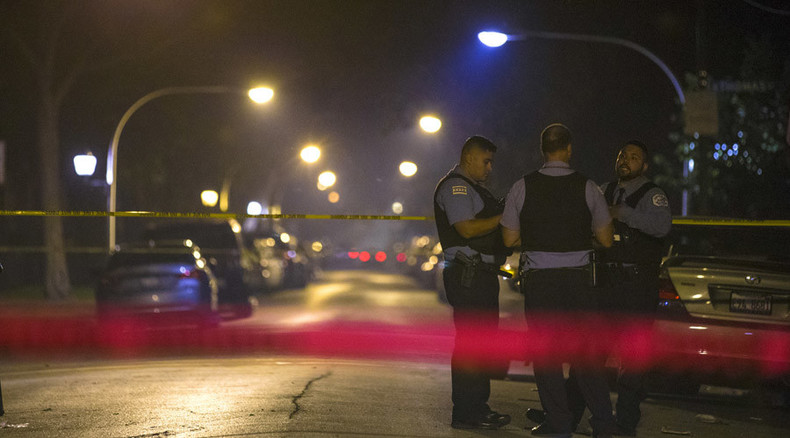 A former Chicago cop says he was fired from the agency investigating reports of police brutality because he refused his bosses' demands to exonerate cops in several deadly shooting incidents.
Lorenzo Davis, 65, was a supervising investigator at Chicago's Independent Police Review Authority (IPRA). The agency's chief administrator Scott Ando informed the staff that IPRA no longer employed Davis in an email on July 9, less than two weeks after Davis received a negative performance review accusing him of bias.
Davis told Chicago's public radio station WBEZ that the review accused him of displaying "a complete lack of objectivity combined with a clear bias against the police in spite of his own lengthy police career," and called him "the only supervisor at IPRA who resists making requested changes as directed by management in order to reflect the correct finding" with respect to officer-involved shooting incidents.
Ando's office declined WBEZ's interview request, which included questions about why the agency has overturned many of Davis's findings.
"This is a personnel matter that would be inappropriate to address through the media, though the allegations are baseless and without merit," said an agency spokesman. "IPRA is committed to conducting fair, unbiased, objective, thorough and timely investigations of allegations of police misconduct and officer-involved shootings."
IPRA was created in 2007 by then-mayor Richard M. Daley to address complaints about police misconduct. Since then, the agency has investigated almost 400 complaints about police shooting civilians and found only one to be unjustified, according to WBEZ.
Davis worked in the Chicago PD for 23 years, retiring in 2004 with the rank of Commander. He joined IPRA as an investigator in 2008, and was promoted to team leader in 2010. For most of his time at the agency, Davis's performance evaluations called him an "effective leader" and "excellent team player."
"Things began to turn sour, I would say, within the last year," Davis said. "Chief Administrator Ando began to say that he wanted me to change my findings."

Davis says there were six cases of officers involved in shootings he ruled unjustified, where the higher-ups pressured him to change his findings. He insisted that in those cases the officers did not have to shoot, there was no danger to their lives, and the suspects were unarmed or could have been subdued without resorting to deadly force.
"They told me to change it." Davis said. "And if I did not change it, I was insubordinate and I would be disciplined."
The final evaluation, issued June 26, called Davis "clearly not a team player."
Speaking to ABC7, Davis said he would like to see the Justice Department investigate the IPRA, and noted that many of the shootings the agency ruled justified ended up in civil litigation, costing the city tens of millions of dollars in settlement and judgments.
"If the public has no trust in police officers, many of the loved ones of those shot or killed by a police officers say that the police are no better than the gang bangers who are shooting and killing people," he told Fox32 Chicago.