California man arrested for allegedly 'treating' cancer patient with bag of dirt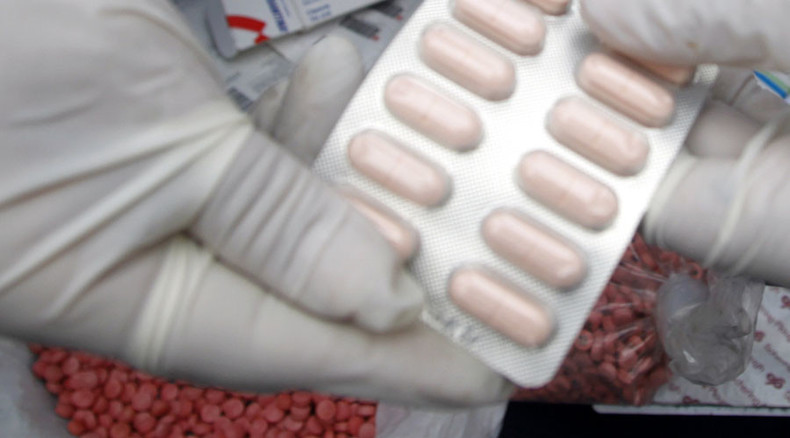 A California man is out on bail after being accused of posing as a doctor and illegally practicing medicine. He allegedly gave a desperate cancer patient expired medication and a "baggie of dirt" for treatment, authorities say.
Investigators in Ventura County, California said Vincent Gammill, 69, was arrested in early July under suspicion of practicing medicine without a license and providing "cancer treatment" that involved expired medications, powders, liquids and instructions on how to mix a compound. One prescription even included a "baggie of dirt."
Authorities said they found 25,000 prescription pills at the treatment center at his home, including morphine, Ambien, steroids and other drugs of Mexican and Russian origin. The investigation started after a patient went to police with her concerns.
The case revolves around a California woman with late-stage cancer who gave Gammill $2,000 for 16 hours of consultation and treatment, according to investigators.
She had followed Gammill's work online since 2008, when she was first diagnosed with breast cancer. After the cancer spread to her brain, lungs and bones, she was more willing to try his treatments, the woman, who has only been identified as Fern, told ABC.
"[Cancer patients are] very vulnerable because there isn't a cure and when you're getting further down the line you get desperate," Fern said.
Fern was given a mysterious powder and oil that was mixed in a capsule. As part of her instructions, she was told one of the chemical compounds could burn a hole through a table and was shown how to mix the compound over a frying pan, investigators said.
"She began to get a burning sensation in her stomach and Gammill told the victim it was good her stomach was burning because that meant the ingredients were still active," the police said in their report.
"When she got back and started thinking about what he had given her and what he had said ... she realized she was scammed out of $2,000," Detective Robert Davidson of the Ventura County Sheriff's Office said.
That was when she called police. Because the woman's illness could have limited her ability to protect her rights, Detective Davidson said Gammill is also accused of suspicion of dependent adult abuse.
Gammill reportedly first told police that he had some kind of degree in science. He later admitted that he had no qualifications beyond a high school diploma.
READ MORE: Medicare's 'drugs for the deceased' costing taxpayers
On the Natural Oncology Institute website, where Gammill is listed as director, it also says he is a pharmaceutical designer and consultant. The institute says it provides information to clients about research and clinical experience regarding what works and what doesn't for cancer patients.
"I'm totally innocent of everything," Gammill told the Ventura County Star.
He said he's not a doctor and doesn't act like one.
"If anyone is a victim, it's me. I don't treat people for cancer," he said. "I help let them know what their options are."
Gammill is scheduled to appear in Ventura County Superior Court on August 31. Investigators from Ventura and Contra Costa counties said they're seeking other possible victims.