Tennessee shooter previously fired for failing background check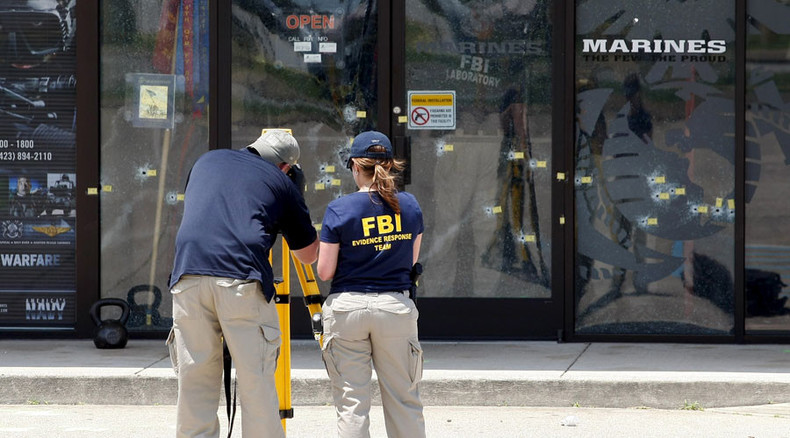 Muhammad Youssef Abdulazeez, the alleged gunman who went on a shooting rampage in Chattanooga, Tennessee on Thursday, had been previously fired from a job at a nuclear power plant for failing a background check, the Associated Press reported.
Abdulazeez was hired as an engineer at the Perry nuclear power plant near Cleverland on a conditional basis in May 2013, but spent only 10 days there before being terminated because of a failed background check. Todd Schneider, a spokesman for the company that owns the plant, would not say why he had failed the check.
"He worked in an administrative building," Schneider told AP. "He was never allowed in the protected area of the plant near the reactor."
The revelation is the latest about Abdulazeez, whose motives for the shooting spree remain shrouded in mystery.
Abdulazeez earned a degree in engineering from the University of Tennessee at Chattanooga in 2012, and worked as an intern at the Tennessee Valley Authority, a federally owned utility company that operates power plants and dams across the Southern United States.
When he attended Red Bank High School, he wrote, "My name causes national security alerts. What does yours do?" between two pictures of himself in his yearbook entry.
READ MORE: Everything we know about the Tennessee shooter so far
Authorities identified Abdulazeez as the gunman who killed four marines and injured three others in a shooting rampage that took place on two separate military bases in Chattanooga on Thursday morning. He is now dead, but authorities would not reveal how the death occurred.
Abdulazeez was 24 years old and had been working at the Superior Essex wire and cable company for three months prior to the shooting. He had been living in an upscale community near Chattanooga for at least 17 years prior to the incident.
According to the New York Times, the suspected gunman's father, Youssuf Abdullazeez, was investigated for ties to a terrorist organization at some point in his past. He had been included on a terrorist watch list and questioned by authorities, but was ultimately removed from the list.