'Reagan Democrat' Jim Webb: A moderate challenger to Hillary?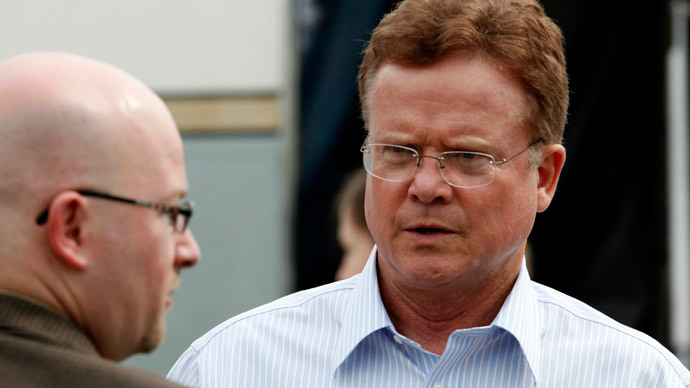 Former Sen. Jim Webb (D-Virginia) will take on Hillary Clinton, Bernie Sanders and others in the 2016 Democratic primaries. Webb's announcement makes him the fifth Democrat to toss his hat in the presidential ring.
"After many months of thought, deliberation and discussion, I have decided to seek the office of the Presidency of the United States," Webb said in a statement on Thursday.
JIM WEBB ANNOUNCES CANDIDACY FOR PRESIDENT http://t.co/H2iXNN9kdB -Staff pic.twitter.com/zdi7vM5YvQ

— Jim Webb (@JimWebbUSA) July 2, 2015
"[O]ur country needs a fresh approach to solving the problems that confront us and too often unnecessarily divide us. We need to shake the hold of these shadow elites on our political process," he wrote on his website. "Our elected officials need to get back to the basics of good governance and to remember that their principal obligations are to protect our national interests abroad and to ensure a level playing field here at home, especially for those who otherwise have no voice in the corridors of power. And at the same time our fellow Americans need proven, experienced leadership that can be trusted to move us forward from a new President's first days in office."
"I believe I can offer both," Webb noted.
Former Sen. @jimwebbusa (D-VA) announced his campaign for democratic nomination for President. http://t.co/xxtePevJ98pic.twitter.com/NzPGVGLJgB

— CSPAN (@cspan) July 2, 2015
Considered a "Reagan Democrat," Webb is a political moderate, with many of his views more in line with those of Republicans than his fellow Democrats. In 2009, he warned President Barack Obama that his push for health care legislation would end in "disaster," though Webb eventually voted for it. Webb is concerned with military personnel and his economic position has been described as populist. He is less focused on social equality.
"I decided to run as a Democrat because I happen to strongly believe in Jacksonian democracy. There needs to be one party that very clearly represents the interests of working people," he told Real Clear Politics in an earlier interview.
The former senator will not be able to attack Clinton from the left, the Washington Post notes, which Sen. Bernie Sanders (I-Vermont) and former Gov. Martin O'Malley (D-Maryland) have already done. One area where he may be more liberal than Clinton is criminal justice reform, according to the Post's Rachel Weiner.
When @JimWebbUSA files at FEC: http://t.co/lbRWhQjCx8 …he'll be the 478th person running for @POTUS: http://t.co/As3EwHaB5Y

— Alex Howard (@digiphile) July 2, 2015
"Webb isn't a typical Democrat. His family hails from the rural southern part of the state. He's pro-gun ownership, and he takes a harder line on illegal immigration than many Senate Republicans," Bloomberg's Catherine Dodge wrote in 2006.
Webb is the only current Democratic candidate with a military background, and the only vying for president from either party to have served in a war. He served in the Marine Corps from 1968 to 1972, before receiving a medical retirement for injuries he received during the Vietnam War. Webb was awarded the Navy Cross, the Silver Star, two Bronze Stars and two Purple Hearts.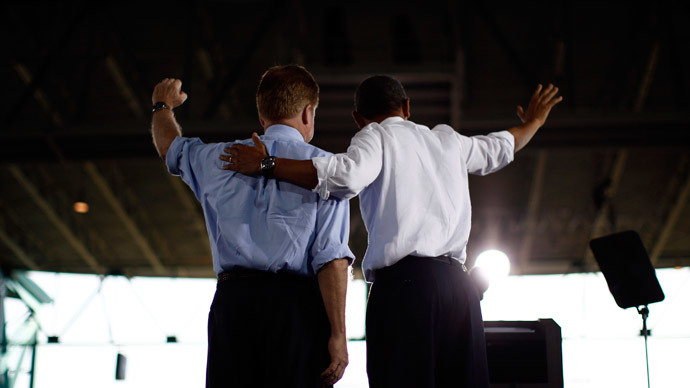 After leaving the Marine Corps, he served as legal counsel to the House Committee on Veterans Affairs from 1977 to 1981. President Ronald Reagan nominated him to be the nation's first assistant secretary of defense for reserve affairs in 1984, and then to be the secretary of the Navy in 1987. Webb resigned from that position in 1988 after refusing to reduce the size of the Navy.
In 2006, Webb ran for Senate as a Democrat against incumbent George Allen (R-Virginia), narrowly defeating the senator, who had been seen as a potential 2008 presidential candidate. He served one term before declining to run for reelection.
"Jim Webb is George Allen's worst nightmare: a war hero and a Reagan appointee who holds moderate positions… Allen tries to project a Reagan aura, but Webb already has it," political analyst Larry Sabato told Time during the two men's 2006 Senate race.
@JimWebbUSA getting a standing ovation in Clinton, IA. Thanks Clinton County Democrats! #webb2016pic.twitter.com/q2RkjI28gw

— Elazar Chertow (@ElazarChertow) June 27, 2015
During his times in the private sector, Webb won an Emmy award for his coverage of the US Marines in Beirut, Lebanon in 1983 for PBS. As a journalist, he also embedded with the US military in Afghanistan in 2004. He was the screenwriter and producer for the film 'Rules of Engagement', and he has written 10 books.
As the son of an Air Force pilot, Webb moved around a lot as a child, living in at least seven different states and in England. In the early 1960s, he was a member of the Navy Reserve Officer Training Corps at the University of Southern California before transferring to the US Naval Academy in Annapolis, Maryland.
The former senator has one young child with his third wife, Hong Le; four grown children from two previous marriages; and is the stepfather to Le's daughter from a previous marriage. Webb speaks Vietnamese and is a nondenominational Christian. His parents are both buried at Arlington National Cemetery in Virginia.