US officials warn of ISIS-inspired attack through July 4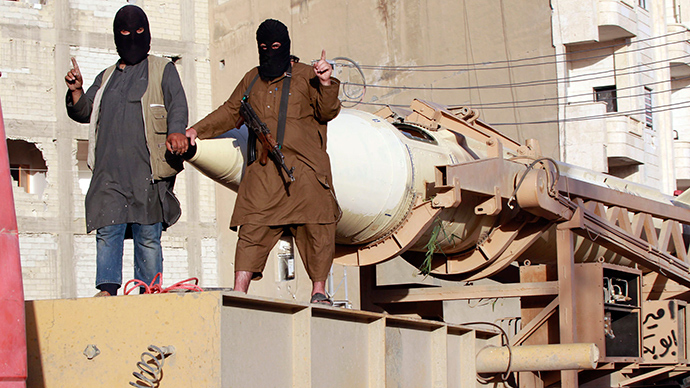 US intelligence and law enforcement authorities share a growing concern of terror attacks in the country through the July 4 weekend.
On Friday, Department of Homeland Security Secretary Jeh Johnson issued a statement in response to the terror attacks in France, Kuwait and Tunisia, saying, "particularly with the upcoming July 4 holiday here in the United States, the Department of Homeland Security and the FBI continue to communicate with state and local law enforcement about what we know and see."
"We are encouraging all law enforcement to be vigilant and prepared," the statement continued. "We will also adjust security measures, seen and unseen, as necessary to protect the American people."
The analysis of the threat is based in part on the "new normal" of Islamic State (IS, also known as ISIS/ISIL) strategies, which uses social media to encourage people worldwide to attack on both small and large scales.
Federal authorities have been scrambling to arrest homegrown terror suspects before Independence Day, when they warn that the likelihood of such attacks may be elevated.
On Wednesday, Fareed Mumuni of Staten Island, New York City, was arrested for allegedly taking part in a plot that would have provided material support to IS. He reportedly lunged at a federal agent with a knife, but there were no injuries, law enforcement sources told the New York Post.
READ MORE: Fatal Friday: Scores dead after France, Tunisia & Kuwait hit by terrorist attacks
Mumuni's detainment was linked to that of alleged collaborator Munther Omar Saleh, also of New York, who was arrested on Saturday for plotting to commit terror attacks in New York City.
Saleh is a college student who once tweeted the Al-Qaeda was "too moderate," and used the internet to find ways to aid IS. He appeared in court over the weekend for allegedly planning attacks around New York City. He was caught researching bomb-making materials, including pressure cookers and timing devices, the same methods that were used in the Boston Marathon bombing.
The two were just the first in a series of terror arrests around the country that federal agencies are aggressively pushing for, just in time for the July 4 weekend.