Apple pulls Civil War games from store, calling them 'offensive and mean-spirited'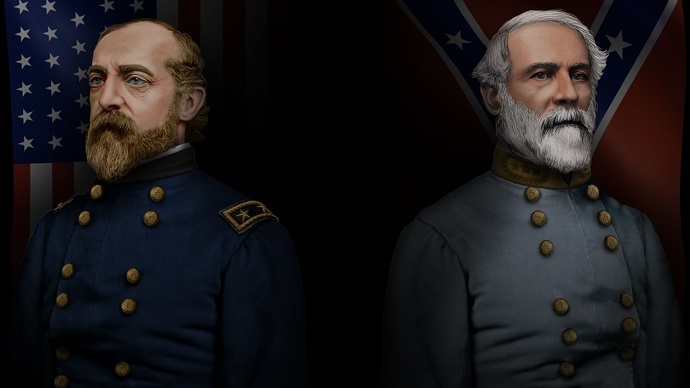 Apple has yanked all applications that contain the Confederate flag from its AppStore, following the lead of other major retailers. However, it removed historically accurate Civil War games alongside apps that promoted potentially offensive themes.
The removal of the apps was in reaction to the Charleston, South Carolina shooting last Wednesday night, in which nine African-Americans died at Emanuel African Methodist Episcopal Church. Dylann Storm Roof, a white supremacist who later confessed to the killings, had a Confederate flag on his license plate and posted pictures of himself on social media with Confederate symbols.
Game Labs, whose 'Ultimate General: Gettysburg' app was pulled from the AppStore, said that it would not remove the flag from its historically accurate app to appease Apple and be reinstated to the store.
"We accept Apple's decision and understand that this is a sensitive issue for the American Nation. We wanted our game to be the most accurate, historical, playable reference of the Battle of Gettysburg. All historical commanders, unit composition and weaponry, key geographical locations to the smallest streams or farms are recreated in our game's battlefield," Game Labs' Nick Thomadis wrote on the game's website.
"We believe that all historical art forms: books, movies, or games such as ours, help to learn and understand history, depicting events as they were. True stories are more important to us than money," he continued. "Therefore we are not going to amend the game's content and Ultimate General: Gettysburg will no longer be available on AppStore. We really hope that Apple's decision will achieve the desired results."
Apple did not give game developers advanced warning that their games would be yanked, Andrew Mulholland, director of HexWar's 'Civil War' series of games, told Kotaku. The note Apple sent the company said the app was pulled "because it includes images of the Confederate flag used in offensive and mean-spirited ways."
"It seems disappointing that they would remove it as they weren't being used in an offensive way, being that they were historical war games and hence it was the flag used at the time," Mulholland said. "At the moment we're reworking the games to replace the flags that are deemed offensive. We're going to use the Confederate flag from 1861 and 1862 as the one that's considered offensive wasn't introduced until late 1862."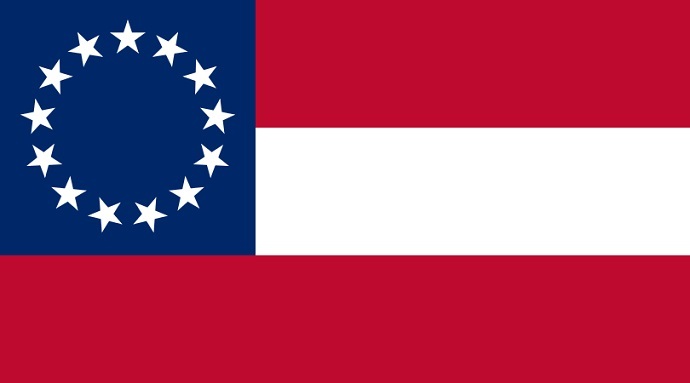 This isn't the first time that Apple has yanked historical games, either.
"Apple is famous for reaching for the axe rather than the scalpel when it comes to political issues (like rejecting Hunted Cow's 'Tank Battle 1942' for depicting Germans and Russians as enemies), so this move doesn't come as a great surprise," Tasos Lazarides wrote for Touch Arcade.
Brent Mead, who majored in history at Boston University, credited Civil War computer games with helping him learn the details of the Battles of Antietam and Gettysburg, among others. He plays the computer version of 'Ultimate General: Gettysburg', and feels that Apple is overreacting.
Accord to @APPLEOFFIClAL civil war games w confederate flags are bad. But... @proteinwisdom@Kotakupic.twitter.com/G77Gavj5rk

— Aaron Worthing (@AaronWorthing) June 25, 2015
"It's a good game, it's a simulation of the battle. I appreciate that it's fairly historically accurate," Mead told RT. "I guess if you're playing multiplayer and you're the Union, I guess it could be offensive, but it represents one side of the battle, so I don't see how it could be mean-spirited."
The decision to pull the games led to an outcry in Apple's user-to-user forum.
"I personally find the removal of Civil War Games on the app store to be offensive and unnecessary. Apple should put these games back on the store ASAP," user Scott Haskin wrote, adding that the Charleston shooting isn't "a good enough reason to remove our history or games that allow people to play in the time period. Apple should get of the Political Correct train and let it's customers decide what to buy and what not to buy."
Good grief! Apple Bans Civil War Games from App Store over Confederate Flag #PCIdiocyhttp://t.co/BGE1fRrmUT#tcotpic.twitter.com/9ia0wPdnAJ

— Linda Suhler, Ph.D. (@LindaSuhler) June 25, 2015
"This knee-jerk reaction is a serious issue. If the flag is being depicted as the battle flag that it is, within the historical context of the Civil War, then banning it is tantamount to censorship," user gail from maine wrote. "Using the image outside of that historical context is a far more dubious usage, so OK, ban those. But let's use a little discretion, common sense, and clear-mindedness about our responses before we just start throwing out the baby with the bathwater...."
Reddit users similarly condemned Apple's removal of the games.
"If there was ever an appropriate time for the flag... I would think it would be in a civil war game, which is when the flag was historically used.... what is wrong with people?" user amanzarak asked.
The Confederate Flag Is Garbage But #Apple Shouldn't Ban Civil War Games - http://t.co/EXzXWtfFIk#CivilWarpic.twitter.com/AmovRFybmV

— Tech News (@TheBestTechNews) June 25, 2015
"I just wanted the flag off of public grounds, not to wipe it from everything," user ShadisII wrote. "So are we banning WW2 games now because of the Nazi flag?"
@RT_America@MimiThatzMe But Nazis are totes cool in the App Store. pic.twitter.com/Jk8NVsAPDM

— Jiggery Pokery (@AuKantraire) June 25, 2015
CLANGACLANGACLAGNA noted, however, that many World War II games don't use Nazi symbols in them.
"Start looking at WWII games, and you won't see many with actual swastikas in them. Germany bans that already. And few companies want to make two versions," the Redditor wrote.
Apple has pulled the tablet version of the game from Appstore because of the Confederate Flag. details coming...Posted by Ultimate General: Gettysburg on Thursday, June 25, 2015
Apple is following in the footsteps of the United States' biggest retailers ‒ led by Walmart, eBay, Amazon and others ‒ which announced on Tuesday they would stop selling Confederate items. Zac Hall wrote an op-ed for 9to5Mac that called on Apple to join the boycott. However, Hall did not say that historically accurate Civil War games should be removed as well.
"One app, a game called Redneck Shooting Range, displays the flag behind a rifle scope. Another app, Southern Pride Themes, promotes the Confederate flag as an iPhone wallpaper," Hall wrote. "I don't believe Apple should censor historical content or remove informational material from iTunes or the App Store, but if a user wants to use the Confederate flag as a wallpaper, let them rely on an online image search and not an App Store app for creating that experience."
Apple has pulled Civil War games from the App Store http://t.co/AQ7KCga9BTpic.twitter.com/zBtihrcrN7

— Fortune (@FortuneMagazine) June 25, 2015
Dr. Michael Landis, an associate history professor at Tarleton State University in Texas, thinks that removing Civil War games is inappropriate as long as "there is nothing inherently white supremacist" about them.
"I enthusiastically applaud retailers for removing the flag from merchandise, sales, etc," he told RT. "I think games are different, especially if they are role-playing / side-choosing. Removing t-shirts with the Confederate flag imagery is not the same as removing history-based games which include the flag as part of the historical context."
Now Battlecry, a boardgame by Wizards of the Coast, is unavailable on @Amazon. http://t.co/11HhTZ9J6dpic.twitter.com/7aDNgot5sm

— Alexander Macris (@archon) June 25, 2015
Mead believes that stores, including Apple, need to be more pragmatic about pulling merchandise with Confederate symbols.
"It's complicated. It's tough to have a blanket policy. They almost need to go item-by-item," Mead said. "If video games [like these] have flags on the cover, I don't think they should pull them. They have to exercise judgment" on the historical value of the items and the intentions behind them, he added.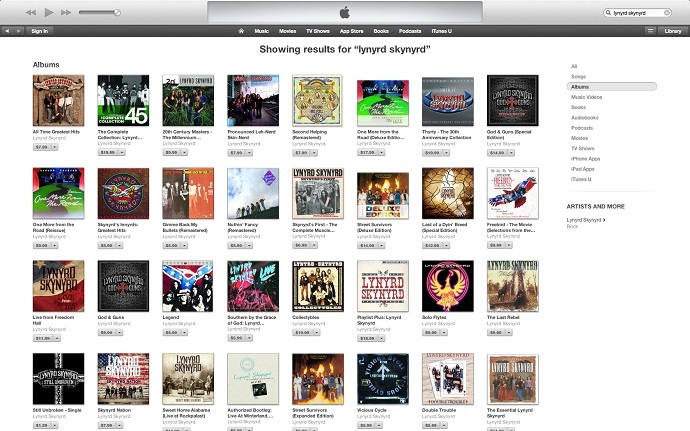 Mead cited old Lynyrd Skynyrd albums, which often have a Confederate flag on the cover, as an example.
"I would hope that Skynyrd would update their albums, but that's up to them," Mead said.
The Southern rock group's albums are still available, complete with album covers, in Apple's iTunes store.
Apple CEO Tim Cook, who is from Alabama, spoke out against the use of the Confederate flag and other symbols that connote racism after the Charleston shooting.
My thoughts are with the victim's families in SC.Let us honor their lives by eradicating racism & removing the symbols & words that feed it.

— Tim Cook (@tim_cook) June 21, 2015
"My thoughts are with the victim's families in SC," Cook tweeted on Sunday. "Let us honor their lives by eradicating racism & removing the symbols & words that feed it."